Carpaccio with goat cheese
Ingredients for 4 people

220 g Carpaccio, 1 small goat cheese roll, 50 g Gourmet salad, 60 g sundried tomatoes in oil, Cabbage.
Meat dishes
2 December 2019
Share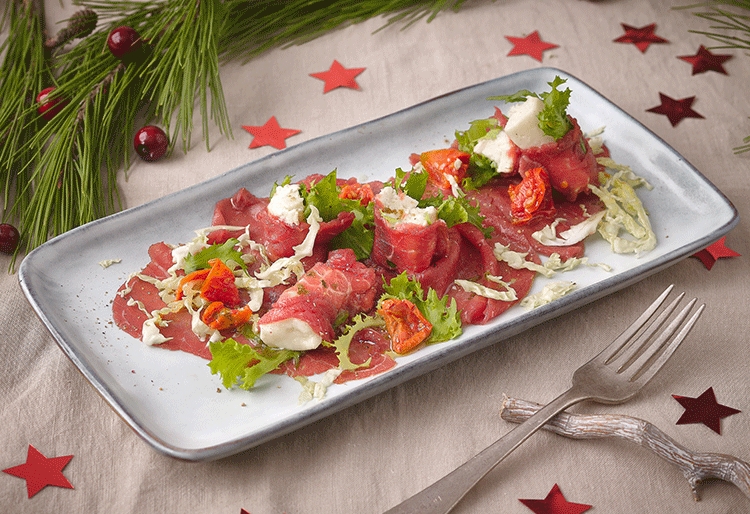 PREPARATION
1. Chop the sundried tomatoes, leave a few for decoration and put the rest in a bowl with the goat cheese.
2. Mix with the oil from the tomatoes and stir until you get a cream.
3. Fill the slices of Carpaccio with this cream and make small rolls.
4. Present on a plate with some small tomatoes and the salad.