Chicken breasts stuffed with mushrooms, ham and spinach béchamel
Ingredients for 4 people:

4 chicken breasts - 100 g Portobello mushrooms - 4 slices Serrano ham - 50 g grated Emmental cheese - 20 g butter - 10 g flour - 300 ml milk - 100 g spinach - Oil - Freshly ground salt and pepper. FOR ACCOMPANIMENT: Broccoli - Small potatoes - Asparagus



Meat dishes
25 November 2018
Share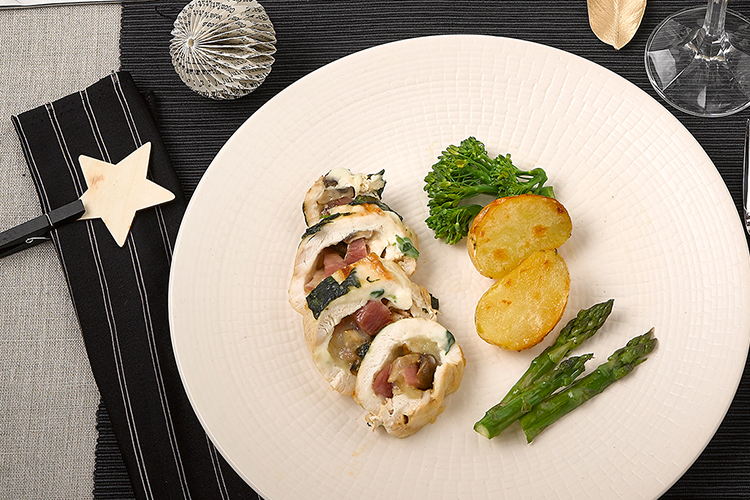 PREPARATION
Sharing the work is the key to equality at home: Everyone to their stations!
1. We open the breasts like a book and hit them to flatten them. We season them and fill them with a slice of ham, the chopped mushrooms and the Emmental cheese. We close them using some toothpicks.
2. We sauté the breasts on all sides and put them on one side. We prepare the béchamel in the same frying pan, mixing the flour and butter well. Then we add milk and spinach, stirring all the time. Finally, we season.
3. We put the breasts in a dish and pour the béchamel over them. We put them in the preheated oven at 180º for 25 minutes.
4. For accompaniment, we fry some small potatoes and sauté the broccoli and asparagus with a few drops of oil, and season.
5. Finally, we let the breasts stand for 10 minutes and carve them, serving them with the accompaniment.