Cream of poultry soup with mushrooms
Ingredients for 4 people:

2 l poultry stock - 200 g mushrooms of our choice (fresh or frozen) - 1 onion - 125 ml thick cooking cream - 25 g butter - Freshly ground salt and pepper



Starters
20 November 2018
Share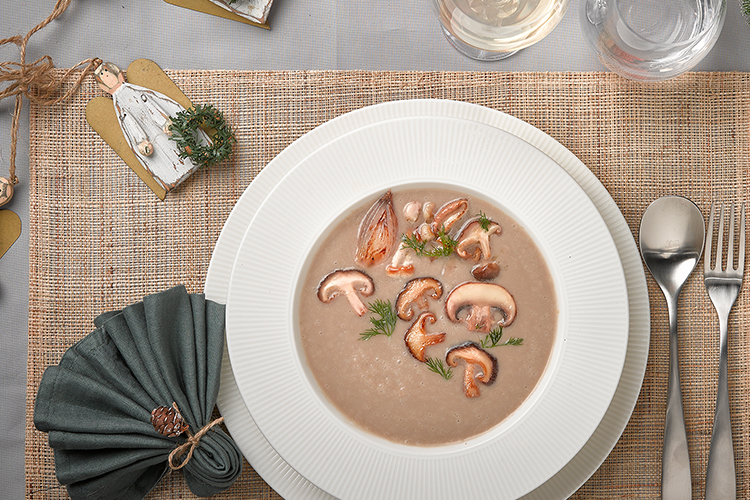 PREPARATION
This is a very simple recipe, but even so we can ask someone to help us crush everything whilst we lay the table. It'll be done sooner and served hot!
1. We chop the onion and mushrooms.
2. When we've chopped everything, we put a pan on the heat and heat the butter. When it starts to melt we add the chopped onion and mushrooms.
3. We cook for 5 minutes on medium heat until the onion is done and the mushrooms have browned.
4. Then, we add the poultry stock and cream, and leave to cook for 25 minutes.
5. To finish, we crush the result, season to taste and serve in deep bowls to enjoy this soup with our loved ones.