Potato salad with dill and smoked salmon
Ingredients for 4 people:

600 g boiling potatoes, 120 g smoked salmon, 100 g mayonnaise, Juice of 1 lemon, 2 onions in vinegar, Dill, Oil, Salt and pepper

Starters
2 December 2019
Share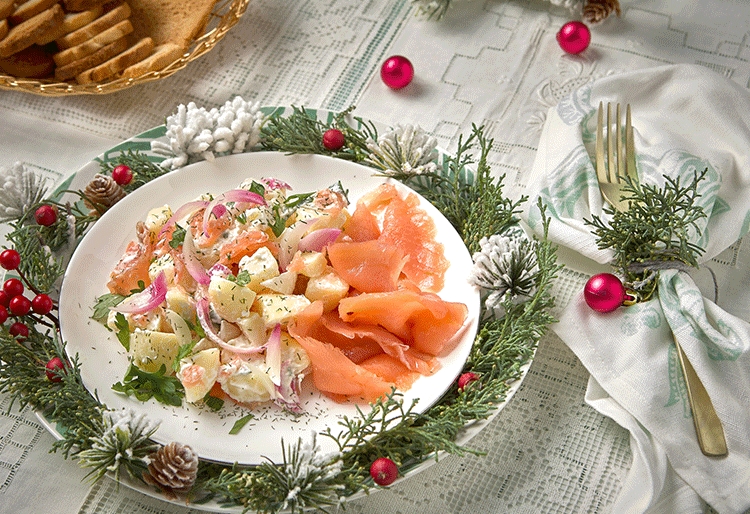 PREPARATION
1. Boil the potatoes in a lot of salted water until you can prick them with a knife and you see they are soft. Then, wait until they cool off.
2. Meanwhile, prepare the mayonnaise by mixing it with lemon juice, dill, salt and pepper to taste.
3. Peel, cut and mix the potatoes with the mayonnaise.
4. Cool in the fridge for a couple of hours.
5. Serve with the salmon and add chopped onion as a topping