Fried norway lobster with bacon and spring garlic
Ingredients for 4 people:

750 g small Norway lobsters - 50 g bacon - 8 spring garlic - Mild olive oil - Salt flakes and freshly ground pepper



Starters
22 November 2018
Share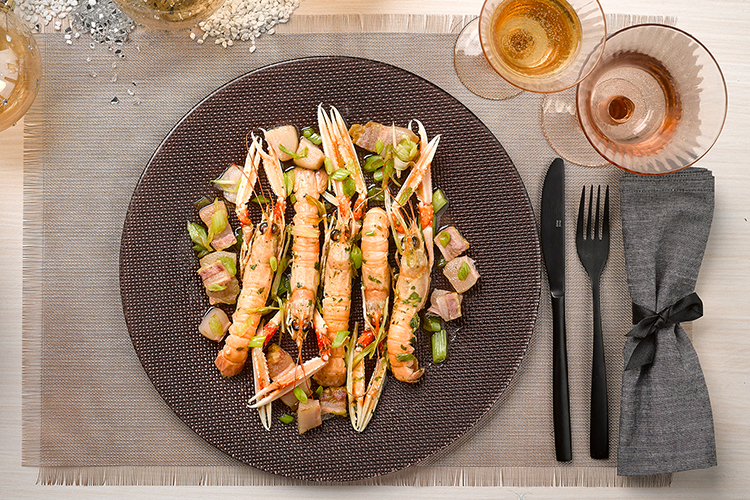 PREPARATION
As this recipe is so easy we don't need any more chefs in the kitchen…. although if someone cleans up after us, all the better!
1. We cut everything into small cubes, the bacon and also the spring garlic.
2. We fry the Norway lobsters in a frying pan, add salt flakes and let them cook for a couple of minutes whilst stirring.
3. Finally, we add the chopped bacon and spring garlic, and cook everything together for another 2 minutes until we see that the bacon has changed colour. An exquisite mixture that makes this a really tasty dish.