Ham cornets with tomato tartar
Ingredients for 4 people:

8 slices Serrano ham - 125 g assorted cherry tomatoes - 50 ml virgin olive oil - 1 garlic - 6 boiled quail eggs (10 minutes in salted water) - A pinch of thyme or rosemary



Appetisers
22 November 2018
Share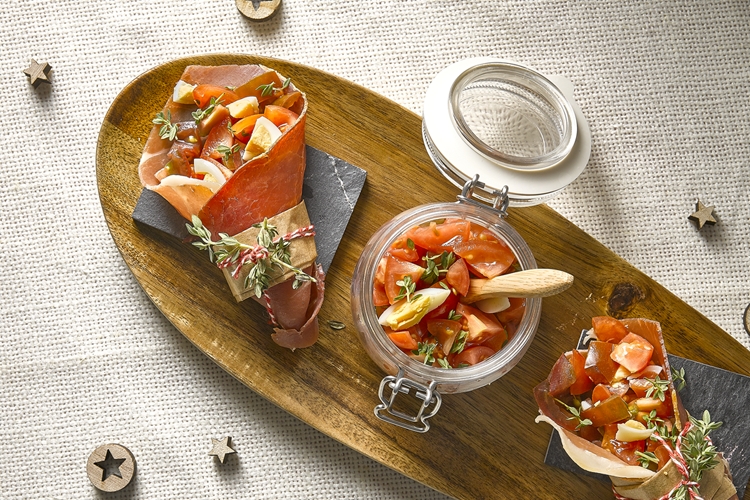 PREPARATION
Chop the tomatoes, peel the quail eggs and chop them up; everyone can do that!
1. We put the laminated garlic in a small pan, we lightly brown and add the oil. We turn off the heat and let it stand at room temperature.
2. We use this garlic oil to dress the tomatoes and chopped eggs. Then, we stuff the cornets, which we will have made by rolling up the Serrano ham, with the resulting mixture.
3. We put two cornets on each plate and as an "extra" some tomato tartar.