How to prepare a romantic meal for Valentine's Day
Valentine's Day is just around the corner and, whether you're a hardcore romantic who likes to go all out to celebrate this day, or you're someone who celebrates their love and friendship throughout the whole year, without having a special day, we give you some ideas for a romantic meal with all the details.


TRIED AND TESTED
Share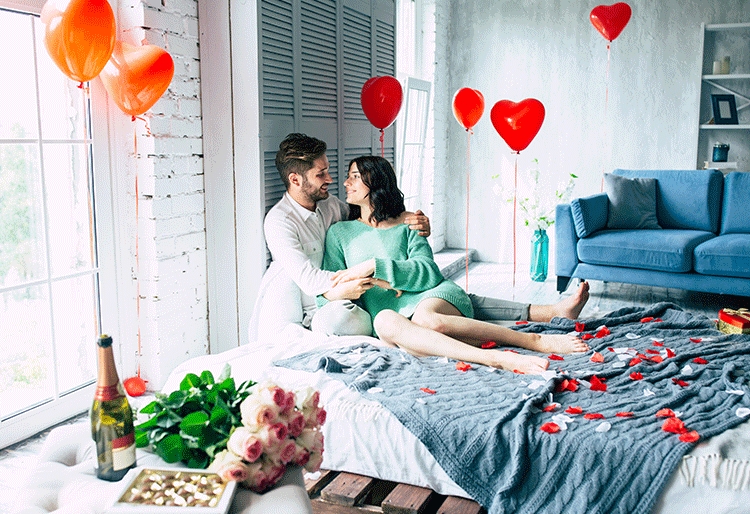 For the more traditional ones:
You can't have a self-respecting romantic Valentine's Day meal without sweets (or chocolate in general), decorative hearts (napkins, napkin rings, straws, balloons...), flowers or candles on the table, dim ambient lighting and relaxing music. You choose the number of items you want to use. But, remember that 'less is more'.
For those who run away from the 'tackiness'
If you don't like the clichés of this day, but you want to spoil the other person with something a bit more special, you can choose the colour of excellence for love and passion, red, for the tablecloth and combine it with white or black. You can also choose red foods, such as pink cava for the meal or a cocktail or sorbet in this colour, strawberries...
If you're not great in the kitchen but you want to surprise them:
You can make a simple meal, based on salads and finger foods, but placing the emphasis on the choice of foods, incorporating some 'aphrodisiacs': from the best-known, such as chocolate, strawberries, cinnamon and oysters, to the lesser known ones, such as avocado, artichokes, watercress, honey, nuts or chilli or jalapeños. You could also get a sushi takeaway, and work on the ambience, placing coffee or cinnamon scented candles throughout the house and changing the place where you usually eat, for example, using the coffee table in front of the sofa in the living room, placing blankets and cushions on the floor. Are you up for it?
If you are very busy, don't over complicate it!:
You always have the option of booking the meal in a romantic place, which is important for you both or a new place as a surprise, and that way you can enjoy the company of your partner, without worrying about anything else.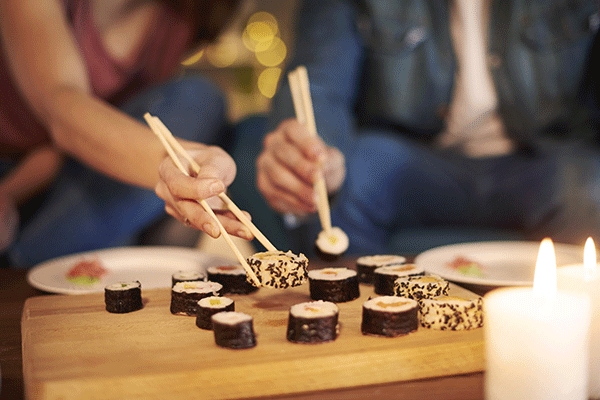 Recetas para una cena romántica
Entrantes: Ensaladas, aperitivos, canapés o tostas pueden ser una buena opción, ya que requieren diferentes grados de dificultad y las opciones son infinitas. Como un coulant de queso, ensaladas con ingredientes 'especiales', tablas de jamón, quesos o patés, tartaletas de salmón y queso…
Recipes for a romantic meal

Main course
Meat:
Fish:
If you prefer fish, a good option could be:
Heart shaped pizza:
Here you can let your imagination run wild with your favourite ingredients, such as https://bit.ly/2M9iBuE