Cup of lemon mousse with red fruit
Ingredients for 4 people:

200 ml condensed milk - 200 ml evaporated milk - Juice of 4 or 5 lemons - Red fruit (cranberries, raspberries, blackberries,…) - Mint

Desserts
24 November 2018
Share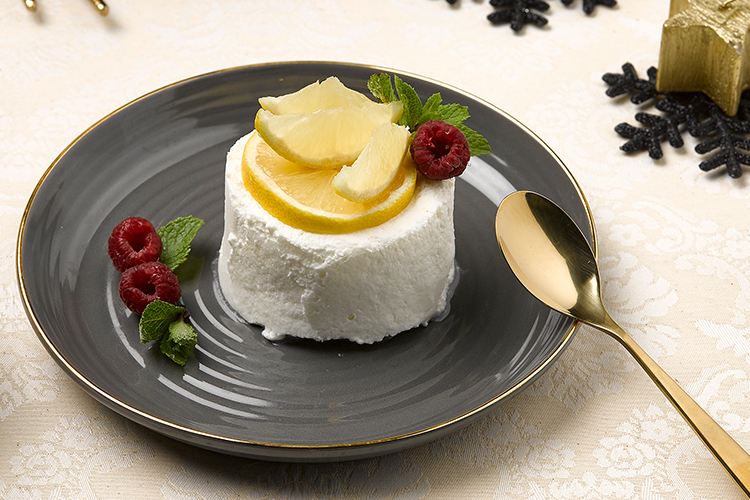 PREPARATION
If you have guests at home, get them to cover the glasses and decorate!
1. We put the evaporated milk, condensed milk and lemon juice in a blender. We blend everything well and rectify acidity or sweetness to our taste (with condensed milk or lemon juice).
2. We pour the mixture into cups, cover with plastic film, and leave in the fridge for 4 hours.
3. We serve each cup with red fruit and mint.