New labels at petrol stations: Do you know which fuel each one corresponds to?
On 12 October, new labelling was approved for vehicle fuels and petrol stations. For the time being, the two names (the old and the new) will coexist. If you have a diesel, gasoline, hybrid or gas car, knowing which is the right one can save us a lot of problems.


IT'S ECO, IT'S LOGICAL
10 December 2018
Share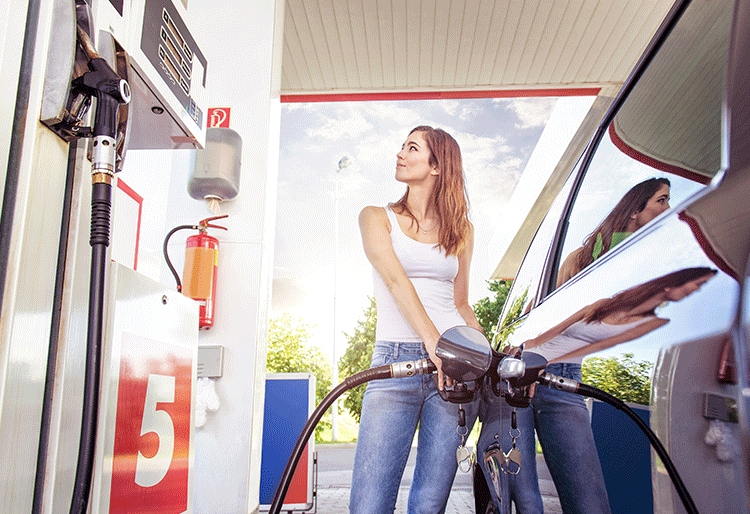 The aim of this change is to unify criteria with the European Union to include the alternative fuels that exist today. Thus, for a time, if you refuel at any community petrol station, on the one hand, you will find the old labels of Petrol 95, Petrol 98, Diesel E+ or Diesel 10E+ along with the new labels which indicate the specific bio-components present in each fuel.


In general, the symbols are as follows:

-Diesel, biodiesel and synthetic diesel: a square and the letter B or XTL
-Petrol: a circle and the letter E
-Alternative fuels: a rhombus

Petrol is a circle with the letter E, and the 95 and 98 can equally be E5 and E10. Diesel, on the other hand, is a square, and normal and Premium diesel can be B7 and B10.

In turn, each group is divided into different names:

- Petrol:
The letter E plus the number designated by the specific bio-component:
• E5 el coche admite gasolina con un 5% de etanol
• E10 el coche admite gasolina con un 10% de etanol
• E85 el coche admite gasolina con un 85% de etanol

(Petrol 95 and 98 can equally be E5 and E10)

- Diesel:
• B7 the car takes diesel with 7% biodiesel
• oB10 the car takes diesel with 10% biodiesel
• oXTL the car takes paraffinic or synthetic diesel, which is not de-rived from petroleum.

(El diésel normal y Premium puede ser B7 y B10, indistintamente)


- Gases:
The letters refer to the names of each specific gaseous product:
• H2 Hidrógeno H2 Hydrogen
• CNG compressed natural gas
• LPG liquefied petroleum gas
• LNG liquefied natural gas
What if you have an electric car?
At the moment, there is no implementation date, as new similar labels are being designed for electric cars and charging stations.


Where can you see the new tags?