Choosing the perfect wine
Taking a bottle of wine with you when you're invited for dinner can be an elegant gesture, but… how do you know which one to choose? Here are some tips to always get it right.

how to shop
Share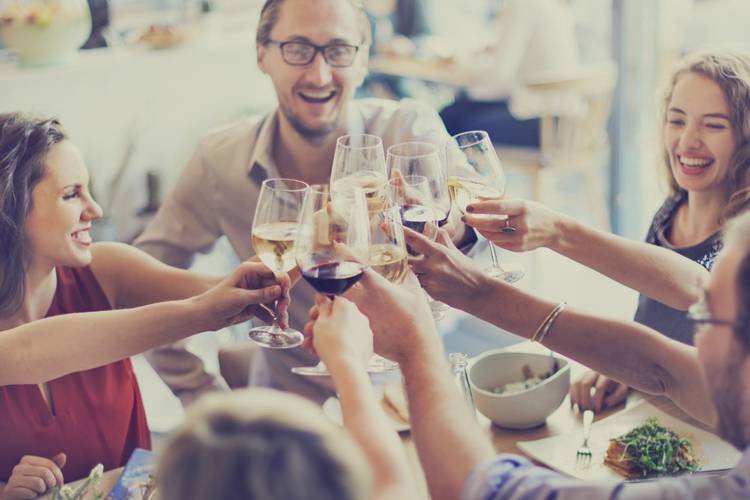 Wine is one of the most important drinks in our country, not only due to our history and culture, but also because it is part of the Mediterranean diet. Spain is the seventh world wine consumer behind the US, France, Italy, Germany, China and the UK. We consume approximately 8.5 litres per person per year, according to the Ministry of Agriculture. This is why, whether you're a host or a guest, a bottle of wine is always a good idea.
The market trend is varietal wine which, despite not being aged, is carefully elaborated and 'cared for' by winemakers. Pale rosé wines are also popular, and have left the background, as well as white wines. There is currently a wide range available to suit all tastes and budgets. In fact, gastronomy 'gurus' and prestigious oenologist 'noses' have given excellent marks to some very affordable wines.
WINE ACCORDING TO ITS AGE
• Young wine: known as harvester wine, these are wines harvested the same year, or at the latest in their second year, according to their designation of origin (D.O.). They are not aged in barrels, but go from
• Medium aged (roble) wine: these can spend 3 to 6 months in barrels and rest for a time in bottles. They have several names: semi-aged, red roble, young barrel…
• Crianza wine: these age for two years, one in barrels and one in bottles.
• Reserve wines: these must mature for three years, at least 18 months of which in barrels and the rest in bottles.
• Grand reserve wines: these need to age longer, -five years-, two years of which in barrels and three in bottles, before being sold.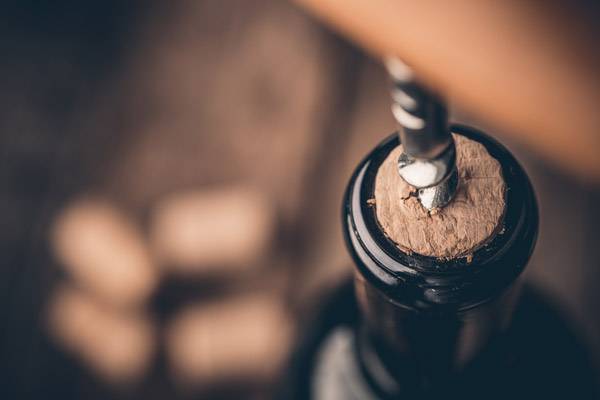 OUTDATED CLICHÉS
1. ''Red wine is for meat and white wine for fish' because wine must boost the flavours of the food and vice-versa. It depends on whether the dish has intense flavours, which will pair better with red wine, or is more delicate, which would go better with a white or rosé wine, or even cava.
2. 'Rosé is mild wine for people who don't like wine'. Market trends say the contrary, and it is an ideal wine to accompany vegetables, pasta, rice dishes or omelettes.
3. 'Cava, only for dessert'. This couldn't be further from the truth, as it has a very wide range (crianza and reserve or brut, brut nature, dry, semidry…), white and rosé, which can be as complicated as any red wine; it can therefore accompany any kind of food.
PAIRING
• Simple young white wine, easy: aperitifs or light starters.
• More serious young white wine, noble varieties (chardonnay, sauvignon blanc or riesling): white fish, seafood, fresh cheese and salads, some types of mousse.
• Barrel fermented white wine: cured cheese, vegetables, smoked dishes, white meat and some rice dishes.
• Rosé: vegetables, pasta, rice dishes, mild cheese, omelettes and fruit salads.
• Young red wine: cold meats, semi-cured cheese, mushrooms, blue fish or fish in sauce, some white meat, roasted kid or lamb.
• Crianza red wine: grilled meat, stews, cured cheese and cold meats.
• Reserve and Grand Reserve: game and subtler, more elaborate stews. Pairs with dark chocolate.
• Generous wine (fine and manzanilla): aperitifs, salmorejo, grilled or boiled fish, seafood and smoked dishes.
• Sweet wines: fruit, cakes with nuts and custard, foie and pâté.
• Sparkling: pair with mild sauces, raw or cooked seafood, sushi, salads, salmon, and any dessert.
EVERYONE LIKES… BEING ABLE TO CHOOSE A GOOD WINE
Consum has a new Wine Cellar section, with over 300 D.O. wines and over 70 cavas, sparkling wines and champagnes. Currently it is present in 51 supermarkets and will be extended to the full commercial network in the next two years. It has around twenty D.O.s, which represent 30% of our country's designations of origin. You can find wine of the following designations of origin: Rioja, Ribera del Duero, Valdepeñas, La Mancha, Valencia, Utiel-Requena, Alicante, Penedés, Priotrat, Rías Baixas, Ribeiro or Toro, among others.