Cieza Blossom season (Floración de Cieza): the best hiking trails and gastronomy in Murcia
Discover the best trails to see the Cieza blossom season ('floración de Cieza) and the essentials of Murcia's gastronomy that you simply cannot miss!

TRAVELLING WITH TASTE
Share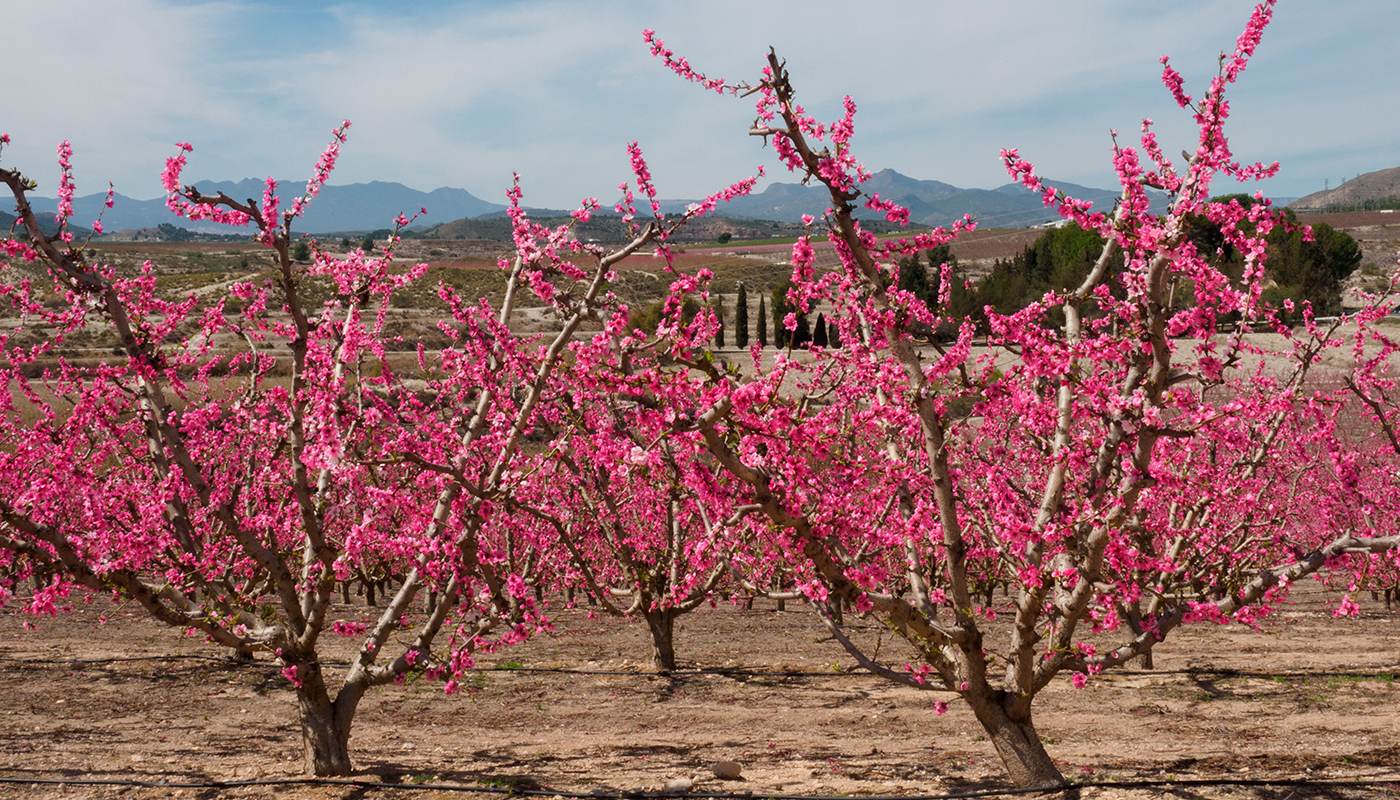 On the shores of the river Segura as it flows through the Region of Murcia, we find the valley of Cieza, an explosion of colour and aroma even before the fruit is picked from the trees. This town in the region of Vega Alta del Segura offers its visitors one of the most breath-taking natural spots formed by the river Segura, the Almadenes canyon, where the river narrows to form walls that are hundreds of metres high, ideal for adventure sports. Moreover, this town in Murcia can be found in all its splendour during spring, since this is the season when you can see the phenomenon of the blossom among the stunning areas of peach trees.
The best hiking routes to see the blossom in Cieza

The town offers a starting point for different trails walking or cycling to be able to admire the beauty of the area's landscape throughout the blossom season. The trails are mostly easy so they can be enjoyed as a family.
Almadenes-Almorchón Trail.
Distance: 13.3 km
Difficulty: Moderate
Medium: Walking. Circular
La Bruilla Blossom Trail.
Distance: 9 km
Difficulty: Moderate
Medium: Bike recommended
La Parra - El Horno - El Acho Blossom Trail
Distance: 21 km
Difficulty: Easy
Medium: By car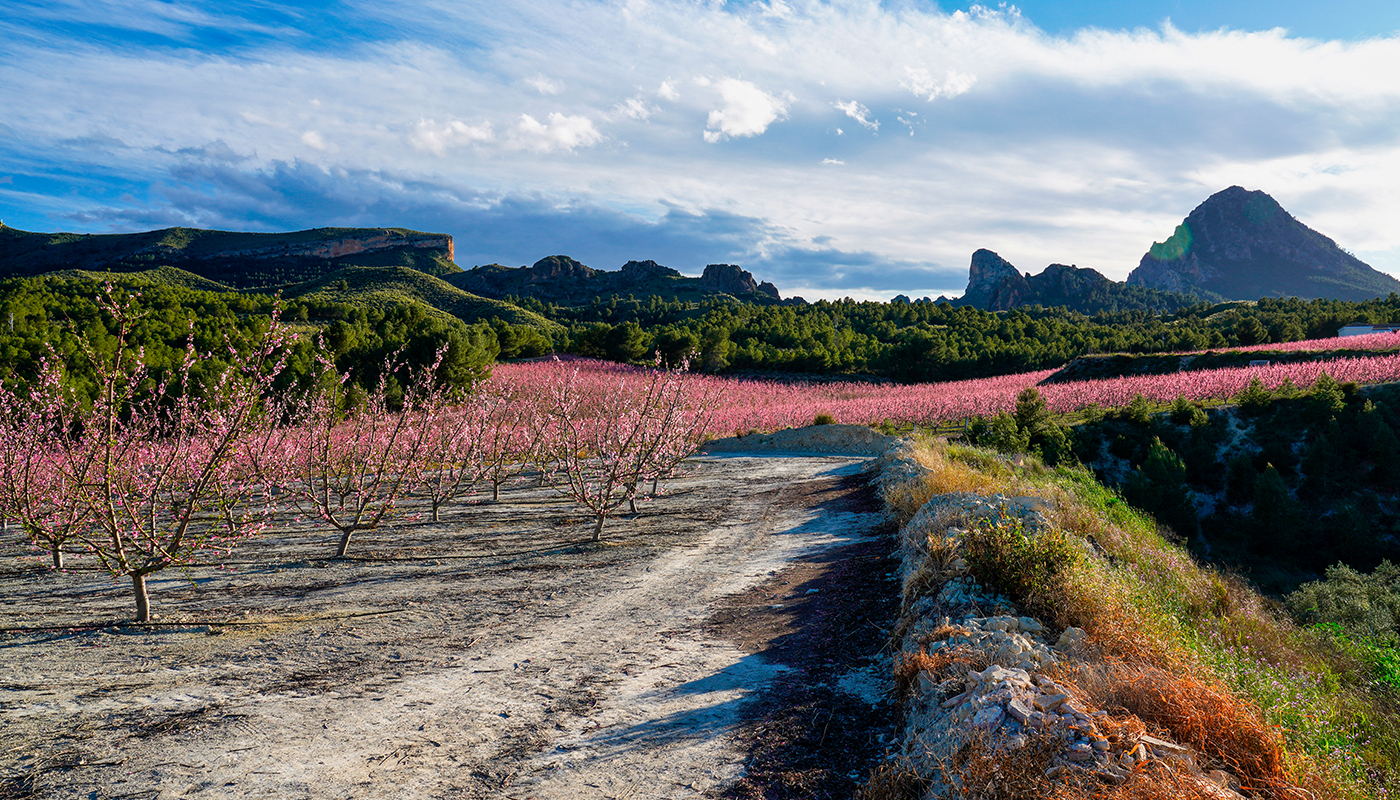 What to see?
Viewpoints trail. Throughout the area there are different viewpoints from which you can see panoramic views of the spectacular landscape.
Siyâsa Medina: one of the most important archaeological sites of Western Islam. It is still possible to visit the insides of its houses and see how its inhabitants once lived.
Siyâsa Museum, which houses the remains ranging from the Palaeolithic period to the period of Al-Andalus and in which the life-size reproduction of two houses from the depopulated Medina Siyâsa stands out.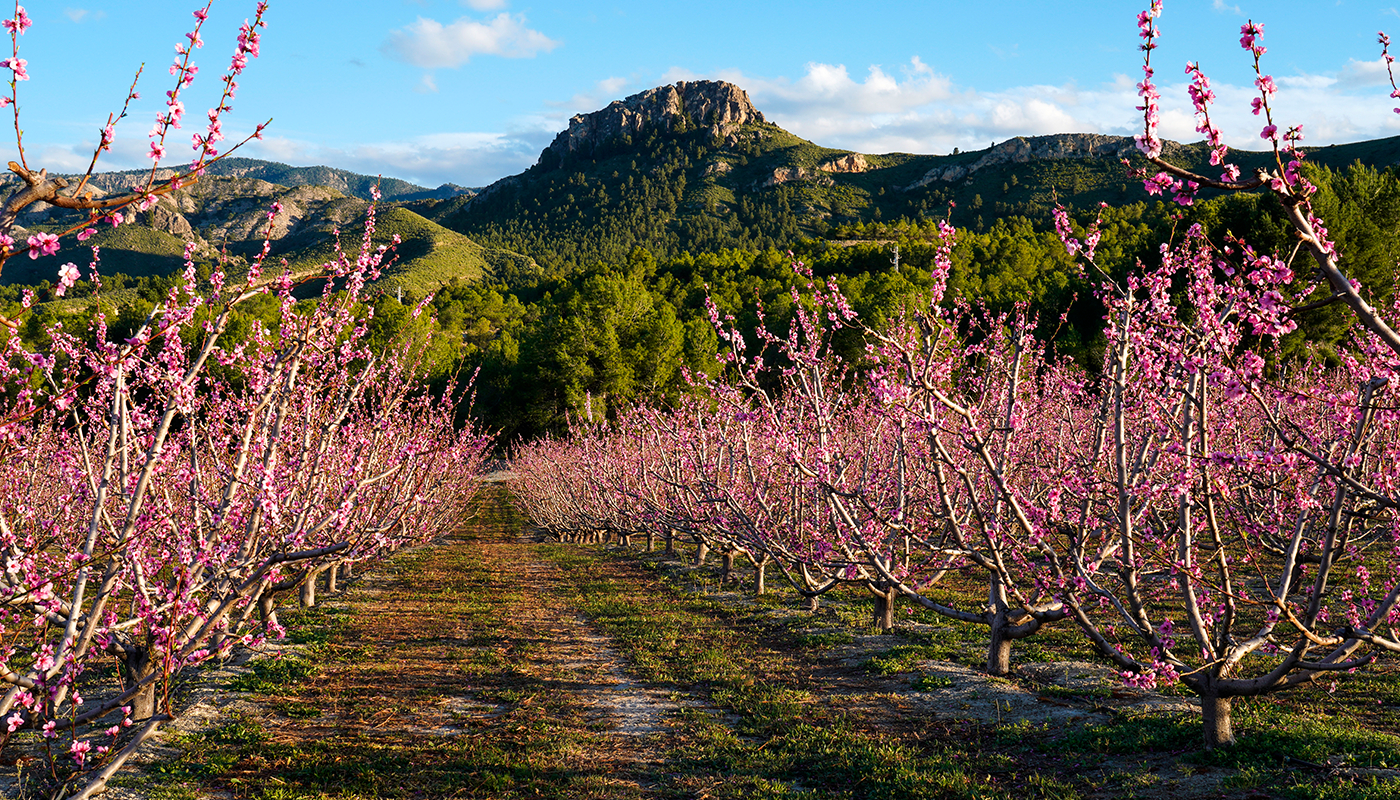 Murcia's gastronomy: culinary essentials that you must try during the Cieza blossom season.
The typical lunches of the area of Cieza, which consist of Cieza olives, 'pisto murciano' (ratatouille-type dish), pipirrana (tomato salad), zarangollo (egg-based dish), homemade grilled bread with blackberry sauce, Murcian salad and 'migas de la huerta' (breadcrumb and vegetable dish), among others.
Brioche type bread, known as 'tortas de pan dormido', a typical sweet of the area which is similar to 'panquemado' in Valencia or 'toña' in Alicante. It is called "dormido" (literally meaning 'asleep') because the dough is left to rest overnight.
'La trenza ciezana'. This is made with puff pastry and filled with egg yolk, soaked sultanas, nuts and Cieza peach.
Mollar olives, with a stronger and more bitter taste, this native variety the area is made with water, salt and fennel.