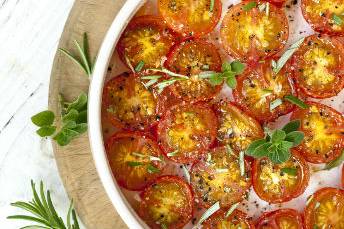 Baked cherry tomatoes with provençal herbs
Ingredients (4 people)
250 g cherry tomatoes
40 g extra virgin olive oil
10 g Provençal herbs

Method
Washand halve the tomatoes and arrange in an ovenproof dish. Sprinkle with the Provençal herbs and pour overthe olive oil. Place in the oven at 180° C for 30 minutes. Serve hot.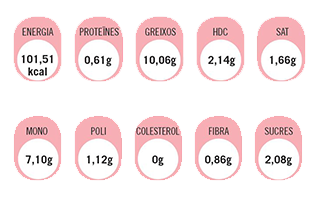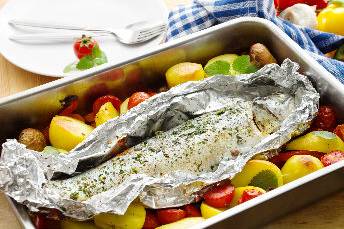 T

rout with nuts and herbs
Ingredients (4 peope)

600 g Trout fillets
120 g lemon
40 g extra virgin olive oil
40 g breadcrumbs
10 g almonds
10 g walnuts
10 g pistachios
10 g butter
5 g fresh parsley
5 g thyme
1 g black pepper
Method
Preheat the oven grill. Heat the nuts in a pan for a minute, don't allow them to toast.
Remove and chop roughly with a knife. Mix with the breadcrumbs, butter, parsley and thyme. Grate some of the lemon rind and add the juice to the mixture, blend well.
Brush the trout fillets with olive oil and add the pepper.
Arrange the fish in a baking tray or dish and cover with the nut mixture, gently pressing down. Grill for 5-8 minutes until the fish is just done and the crust is golden. Serve with lemon wedges.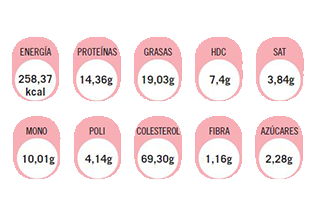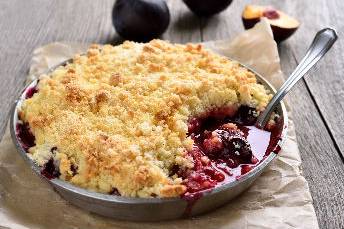 Plum crumble with thyme
Ingredients (4 people)

1 stick of liquorice
600 g plums
50 ml lemon juice
30 ml water
50 g unsalted butter
30 g brown sugar
150 g of gingerbread
10 g unsalted butter for greasing the baking tray
5 g cardamom
3 sprigs of lemon thyme


Method
Prepare an infusion with the liquorice and water. Bring to the boil and simmer for 10 minutes. Remove from the heat and set aside.
Preheat the oven to 180°C. Quickly sort and wash the plums. Dry them. Shred the thyme.
Grease a 23 cm baking tray with the butter and arrange the plums on this. Spread the thyme and spices, sugar, lemon juice and liquorice infusion over the plums. Place in the oven for 15 minutes. Meanwhile, blend the gingerbread until it looks like semolina.
Removethe tray from the oven and turn on the grill. Spread the gingerbread semolina over the fruit. Distribute thebutter in very thin slices and grill for a further 4 to 5 minutes.