Organic hygiene: personal hygiene in eco terms, free-from products and how to introduce them into your routine
Organic personal hygiene products have more consumers and we find a new one each day. Discover them!

IT'S ECO, IT'S LOGICAL
Share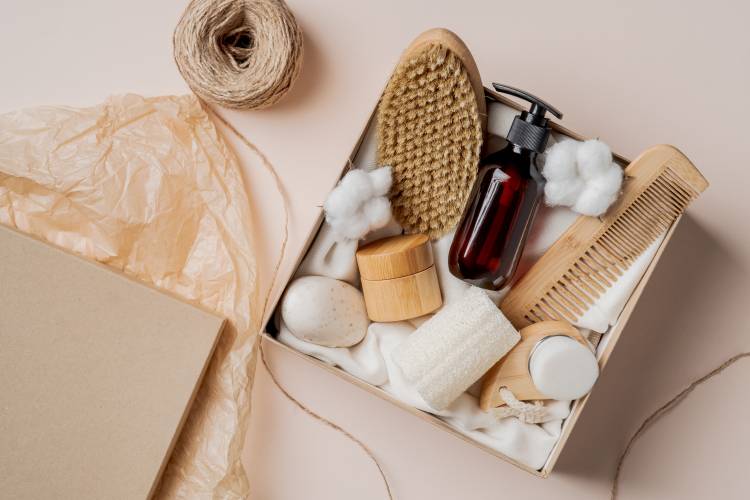 Although organic products have been on the market for years, nowadays we are experiencing a genuine "eco revolution". Consumers are becoming increasingly clear about the importance of environmentally sustainable and responsible consumption. Although organic products started to appear on the market in the form of foods, nowadays we can also find them in many aspects of our day-to-day lives such as clothing, cosmetics products and, of course, personal hygiene products. Below, we tell you what organic products are and how you can start to introduce them gradually into your daily hygiene routine.
What are organic hygiene products?
By organic hygiene, we mean hygiene which encompasses a whole type of personal hygiene products and utensils which, because they comply with a series of requirements, have obtained the organic certification. Most of these requirements are targeted at good environmental practices and preserving natural resources, in addition to the health of the consumer.
Products must be made using 100% natural ingredients.
Products must be made with more than 95% of organic ingredients and through an eco-friendly production process. In other words, in addition to being natural, they must have been made following the criteria of organic farming established by the European Regulation.
Products must not contain chemical ingredients that may harm the environment.
Products must be presented in recyclable packaging and not single use packaging.
Products must be made using sustainable and biodegradable materials.
Products must be offered for purchase loose (without packaging) to avoid plastic packaging.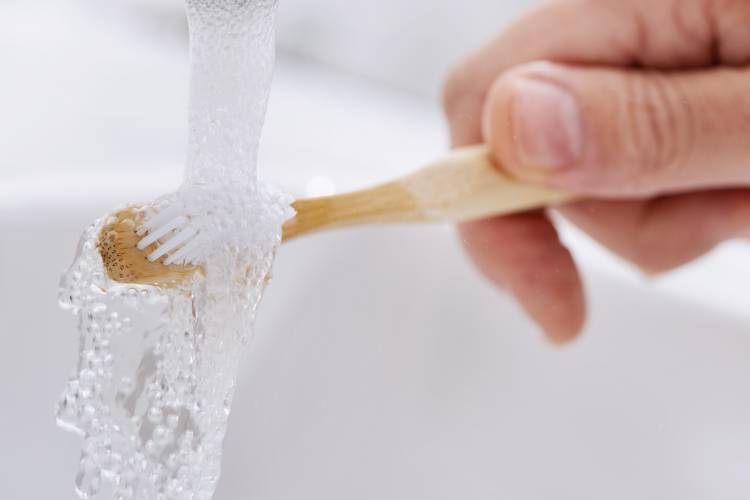 How can we identify an organic product?
In our country, organic products are easily identifiable, since they are labelled with the organic farming seal from the European Union. This shows us that the product in question complies with the standards of production, processing and distribution established by the European legislation. Find out more about it!
The logo can only be used on products that are certified as organic by an authorised agency or supervisory body.

This certificate confirms that the product meets strict conditions of production, transformation, transport and storage.

A product can only use the organic logo if it contains at least 95% of organic ingredients and if the remaining 5% meet strict conditions, since the same product or ingredient cannot be present in an organic and a non-organic form.
Next to the organic logo from the EU, the code number of the supervisory body must be stated, as well as the place of production of the agricultural raw materials that make up the product.
Tips for starting to incorporate organic hygiene
If you still haven't been driven to start incorporating organic hygiene, below we offer you a series of suggestions so you can start to incorporate it into your day-to-day life.
Replace your spray deodorant for a roll-on, or an alum stone.
Swap your plastic toothbrush for a bamboo toothbrush.
Instead of using single use make-up remover pads, replace them with reusable make-up remover pads, recyclable make-up remover gauzes, or microfibre make-up remover wipes.

Rather than using single use sanitary towels or tampons, swap them for a menstrual cup or alternate both products.

Make use of eco-friendly hygiene products or

"free-from products"

.
There are multiple options to incorporate responsible and sustainable consumption into your life. Indeed, with just a few changes to your daily hygiene routine, you can help to look after the environment.