Ayora Valley: Cofrentes and Jarafuel
Let yourself be seduced by the charm of the Ayora Valley, in the Valencian Community. Discover the charms of Cofrentes and Jarafuel, two obligatory stops.

TRAVELLING WITH TASTE
Share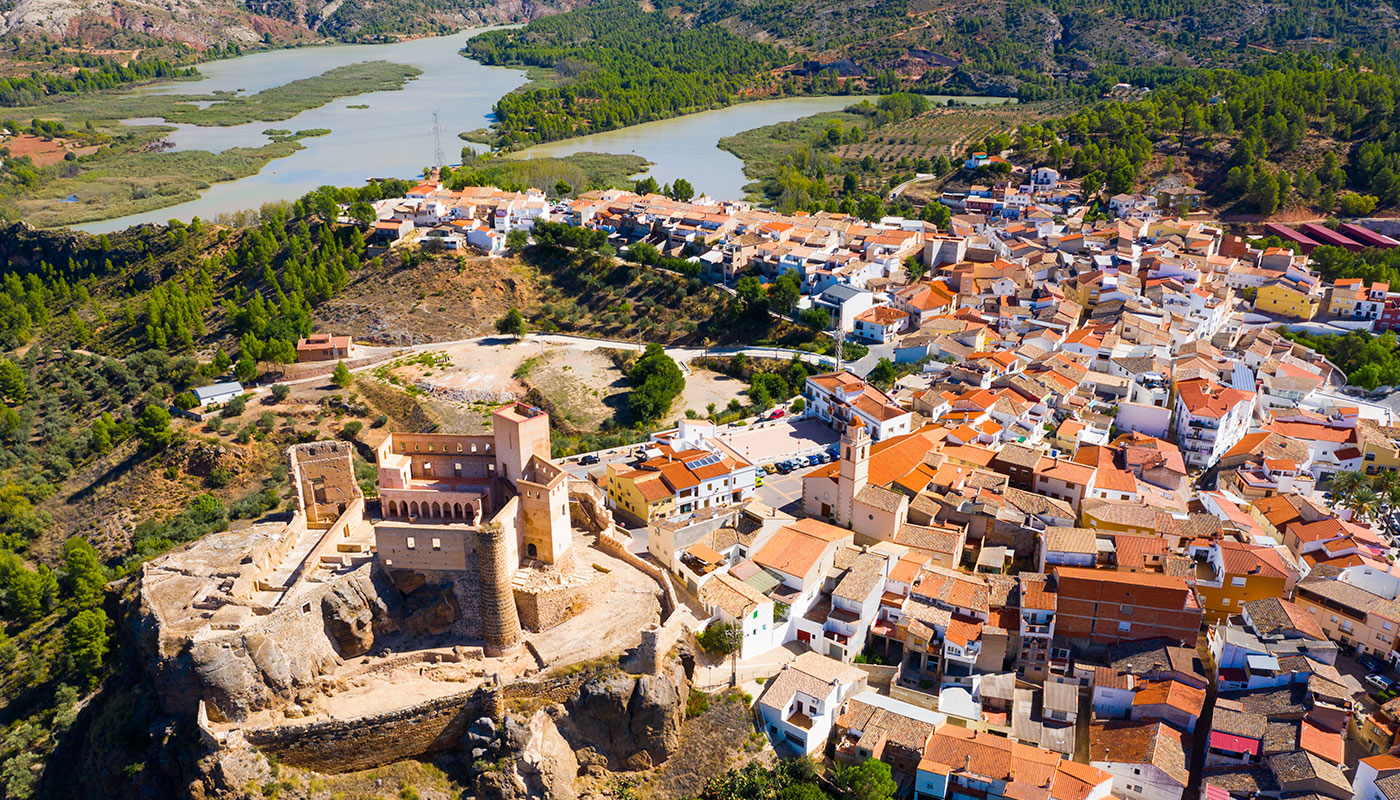 Beyond its more popular tourist destinations, there are lesser-known but equally enchanting places in the Valencian Community. This is the case of Cofrentes and Jarafuel, which offer a unique combination of natural attractions, history and exquisite cuisine that you can't afford to miss.
Cofrentes is located in the Ayora-Cofrentes Valley. Its main attraction is the Hoces del Cabriel Natural Park, a spectacular gorge where you can practise outdoor activities such as hiking, mountain biking and canoeing. Here you can enjoy breath-taking landscapes, discover the rich flora and fauna of the area and breathe fresh air surrounded by nature.
In addition to its natural surroundings, Cofrentes has an interesting historical heritage. Its castle, built in the 12th century, rises imposingly on a hill and offers unparalleled panoramic views. Exploring its walls and towers is like travelling back in time and immersing yourself in the history of the region. Also worth a visit is the Museum of Man and Energy, which tells the story of the Cofrentes nuclear power plant and its impact on the area.
A few kilometres away is Jarafuel, a small and charming town that stands out for its landscape and cultural heritage. Surrounded by mountains and bathed by the Júcar River, Jarafuel is the perfect place for lovers of outdoor sports. From hiking and climbing to biking and fishing, there's something for everyone.
In the centre of Jarafuel, you'll find the church of San Juan Bautista, an 18th-century architectural gem that is well worth a visit. Its ornamental details and baroque style delight its visitors. You can also take a walk through the town's cobbled streets and admire the well-preserved old houses along with its traditional outdoor wash-house.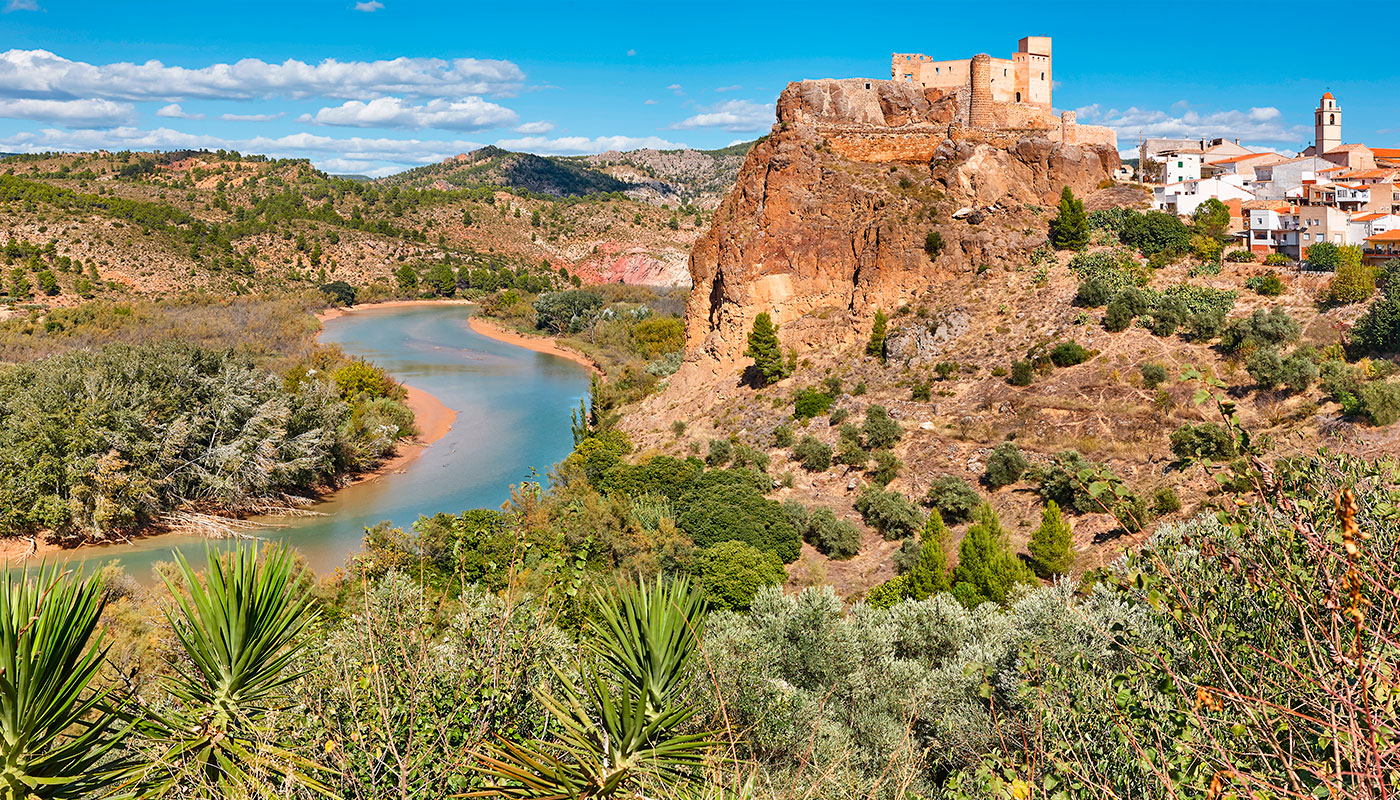 The taste of tradition
As for gastronomy, Cofrentes and its surroundings are famous for their excellent traditional cuisine. Here you can sample typical dishes such as baked rice, gazpacho Manchego, gachas, local stews and homemade sausages. Local produce, such as mushrooms, truffles, game and other meats, and local wines, are key ingredients in the typical cuisine.
Pastries and other bakery products are also well represented in the area. The star sweet treats are sweet potato cakes, pumpkin fritters and, of course, the popular "coca de llanda", "coca mal feta," which translates as poorly made cake.