Cook for one
The home is changing and new arrangements for home use are emerging which change with the season and, generally, homes are much more reduced in size than they once were. Shared apartments, smaller families, singles… Doing the shopping for just a few or, sometimes, for just one person is increasingly becoming the norm.


how to shop
Share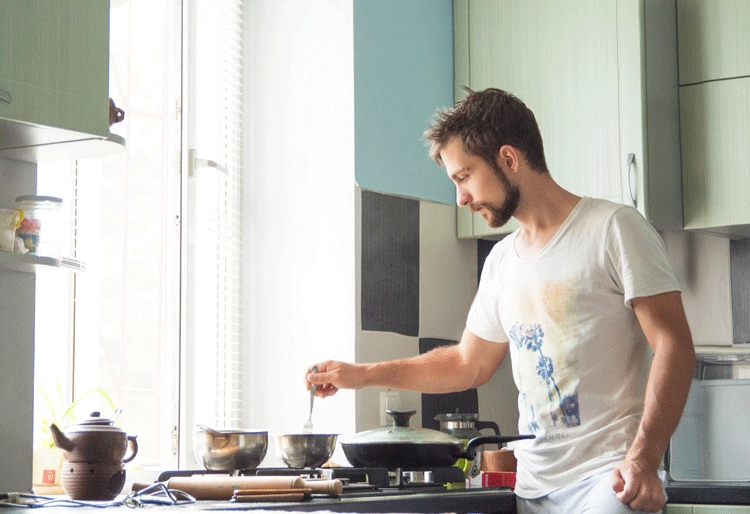 The format, the storage of foods and even the quantities given in recipes may condition the provision and preparation of meals. But with some forward thinking, organisation and a little creativity, 'filling the shopping basket' for a 'small committee' is not necessarily an impossible mission. You can avoid eating badly, always eating the same things or constantly throwing away leftovers.


Plan your meals
• Write up your shopping list with the calendar in front of you, and think about outings, meals out, travel… In your plan, include times, habits, tastes and objectives.

• Think practically: think about the meals you can prepare, do they work for you, and would you like to spread over the week's menu? It may help you to think about recipes from your childhood.

• Prepare your store cupboard basics: pasta, soups and preserved and tinned food, all are products that can be prepared in different ways, and which you can always go back to. Other products that can get you out of a fix include cold meats, eggs, cheese and yogurt.

• Invest in containers and storage.

Organise your kitchen
• Thoroughly check the store cupboard, the fridge and the freezer. Check 'best by' dates, organise the products so that they are well stored and in sight, and clean up if necessary. How to organize the food in the kitchen

•Make friends with the freezer. Its not just for storing 'leftovers', but for always having prepared vegetables ready to use, crunchy bread in just a few minutes, or individual portions ready for use. Keep the general recommendations for freezing foods in mind. How long does food last in the freezer before spoiling

•Opt for bulk buys and fresh food cut to your requirements. It will be easier to adjust the quantities to your actual needs. You will also be able to shop for more variety and be innovative with your recipes by following the advice of their guide to freshness.

•Make some time for cooking. Sundays seem to be the ideal day for organising the week ahead. If you don't have to prepare too many portions it won't take you too much time, and you will be grateful for it during the week.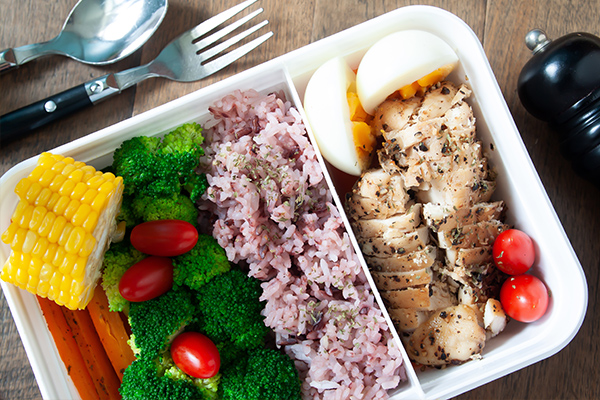 Innovate
• Experiment with your recipes: many recipes are designed for 4 people, and the maths doesn't always adjust the portions correctly. Start your own recipe book and make notes of what works for you, so you can cook it again.

• Adapt your day-to-day meals: Experiment with your store cupboard to swap meals and menus. It will prevent you from falling into a routine or becoming bored with your meals.

• Spoil yourself: take care over your choice of products, the presentation of your meals and their combination. You deserve it!