Leg of lamb with Greek yoghurt cream
Ingredients for 4 people

2 legs of lamb removed from bone, 2 legs of lamb removed from bone
Rosemary or thyme, Cumin, Salt, Pepper, 100 ml white wine, 300 ml water.


Meat dishes
Share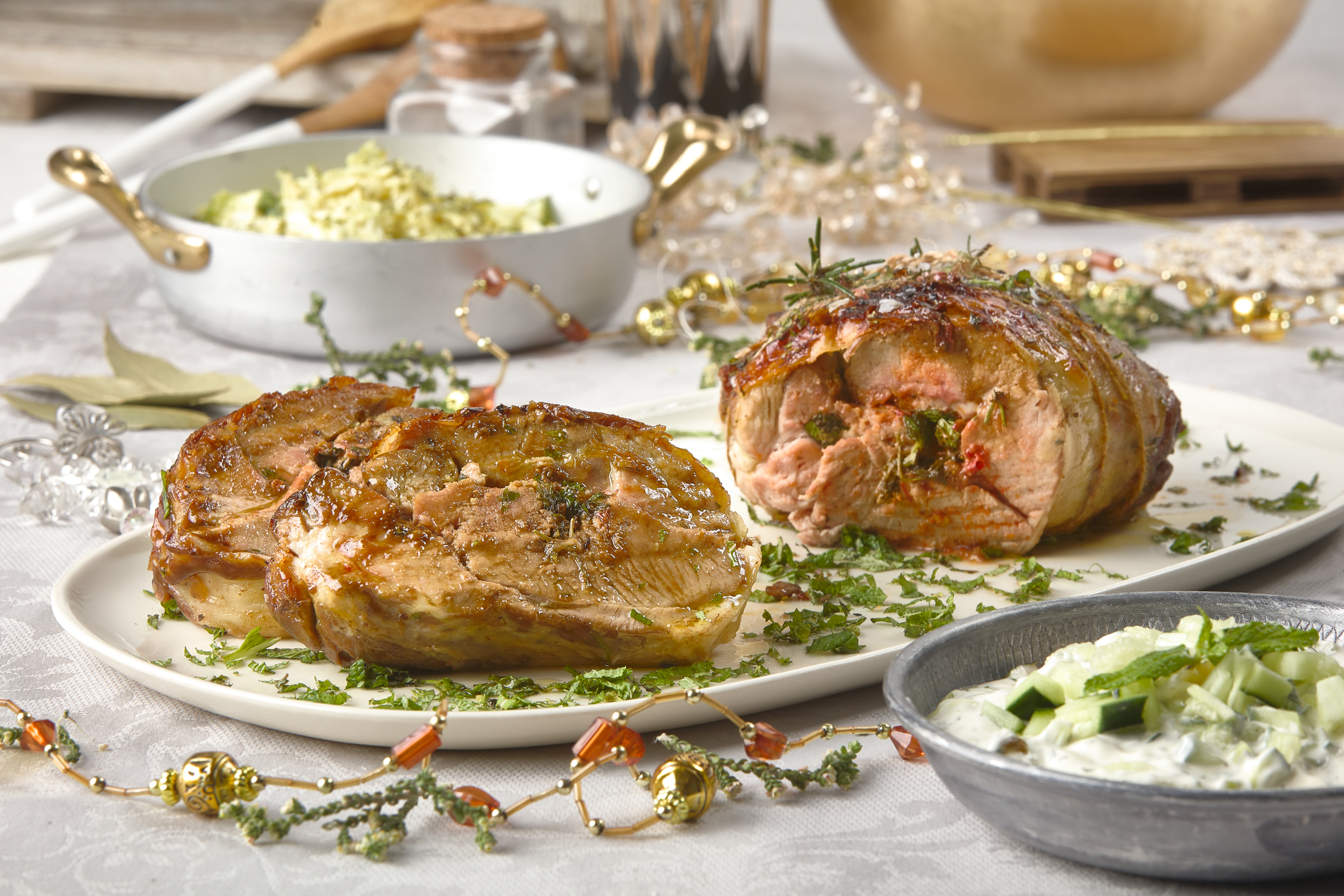 INGREDIENTS FOR THE BRINE
- 1 litre of water
- 10 g salt

INGREDIENTS FOR THE SAUCE
- 2 Greek yoghurts
- 1 peeled cucumber, without pips and chopped.
- 1 tbsp. chopped mint
- 1 spoonful of virgin olive oil
- 1 grated garlic clove
- Lemon juice
- Salt


INGREDIENTS FOR THE CABBAGE SALAD

- 200 g grated cabbage
- 100 g grated carrot
- 150 g mayonnaise
- 1 grated garlic clove
- 40 g chopped peanuts
- Salt


PREPARATION
1. Put the legs of lamb in brine water and salt for about 8 hours.

2. Then, dry them well and daub with crushed spices in olive oil.
3. Oven bake for about 40 minutes at 180º. Then, start to spray them every 20 minutes with the wine and water mixture until they are well browned. This usually takes approximately 1 hour.
4. Meanwhile, prepare the sauce, by mixing all the ingredients in a bowl, adding the salt and lemon.
5. For the cabbage salad, mix all the ingredients and season to taste. Then leave in the fridge until it is time to serve.