Dog-friendly beaches
At last! Summer and our long-awaited holidays havearrived. One of the favourite destinations in our country is the beach and, fora few years now, we have had the advantage of being able to travel with ourpets, as Spain now has a wide network of beaches which are suitable fordogs.

pets
14 June 2018
Share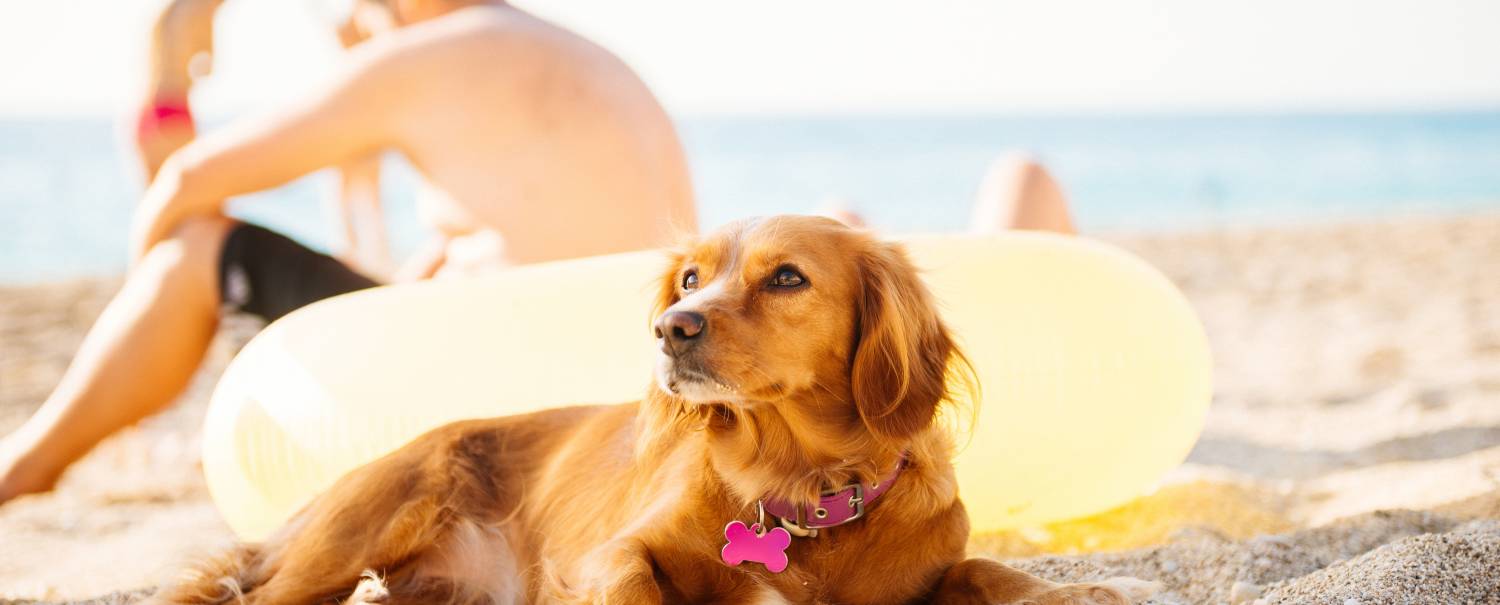 The first official beach for dogs in Spain was LaRubina, in Empuriabrava (Girona), which was set up in 2012. But, little by little,due to the high demand, other municipalities have decided to set up beaches sothat dogs and their owners can enjoy the sea together. In 2018, in our countrythere are over 80 dog-friendly beaches.
So if your dog likes the beach as much as you do,you're in luck, because you'll be able to enjoy your holidays together.
As not all beaches have the same level of services,we recommend that you plan your journey before leaving home, and consult thetourist offices of your destinations about which beaches are provided for yourdogs, as well as timetable, services and regulations.
Spain currently has over 80dog-friendly beaches.
It would also be convenient to know other aspects,such as if the beach is sandy or gravelly, if there is any pet-friendlyaccommodation nearby, if parking is near to the bathing area or if you can finda place nearby in which to buy water and food. Almost all dog-friendly beacheshave basic services such as bins, foot washing facilities, showers, cleaningservice, parking and first aid.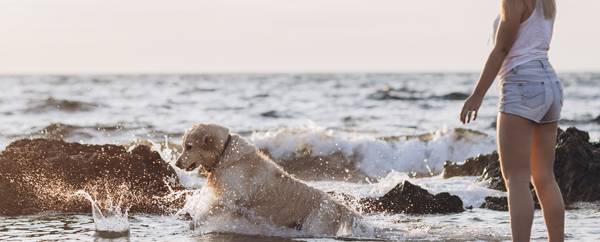 For example, the Can de Gandía beach is consideredone of the best in the country, with an approximately 300 metre long expanse offine sand. The Doggy Beach at Agua Amarga, in Alicante, has a beach bar whereyou will find fresh water for your dog and for yourself. And the Canine Beachat Torre del Mar, in Málaga, has an area for doggy games and is designated asthe best canine beach in Andalucía.
Little by little, animal lovers are acquiring theright for their pets to enjoy the summer too. But they also need to comply withthe regulations for each beach, as they vary across municipalities. There arebasic regulations, such as always keep an eye on your dog and keep them undercontrol, don't disturb other beach users, pick up dog mess, have your dogregistered, microchipped and keep their immunisations card up to date and, ifyour dog is potentially dangerous, keep it on a lead and use a muzzle. Finesfor not observing regulations vary according to the by-laws of each town council.
With respect and consideration for others, bothpeople and dogs can have a fantastic summer enjoying the sea, the sand, the sunand the sea breeze.
Special circumstances for guide dogs
Dogs are not allowed on beaches which are not setaside for them. Neither can guide or assistance dogs. Nevertheless, the Councilof Águilas (Murcia) has made an exception for guide dogs and allows them to gointo the water while off the lead at the Las Delicias Beach in this locality.