Properties of fennel
Fennel is a food with many medicinal properties and health benefits. We tell you how to prepare it and how to consume it.

TRIED AND TESTED
6 June 2019
Share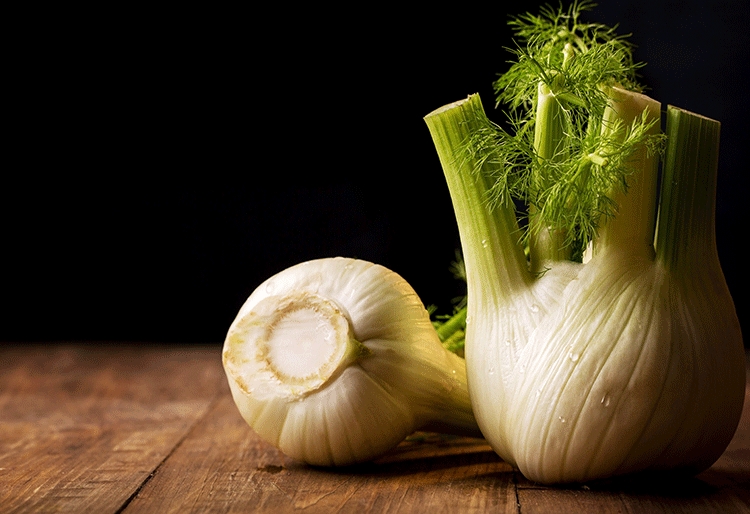 Fennel is an edible plant which is very highly regarded in Mediterranean cuisine, which also has many medicinal properties. We are going to tell you how to prepare and consume it, to take advantage of all its benefits.
Fennel is a plant that grows in temperate zones around the world, although it is native to southern Europe, particularly the Mediterranean basin where it grows in the wild. It is a highly aromatic herb that is grown mostly for cooking.
In Spain, fennel is used to make pickles, dressings and sauces, as it provides an aniseed aroma that adds a lot of character to dishes. It is also a common ingredient for marinating olives in various olive-growing regions of Spain.
This plant has been used for medicinal purposes by most civilizations, from ancient Egypt to Greeks, during the Roman period and in India.


Nutritional Value of Fennel
Source of folic acid, so has a reduced caloric contribution. 100g of fennel contain 14 kcal, 2.3g carbohydrate, 1.1g protein, 0.2g fat and 3.3g fibre.



Benefits of Fennel
• El hinojo es un poderoso aliado para equilibrar las funciones del sistema digestivo gracias al aceite esencial que contiene rico en anetol y estragol. Se emplea para combatir los trastornos estomacales y digestiones pesadas, reduce la hinchazón y evita las flatulencias.

• Al ser fuente de fibra, está indicado para personas que padecen estreñimiento, ya que la fibra favorece el tránsito intestinal.

• El hinojo también se ha utilizado tradicionalmente para aliviar problemas respiratorios, ya que se trata de un antiespasmódico natural que hace que los bronquios se relajen. Inhalar el vapor de las semillas de hinojo relaja las vías respiratorias además de ayudar a desprender y expulsar las secreciones bronquiales.

• También está extendido su uso en niños y bebés aquejados de molestias intestinales, retortijones o cólicos. Unas gotas de una infusión de hinojo pueden ayudar a aliviar los cólicos en los bebés lactantes.
• Fennel is a powerful ally to balance the functions of the digestive system thanks to the essential oil it contains, which is rich in anethole and estragole. It is used to treat upset stomach and slow digestion, reduces swelling and prevents flatulence.

• Being a source of fibre, it is recommended for people suffering from constipation, as fibre aids intestinal movement.

• Fennel has also traditionally been used to relieve respiratory problems, as it is a natural antispasmodic that causes the bronchial tubes to relax. Inhaling the steam from fennel seeds relaxes the respiratory tract as well as helping to loosen and expel the bronchial secretions.

• Its use is also widespread in children and babies suffering from intestinal discomfort, cramping or colic. A few drops of fennel infusion can help relieve colic in breastfeeding babies.



• It purifies the urinary tract, promoting the elimination of toxins and preventing the appearance of infections. In addition, it boosts diuresis, so it can help overweight people who have fluid retention.
• The fennel plant has also proven to be effective in cases of ocular and oral inflammation, especially of the gum.

• Its contribution as folic acid, aids the growth of maternal tissues during pregnancy and helps to reduce tiredness and fatigue.

• Its contribution as potassium, aids the normal functioning of muscles, the nervous system and the maintenance of normal blood pressure.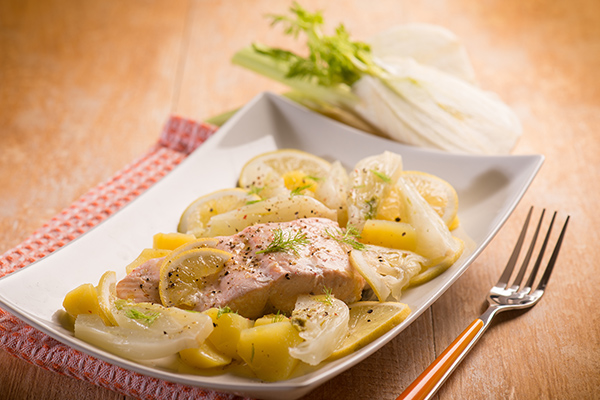 How to prepare fennel
- It can be taken as an infusion. For this, one or two tablespoons of fennel seeds are boiled. To enhance its effects and depending on what it is to be used for, other medicinal herbs can be combined in the infusion. It can be drunk, or if it is to be used for topical use, let it cool down and use as eye drops or as a mouth wash. It is not the only way to consume fennel. It can also be found in the form of drops, pills or oil.

In addition to its medicinal use, fennel has been used in cooking for thousands of years. You can make the most of the whole fennel. The stems and chopped leaves are used as an aromatic herb, the seeds as a spice and the bulb as a vegetable, providing in each case a characteristic and intense aniseed flavour and aroma.

- You can have it raw, cutting the bulb into thin slices and adding to salads, which gives a crunchy texture and a fresh flavour. For this, it is best to discard the first layers to avoid the toughest parts. The leaves can also be used when they are tender for fillings, dressings or sauces.
- It accompanies fish dishes perfectly. When cooking, its aniseed flavour is considerably reduced. The bulb of fennel can be used as a vegetable to accompany other vegetables in broths, soups and stews. Fennel seeds are used dry and are widely used to prepare breads, cakes or cookies. Ground fennel is also used to make curries.