Experience is a degree
Seniors, whether grandparents or not, are our best allies.


child care
Share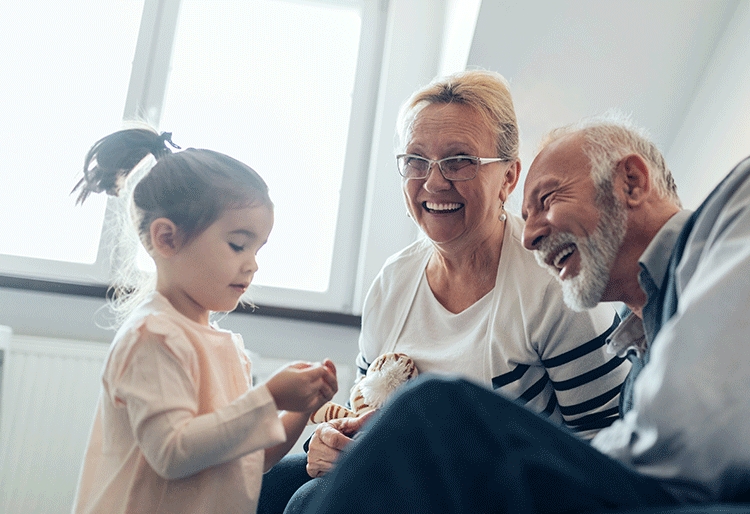 In this frenetic pace in which we live, older people are an essential counterpoint in the daily life of many families: they provide experience, time and, above all, serenity. They are always there when they are needed most (and they are needed a lot), aren't they?

The 26t of July is the Saints' day of Saint Ann and Saint Joaquin, and it is also when Grandparents' Day is celebrated. Although this date passes by less noticed than Mother's Day or Father's Day, there is much to celebrate and there are many to do so. In fact, according to the latest report by the EU Institute for Family Policy, one in five people in Europe is over 65, that is about 20% of the total population.

Providing unconditional support in upbringing, a sentimental comfort and economic support in more situations than we would like, older people are a key part of our society and, sometimes, they do not receive the attention they should. How can the little ones be encourages to become closer to them? How do we, as adults, relate to our elders?
Listen:
• Encourage respect, whether or not they are older people you know.

• Seek a balance between the impatience of children and the serenity of grandparents, by setting the example. If they see you talking quietly, they will copy.

•Listen and wait for them to finish expressing themselves, including during any small battles. A willing listener is synonymous with happiness.
Understand:
• Strive to come to terms with the little foibles they may have.

• Minimise the importance of those errors or oversights when they are not relevant.

• Put yourself in their place before evaluating their actions. Their management of time and priorities is different but, not worse.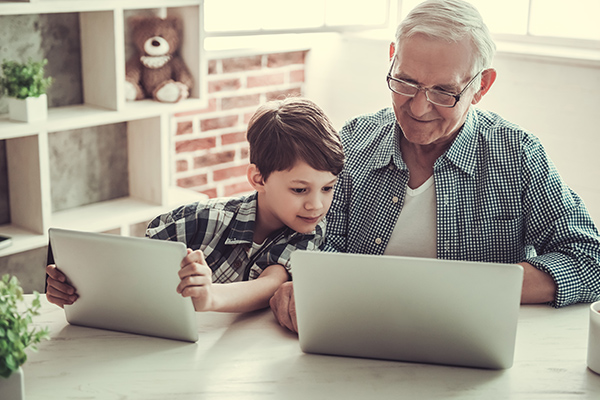 Help:
• Support them in their dealings with technology. Computers, mobiles, remote control... everything changes very quickly and it is difficult for everyone to adapt.

• Accompany them when difficulties arise. Offer your help on public transport, when they are loaded with shopping, or if they have become disorientated ...

Placing a value
• Correcting children whenever they address older people in an inappropriate or derogatory manner is to give them back their authority.

• Take advantage of their experience. In adulthood, the parent-child relationship relaxes and becomes an affinity close to friendship. This friendship has the benefits of mutual knowledge. Their advice should not be underestimated.

• Involve them in activities. Make them participate in your daily life, not only in the role of caregivers, but as 'companions' of leisure and learning.

• The special care of the elderly in Asian countries, namely Japan and China, should serve as a point of reference for us. Respect for the elderly is inculcated from childhood. Having a n older person as a point of reference is considered an honour.