How to create a home garden
Find out what a home garden is and start leading a more healthy, sustainable and ecological Life. We show you how to create a garden at home, simply and step by step.


IT'S ECO, IT'S LOGICAL
Share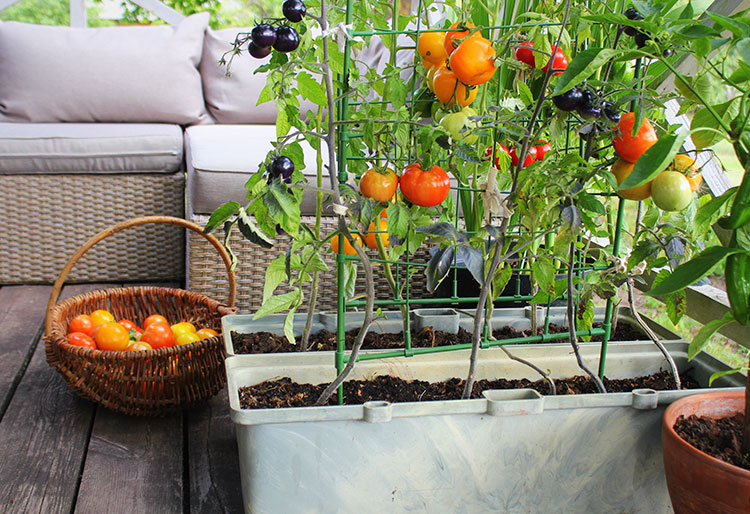 Creating an urban garden might seem like a complicated task, with many aspects to keep in mind: what plants to grow, what materials to use and how long to spend on it. We'll give you some tips to ensure that it's a simple but very rewarding experience.

Having a home garden will also help improve your diet as you will eat in a more environmentally friendly and healthy manner, since you will be in control of the food yourself.


How to create a home garden
1. Container
The first thing to do is think about the space you'll be able to use. Once we have a location chosen, it's time to think about the container to use which will best suit your plans and the available conditions.

There are many types:

- If the space is medium sized, a crop table could be a good idea. It's ideal for putting on terraces, patios or gardens.

-Pots or containers are very practical if you have a smaller space and want more flexibility. This requires very little expenditure and is ideal for beginners, small spaces such as balconies and interiors, and the garden area can also be expanded by season.

- Vertical gardens are also something that's become very popular lately. It consists of a vertical structure of planters or pots that requires very little space. While it is true that it costs a little more, it's ideal for building your garden on balconies and terraces without giving up any space.

-Hanging pots. We're talking about a low cost and a very small space. Hanging the pots offeres better versatility and greater freedom of movement.


After choosing the container that best suits your preferences and plans, it's time to choose the location. This is essential, because agricultural crops need many hours of daylight to grow properly.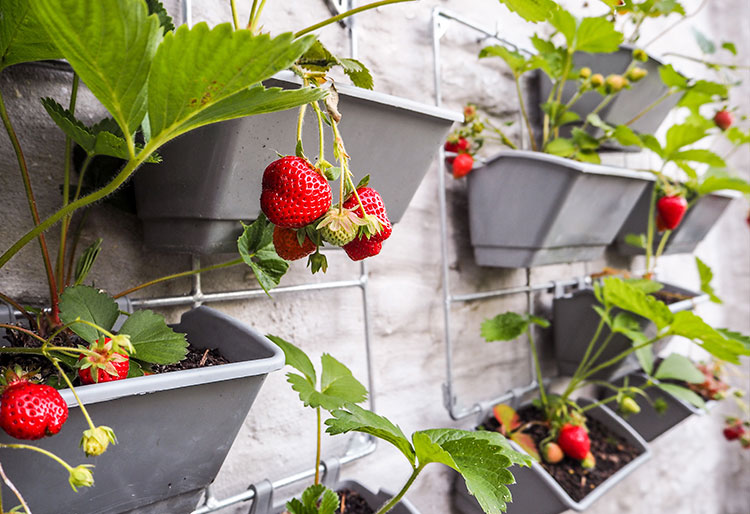 2. The substrate
Having chosen the ideal container, you now need to choose the best substrate. In other words, the type of soil specific to pots or other containers, which provides the plant with the nutrients it needs to grow.

It is important to choose a good substrate, because the success of your garden will depend on it. A quality universal substrate is perfect for pots and growers.
The best seeds for your home garden
If you are a beginner, you can start by transplanting a plant or nursery directly into your garden. A tomato, pepper, strawberry or aubergine plant is a good combination to begin with. The process is made easier by using germinated seeds.
You can plant all kinds of vegetables in your urban garden, from lettuce and tomatoes to cabbage and cucumbers. It all depends on your level of experience and the amount of space you have. Although knowing the needs of each plant can help you decide. For example, you could plant a lettuce seed in spring, but in summer it would be better to plant a seedling, since germination is more complicated in the heat of the summer months.
It is important to choose a good substrate, because the success of your garden will depend on it.
Aromatic herbs, such as parsley, basil, or cilantro, are also a great choice. They are often found in domestic crops because they germinate easily and need very little space.
Once you've got your garden set up, it's just a matter of maintaining it. Making sure that plants get a good amount of direct sunlight during the day and keeping them hydrated are the most important points to remember for getting good results.
When your vegetables grow and mature, pick them and prepare a good healthy dish.