How to make pestiños
The pestiños are a traditional Andalusian sweet typical of Holy Week. From dough to frying, we tell you how to make them at home.


how to shop
Share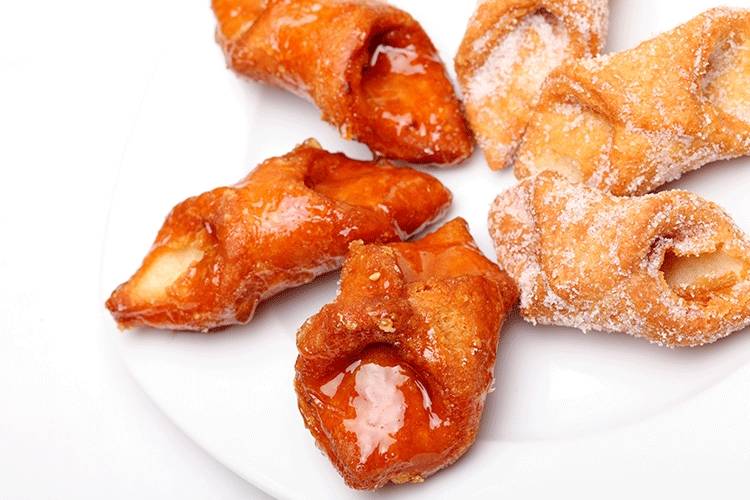 Pestiños are, probably together with torrijas and fried milk, the most typical sweets of Holy Week in southern Spain. In Andalusia especially, but also in Murcia and Extremadura. Although its origin is not known for sure, it seems that the recipe has reached the present day of the Moors who inhabited Al Andalus. In fact, the pestiño is related to the Moroccan shebbakiyya, a fried dough flavored with aniseed and saffron bathed in honey, widely consumed during Ramadan for its high energy value.

Pestiños with honey, a typical Lenten dessert
In addition to Holy Week, pestiños can also be found at carnivals, All Saints' Day or Christmas. Pestiños are usually square or rectangular in shape with the tips pointing inwards, although the format may vary. The lovers of this Andalusian sweet are divided between those who think they are richer covered with honey and those who think they are better sprinkled with sugar.

As with all traditional recipes, there are many ways to prepare them. In some places they bathe in a honey syrup, in others sugar is used, some are flavored with cinnamon and orange, others add anise and lemon... what everyone agrees is that no one can resist these traditional sweets.

The best thing about pestiños, in addition to their taste, is how easy it is to prepare them. Even the youngest members of the household can help make and shape the dough. We tell you step by step how to make pestiños with honey.


Recipe for pestinos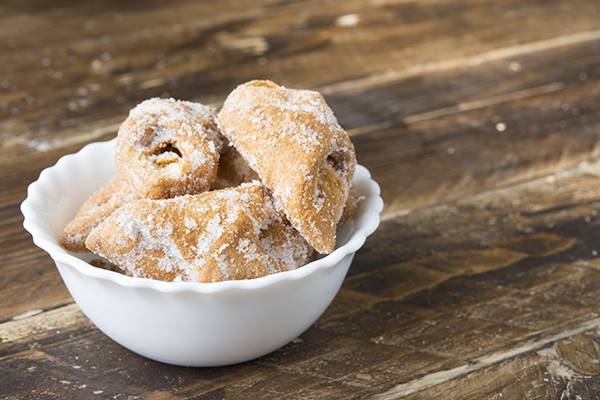 Ingredients:
- 400 g wheat flour
- 1 glass (250 ml) soft olive oil or sunflower oil (for the dough)
- Extra virgin olive oil for frying
- 1 glass (250 ml) of white wine
- 1 cinnamon stick
- 1 lemon or orange peel
- 1 teaspoon salt
- Aniseed (optional)
- Sugar or honey to cover them
Elaboration
1. Heat in a frying pan over medium heat the oil with the lemon or orange peel together with the anise seeds and the cinnamon until the oil takes on flavour.

2. In a bowl we mix the flour with the white wine, the oil that we have previously heated strained and the salt. Mix with a spoon and knead with your hands until the dough does not stick. We can add more flour
if it is liquid or water if we have made it too thick.

3. Let the dough rest for 30 minutes, covered with a cloth.

4.With the help of a roller we stretch the dough leaving it as fine as possible and give shape to the pestiños. We can fold them into small loops or leave them square.

5.Heat the frying pan with plenty of oil over medium heat and fry the pestiños moving them so that they are made evenly, until they are golden brown.

6.Once well fried, drain the pestiños on kitchen paper and either pass them through a mixture of honey with a few tablespoons of water, heated over the fire, or if we prefer, sprinkled with sugar.