How to recycle old things
The 3 recycling extras. The decorative, the healthy and the supportive. As well as a commitment to the environment and sustainability, there are so many other good reasons to put time and, above all, effort into recycling.

IT'S ECO, IT'S LOGICAL
Share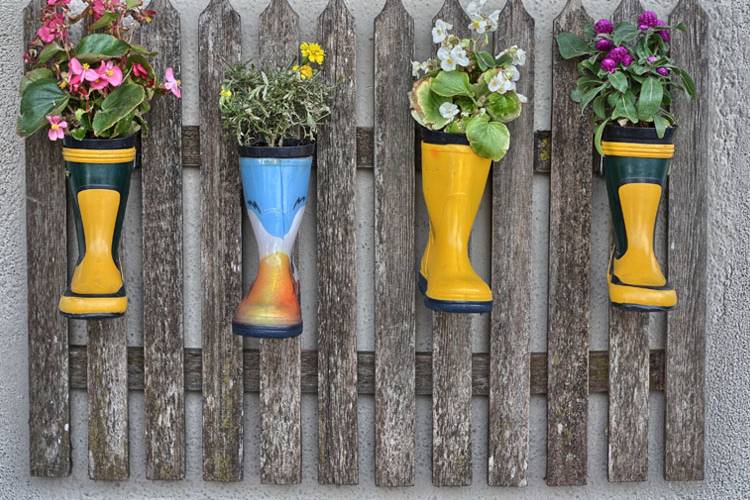 The first, and possibly most significant of these issaving. Recycling makes way for other things to be made, it clears the house ofthings that we don't need anymore, and helps us to work with others.


Creative recycling
Before you throw anything away, it is worth thinking about its possible uses; jars for keeping things in, using things for decoration, or as materials for school craft projects etc. It's not about holding onto things at home "just in case" there is a need for them, rather it's about keeping hold of things with a specific use in mind.


Clothing
A wardrobe change is a great opportunity for getting rid of clothes we don't wear, things that don't suit us, or damaged items. For example, these things can be used as cloths, or wool and linings could be used to clean shoes, slippers could be turned into clothing for our pets etc. As well as that, buttons and decorations could be used to customise other items, or with a bit of imagination, to give things a vintage touch.


Decoration
Combining the old with the new is all the rage. Hand-me-down furniture, Rococo-style paintings, 60s lamps etc. A dab hand at painting, a sand down or even just putting something in the right place can bring these objects back to life. As well as giving our homes a unique look, these things make great presents that will have a real personal touch.


Minimalism
Less is more. It's been proven that spaces with fewer items in them provide order, peace, and ultimately make us feel better. Accumulating things without giving them a specific purpose means we end up filling up our homes, taking up room and leaving less space (both physical and mental) for our day-to-day activities.


Documents
Paper is one of the things that people tend to hold onto. Bills, cards, brochures, magazines etc. all build up, because they don't take up much space to start with. But little by little, this stack turns into a pile of papers that we never look at, and are reluctant to put in the recycle bin. The same happens with books, although these also tend to carry sentimental value for us. The best thing to do is to choose the ones we like the most, or the ones we will actually go back to from time to time, and then give the rest away, or donate them to a library.


Technology
Mobile phones, small appliances, games consoles etc. With these items, we often replace them fairly quickly with the newest model, but sometimes we hold onto the old version just in case we need it in the future, which is rarely the case. There are often specific places, like collection points, where you can take these items for them to be broken down into recyclable parts.
Groceries
Just like with clothes, when it comes to food, it's important to store an amount that is proportional to the amount of storage we have. Even so, if we have fewer items, they will be more accessible and tidy, whilst at the same time we will be more likely to use them because they are right in front of our eyes; they won't expire or go out of fashion.


Supportive recycling
Giving our things a new life is to help others. With that premise in mind, it becomes much easier to get rid of "our rubbish" when we have a deep clean. Clothes are usually what we think about when we give things away to be used by others, but there are other things too: glasses, books, mobile phones, games etc. There are a huge number of foundations, NGOs and associations who specialise in different items. All you need to do is look online.