Ideas for decorating Christmas biscuits with children
Christmas is the best time to teach the little ones the secrets of the kitchen. Making biscuits with our children is easy. As well as having fun, they will learn basic conceps of making their own Christmas treats.

child care
Share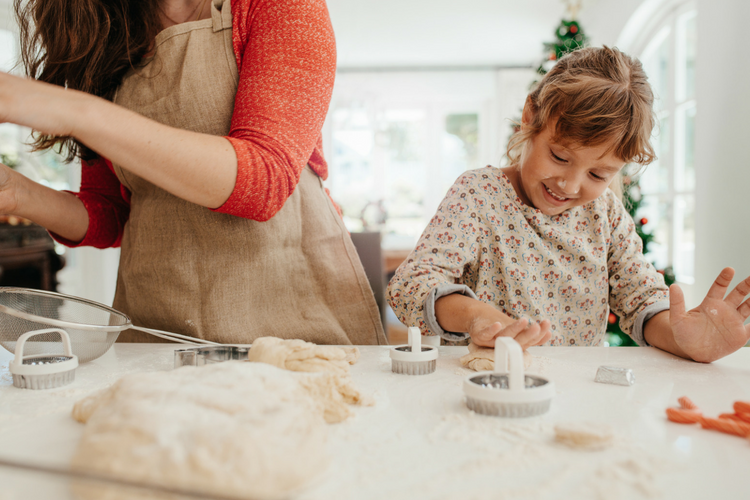 The Christmas holidays are one of the most exciting times for children, but they can be a real headache for parents, especially when it comes to planning activities to do together. A good plan for a family afternoon is to choose a Christmas recipe, go shopping for the ingredients, and make them together at home. Christmas shortbread or gingerbread biscuits are perfect for this time of year. They are easy and quick to make, and children love them.
Letting the children knead, fill, and decorate the biscuits to their liking will give them an extra ounce of confidence. To make the activity more rewarding, don't just focus on the cooking, it is important for children to find the ingredients in the supermarket, know which utensils to use, and learn that they must clean what they have used afterwards. In addition, when finished, they can wrap them in coloured paper and give them to friends and family as gifts.
The biscuit base is always the same, you can use shortbread or gingerbread. Once the dough is made, we need to shape them before we bake them. There are lots of types of moulds, from the classic round ones, to shaped ones (stars, Christmas trees, bells…). The important thing is to choose the shape and decorate them in an original way.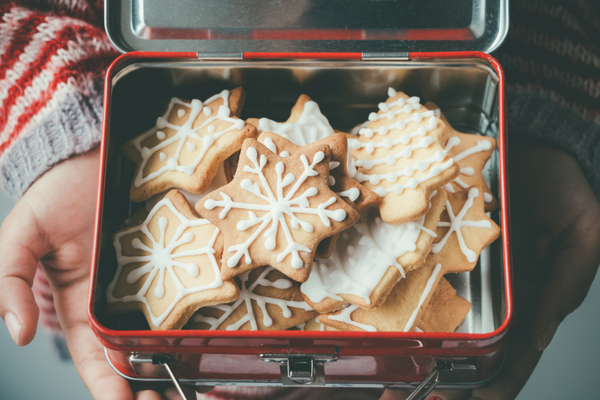 IDEAS FOR DECORATING BISCUITS
1. Snowy Christmas trees
We will use star shaped biscuits of different sizes. We will need to ice some of them fully and use the biggest at the bottom to build the tree, alternating between a normal biscuit and an iced one. We will finish the tree with a small biscuit placed vertically at the top.
2. Reindeers
With round biscuits, we will draw the reindeer antlers and eyes with melted chocolate. For the nose, we can use asmall piece of chocolate painted red.
3. Snowmen
For this recipe we will use chocolate biscuits filled with cream. We will open the biscuits and put a stick throughthe middle, joining the two biscuits together to make the head and body. Once together, we will dip them in white cooking chocolate. To make the face we can use chocolate drops or mini smarties.
4. Christmas stars
We will dip the star-shaped biscuits in melted chocolate and then sprinkle them with Hundreds and Thousands.
5. Hearts to hang up
We will put a small hole in the middle of the heart-shaped biscuits to thread a piece of red ribbon that we will use to hang them on the tree or somewhere else to decorate the house.
6. Biscuits with your name on
You can decorate the biscuits with all your family's names on. To do so, use coloured icing in a piping bag with a narrow nozzle and write your names on each biscuit. Mix the colours so that they contrast each other: red and white, blue and white, green and red…