Lamb: benefits and properties
Have you heard about the properties and benefits of eating lamb? Carry on reading and also find out about which are the best lamb cuts.


fresh food
Share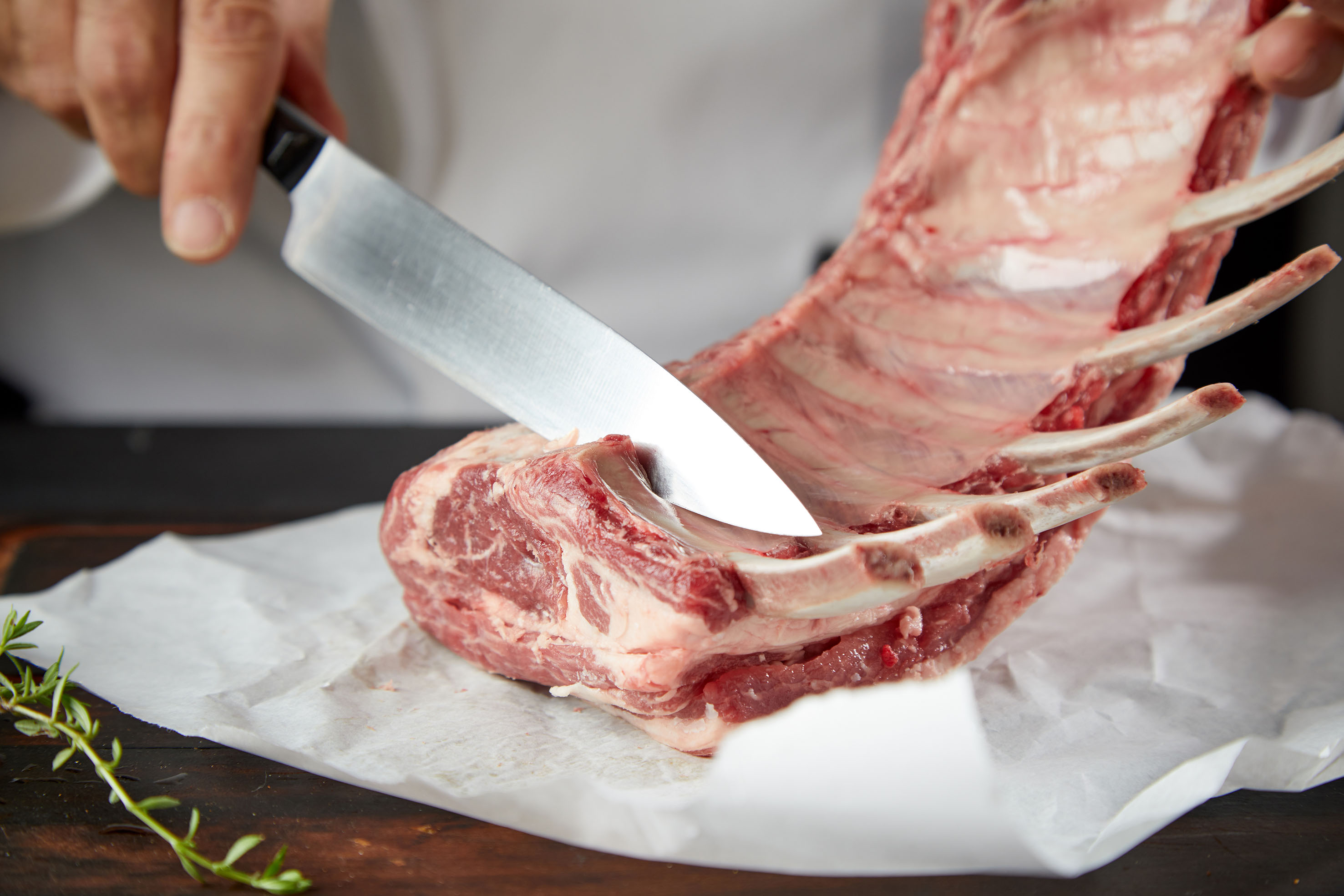 We commonly associate eating lamb with Christmas time, meals on special days or weekend barbecues. But lamb has many other culinary possibilities that we tend to make on a regular basis and, despite it being a meat that has been introduced into our gastronomy, we don't tend to use it as much as other cuisines do, such as Arabic cuisine, for example.

The first thing we should do is to learn how to distinguish between the different types of lamb that we find in the supermarket.

There are various types, depending on the age of the animal:
- Baby lamb, an animal that is 30 to 40 days old and which has not been weaned. The meat is considered to be soft and delicate and is highly valued.
- Spring lamb is an animal that has not yet been grazed, it tends to be less than 100 days old and its carcass weight is between 10 and 14 kg.
- The Ternasco is a breed that is native to Aragón and is approximately two or three months old.
- Another variety to keep in mind is the Easter lamb which, unlike the baby lamb or Ternasco, is fed on grass and concentrates and, because of this, is also known as grass-fed lamb. Its age ranges between four to six months and the carcass weight should not exceed 12 kg.
Benefits and properties of lamb

Lamb meat is a type of red meat with high nutritional value and it is an important part of a proper diet. The principal constituents of lamb are water, protein of high biological value and fat. The fat from this meat varies in amount depending on the age of the animal and the cut that is being eaten. As the animal's age increases, so does the amount of fat it contains. For example, cutlets are one of the fattiest cuts; the leg contains half the fat of these, similar in quantity to semi-fat veal.

Additionally, lamb is a source of minerals, notable among which are phosphorus and zinc, which help to maintain bones, and potassium, which contributes to the normal functioning of muscles. Furthermore, this meat is a source of vitamins, such as niacin and vitamins B6 and B12, which help to regulate the functions of the nervous system and to reduce tiredness and fatigue.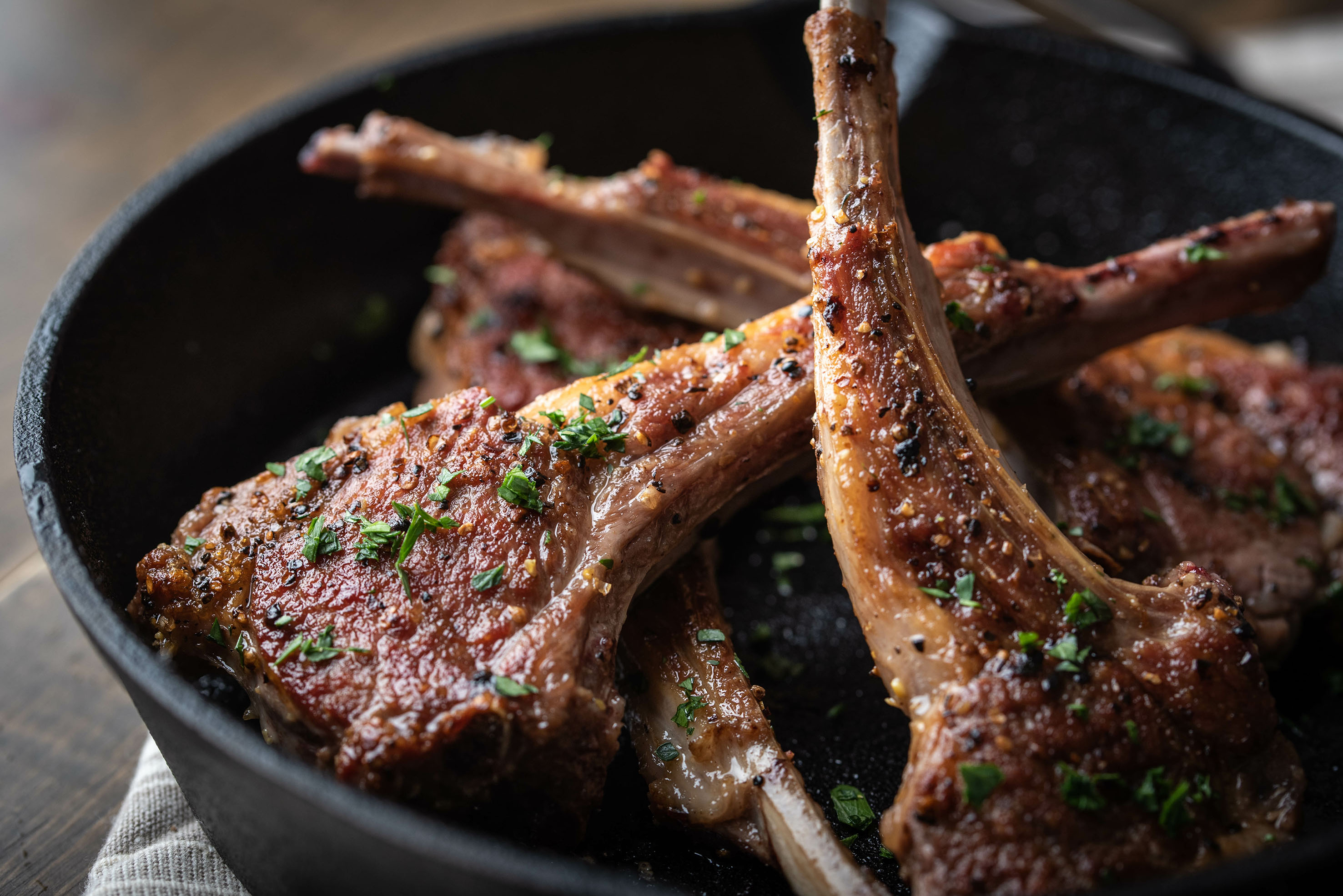 Parts of the lamb: which are the best cuts?
These are the classic cuts of lamb that have been with us forever. But today, these cuts have been adapted to consumer requirements as, being larger pieces, they are difficult to cook and to handle on a daily basis. For this reason, while respecting the more traditional cuts, we will see how you can make the most of them.
1. Rack. The rack is the lower part of the loin. It is the de-boned meat of the chops and it can also be prepared by roasting, frying or on a griddle.

2. Neck. Neck of lamb is the basis of some traditional stews, such as the caldereta or stuffed neck. But producers suggest two new cuts that they have called collares (rounds) and carillón (de-boned neck).
- Collares are slices of neck containing the bone. They are not very thickly cut and can be served whole of cut in half. They are ideal for grilling or for cooking on a griddle.
- Carrillón is the meat from a whole neck with the bones removed, opened like a book or a fan and scored with a knife. It is ready to cook on the barbecue or on a griddle.

3. Shoulder. These cuts are from the front legs. They are smaller than the legs, very tasty and juicy and have a greater proportion of fat, which makes this meat very tender. Excellent for roasting whole, although they can also be cut into pieces.
4. Leg. The new suggestions make this cut easier to eat and to cook by de-boning the leg.
- Leg steak. A very tender boneless cut which is easy to prepare on the grill, coated or for making sandwiches. Very popular in the Aragon area.
- Tournedos. A boneless circle of leg wrapped in the "caul fat, skin or gut" of the same animal. They are about 2-3 cm think and are ideal for stews.
- Medallions. An ideal cut for cooking on the griddle or coating in breadcrumbs and serving on a skewer.
5. Saddle. This is one of the most valued cuts. Whether whole and de-boned or cut into pieces, it is ideal for roasting and is sometimes an accompaniment to the leg.
6. Flap. This is the long part that goes from the neck to the leg along the underside of the lamb and which contains the boned area from the ribs. This is where the ribs come from, and these can be cooked whole on the barbecue, like pork ribs, or they can be roasted in the oven.