Look after your hair in Summer!
Hair is quite possibly the part of the body that comes off worst after the summer. The heat, humidity, salt water or chlorine from the pool damage our hair so much that by the end of the season, all we're left with is dry, dull hair. If we take care of our hair all year round, then in summer we must redouble our efforts, to ensure strong, healthy, beautiful hair.

health and beauty
Share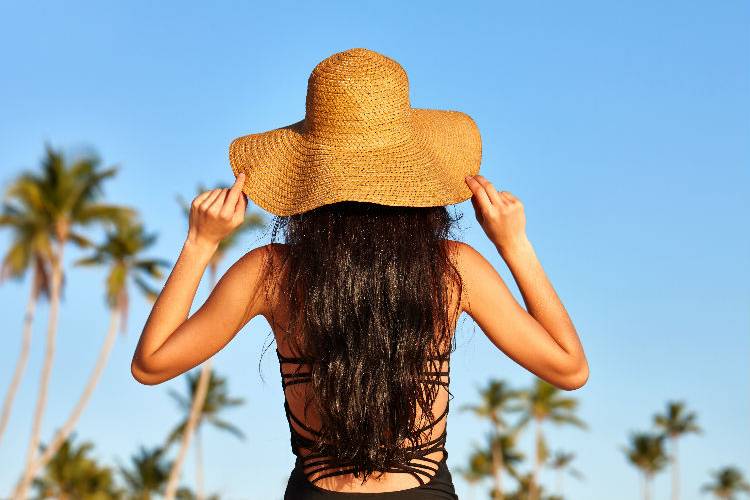 The hair is made up of up to 15% water. With high temperatures, water evaporates, so it is very important on the hottest summer days to compensate for that loss by moisturising it. The right amount of protection, and forsaking some of the things we usually do during the rest of the year will help us to make sure that when the summer is over, our hair will look just as good as it did before the holidays.
Moisturise
Moisture is the key. In summer, our hair needs extra water, so it is advisable to adapt the products we normally use to care for our hair at this time. The important thing is that they should contain keratin or panthenol, as these are highly moisturising ingredients. We can replace our usual conditioner with a daily mask that moisturises in depth and contributes more softness. In addition, once a week it is good to apply another, more intense mask. We can make our own natural mask based on avocado and banana, or coconut oil, at home.
Protect
Protect your hair just as you would your skin. Protection against UVA / UVB rays and other external agents is just as important as moisturising. Cover your hair whenever you can with hats, caps, scarves or turbans. If these accessories are not your thing, apply a sunscreen designed for the hair. There are sprays with sunscreen in the form of oil to protect the colour. We must always apply them before any exposure to the sun. When leaving the sea or the swimming pool, always shower to remove the remains of salt and chlorine.
Take advantage of this time of year to do without the hairdryer and let your hair dry naturally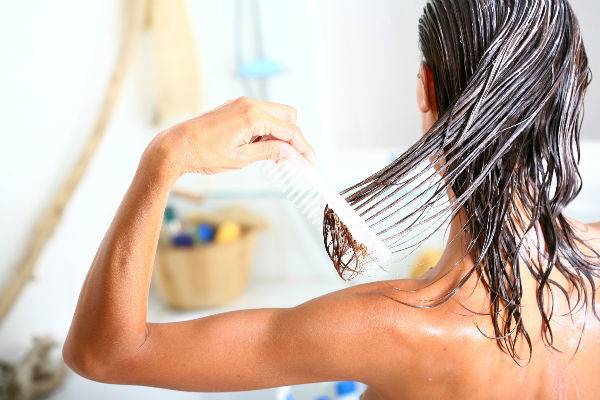 Avoid dyes
If you can avoid it, it is best not to dye your hair in the summer or just before the holidays, as exposure to the sun, the sea and the pool will quickly alter the colour. A visit to the hairdresser to trim the ends before the heat starts to wreak havoc will mean that when the season is over, the hair will be less damaged. In summer, gels, lacquers and mousse should also be avoided, as, when exposed to the sun, they can cause chemical reactions that can end up causing an irritation. If you use them regularly, remember to rinse your hair well after each wash. Take advantage of this time of year to do without the hairdryer and let your hair dry naturally. Nor should you over-use hair straighteners. If you need to use one, lower the temperature and intensity as much as you can.
Repair
And if after all this, we have not been able to prevent new hair from being damaged in summer, we must do what we can to repair it. Applying oils or serums onto the ends on dry or wet hair will provide additional moisture and shine, but if the hair has been badly treated, it is best to return to the hairdresser when the summer ends, to cut off the worst areas and even pamper it with a specific nutritional treatment for a complete recovery.