Tupperware recipes
Spring is about to arrive and temperatures begin to offer an opportunity to make excursions outdoors. A route through the mountains, where you can discover new places and breathe fresh air, a day at the beach, taking advantage of the mild days or, simply, a walk along the river or a visit to the park. Any plan is good for taking the picnic basket and eating surrounded by nature.




on today's menu
Share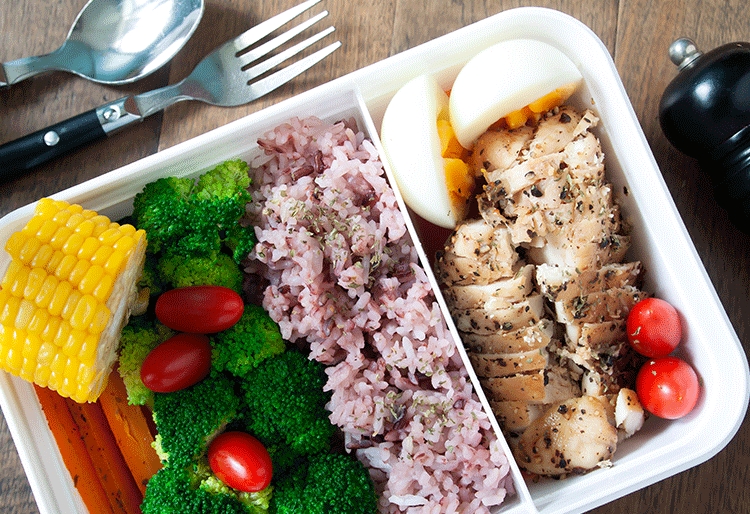 In a picnic, planning is key. Here the idea is to sharpen the wit, but not only for the main courses; breakfasts and snacks also have their place. The important thing is to avoid resorting to the usual sandwich or the lunch boxes elaborated with leftovers.
Organising and bringing our own food, made with natural products, making a conscious choice of food is undoubtedly more than enough reason to maintain a healthy diet and enjoy the company of the sun, friends and/or family.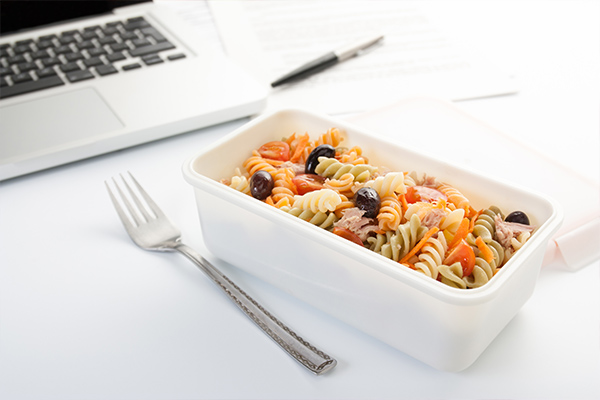 Healthy food in tupperware is it possible?
Even so, it is essential to assess some aspects so as not to give up in the face of haste and choose combinations which increase our caloric intake instead of establishing healthy eating patterns. Therefore, it is important to weigh some details which will make these picnic dishes more tasty.
Always choose seasonal foods. A good variety of vegetables offers colour, vitamins and fibre; both raw and cooked. To preserve their texture, it is useful to store sauces and dressings in separate containers to be used at the time; prioritising extra virgin olive oil and aromatic herbs. Vegetable salads, vegetable patties, quiches, salt pies, pasties, cheeses, nuts or gourmet sandwiches, represent some of the alternatives.
Ingredients such as boiled pasta, white rice, legumes, tortillas, croquettes are great options to include in the tupperware.
For dessert, some piece of fruit or, if we want something more special, opt for glasses of cream or yogurt, but only if you have a refrigerator.
Drink: in the case of carrying water, juices, soft drinks or wine, we must have a small refrigerator with plenty of ice to keep them cold. A thermos of tea or coffee always comes in handy.
Bags for rubbish: it's important not to leave our mark wherever we go and to take care of the environment. In addition to fulfilling their function, they can be used to collect some edible wild fruits.
The idea is to be able to enjoy a relaxed and stress-free moment in the natural environment, enjoying the food.
Next, we offer you a complete menu of those who do it without problems and which offer us a varied and balanced option. And remember, these tips can also help us if we take tupperware to the office.
EASY RECIPES TO TAKE IN TUPPERWARE


MUSHROOM AND WALNUT POTATOES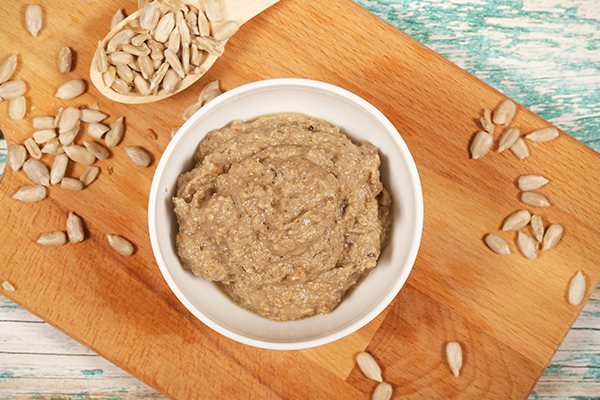 Ingredients (6 people)
- 500 g mushrooms
- 80 g onion
- 80 g peeled walnuts
- 20 ml olive oil
- 3 garlic cloves
- Salt and pepper
Preparation:
- Peel and cut the onion and garlic into thin slices. Heat the oil in a frying pan and brown the onion and garlic over a low heat for two minutes. Cut the mushrooms into slices and add to the pan. Keep the head at medium intensity until the mushrooms turn golden.
- Toast the nuts in the oven at 180º C for two minutes. In the glass of the blender crush the nuts with the onion, garlic and mushrooms. Mix well and salt. Serve chilled.
- To accompany with raw vegetables or breads.


POT OF AUBERGINE WITH TURMERIC AND CUMIN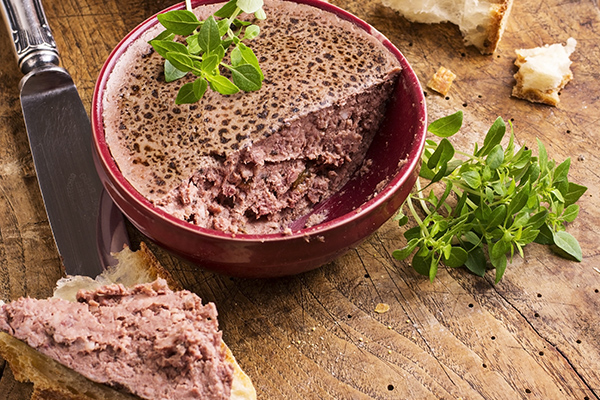 Ingredients (6 people)
- 240 g large aubergines
- 80 g purple (or sweet) onion
- 40 g natural yoghurt
- 5 g coriander or fresh parsley
- 2 g ground turmeric
- 1 tsp ground cumin
- 1 g spicy or sweet paprika
- 20 ml lemon or lime juice
- 20 ml extra virgin olive oil
- 1-2 cloves of Garlic
Preparation:
- Preheat the oven to 220º C and prepare a tray by covering it with aluminium foil, pouring over a little water. Wash the aubergines thoroughly and cut them in half lengthwise. Make some cuts and place them face down. Bake for about 45-50 minutes, or until very tender. Let cool and take out the meat.
- Chop the onion and garlic cloves very thinly. Heat a little olive oil in a pan and brown the onion with a pinch of salt for about 8 minutes, over a medium heat. Add the garlic and cook everything for a couple of minutes. Add the roast aubergine, stir well and crush with a spoon. Lightly sprinkle, add the turmeric and cumin and cook until almost all the vegetable water evaporates.
- Remove from the heat and let cool a little. Mix with the blender, add the yoghurt and make the mixture more or less creamy.
- Adjust the saltiness and transfer to a bowl. Serve with paprika, coriander or parsley, a few drops of lemon or lime juice and a splash of oil.


FRESH SALAD WITH MANGO, COUS-COUS AND MINT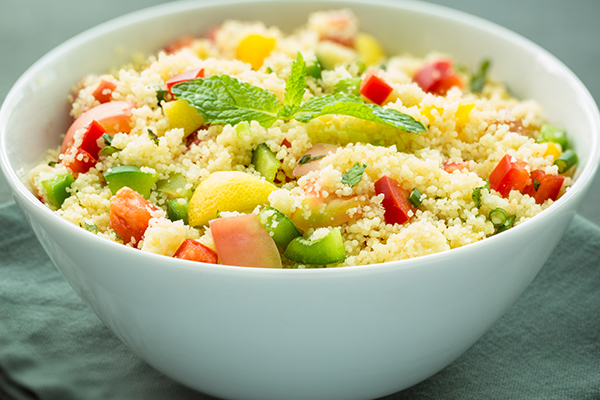 Ingredients (6 people)
- 200 g ripe mango
- 100 g cous cous semolina
- 80 g cucumber
- 60 g fresh parsley
- 20 g garlic stems
- 10 g mint,
- 50 ml lemon juice
- 40 ml extra virgin olive oil
- 8-10 radishes
- Salt and pepper
Preparation:
- First prepare the cous cous semolina, according to the packaging instructions. Once ready, let cool and reserve for later.
- Chop the garlic, cut the parsley and mint and mix all the ingredients in a bowl. Peel the half cucumber, remove the seeds and cut into smaller pieces.
- Next, peel and cut the mango and add to the salad. The same with the radishes, after washing and cleaning the tips. Add the cous cous and, to finish, garnish the salad with lemon juice, olive oil and salt and pepper to taste.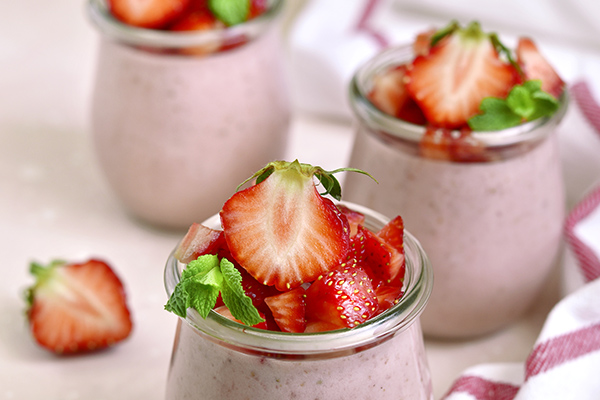 Ingredients (4 people)
- 500 g strawberries
- 500 g skimmed milk shake cheese
- 5 ml vanilla extract
- 2 g agar-agar (or 9 sheets of neutral gelatine)
Preparation:
- Wash the strawberries very well. Remove the tail and cut them. Mash until you have a puree without lumps of fruit.
- Add the fresh cheese after draining and mash a little more to mix well.
- Add the agar-agar to the mixture, heat in a saucepan over a low heat and stir without reaching boiling point. Place into small glasses and wait for it to cool a bit. Let it sit in the fridge for at least two hours.
- Decorate with some red strawberries or mint leaves.