Sustainable gifts that take care of the planet
Sustainable gifts force us to look after the environment. Don't miss out on these ideas that, when gifted, mean you are opting for responsible consumption.

IT'S ECO, IT'S LOGICAL
Share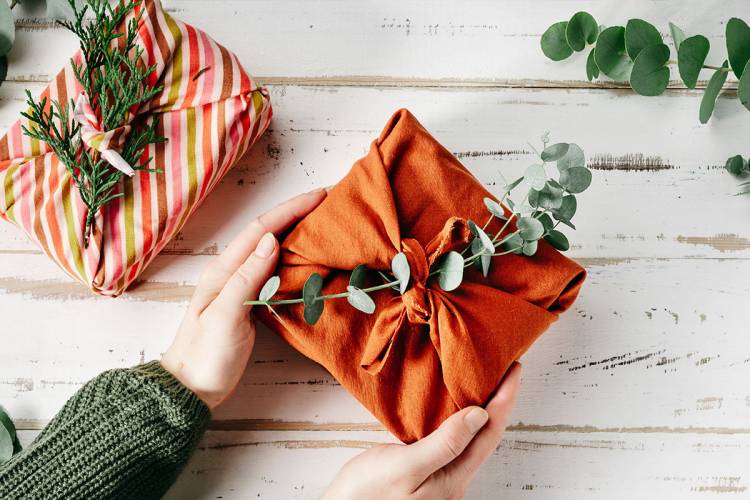 Christmas is a time of year which is characterised for sharing time with family and friends. Many take advantage of the festive season to exchange gifts. However, have you thought about the impact of these gifts on the environment?
Responsible consumption is one of the best ways we can try to minimise the consequences of climate change. Now we are fast approaching the time of year when exchanging gifts is an important part of tradition, we suggest giving environmentally-friendly gifts.
What is a sustainable gift?
A sustainable gift is an environmentally-friendly gift, which has been produced in fair conditions for people, which is created from recycled and recyclable materials and leaves a low environmental footprint. A responsible choice that commits to the wellbeing of the planet. This type of gift has been designed from the perspective of respect and protection of nature, in order to minimise our impact on it.
This would be the case when gifting an object, since a gift can also be an experience such as a balloon ride, theatre tickets or an activity in the mountains. But even in these cases, if you want to choose your gifts using criteria of sustainability, you can download the tickets on your mobile phone to avoid using paper and ink or, if possible, go on public transport to the chosen place.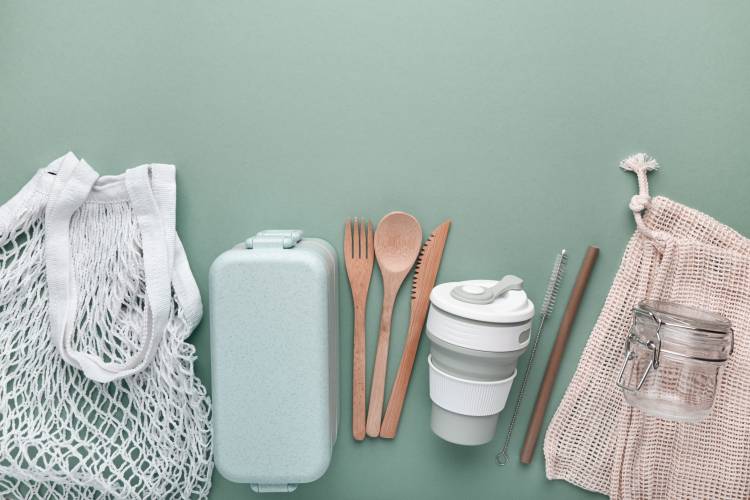 Eco gift ideas
Hand-crafted, recycled or non-polluting gifts are some of the options to bear in mind. If we choose this type of gift, we will also be helping to reduce the amount of waste we generate each day.
Recycled or second hand clothing can be a sustainable gift option that will contribute to minimising the world's textile waste and give a product a second life. That way, the environmental impact is reduced.
If you prefer to gift new clothing, you can check that the materials used to make it are sustainable, such as organic cotton, or that they don't use insecticides, pesticides or chemical fertilisers in production, favouring the natural cycles of the soil, and that no toxic substances are used in the spinning and production processes.
A reusable coffee cup or water bottle for the office. This way, we will avoid using single-use disposable cups, minimising the waste generated each day.
We can also take inspiration from nature, buying gifts like organic foods, creams or perfumes, natural and hand-crafted soap, a mini growing kit of aromatic plants so people can grow their own ingredients at home...In the case of cosmetics, there are organic, vegan and 100% natural products.
In terms of aftershave and perfume, there are also natural and organic versions, made from natural ingredients, with organic wheat alcohol, without stabilisers or colourants. Additionally, you can buy refillabes, so the original perfume container can be reused and therefore generate less waste.
We can also gift experiences which, with some creativity and imagination, can be the most eco-friendly gift: an evening walk or evening on the beach, a hiking trip, tickets to the cinema, theatre or planetarium, making our partner their favourite meal or a "time voucher" to spend with a loved one.
DID YOU KNOW THAT... We can also reduce the environmental footprint of gifts by changing the type of wrapping we use. If we use conventional wrapping paper, we will only be able to use it once, whereas by choosing another type of material like newspaper, magazines, fabrics...we will minimise our impact on the environment. While reusing the wrapping, we also avoid consuming so many natural resources as is the case with conventional wrapping paper.