6 steps to organising your house after the holidays
Tidying the house after returning from holiday may seem an uphill battle. Get your house in order with our tips and advice. Let's get started!

how to shop
Share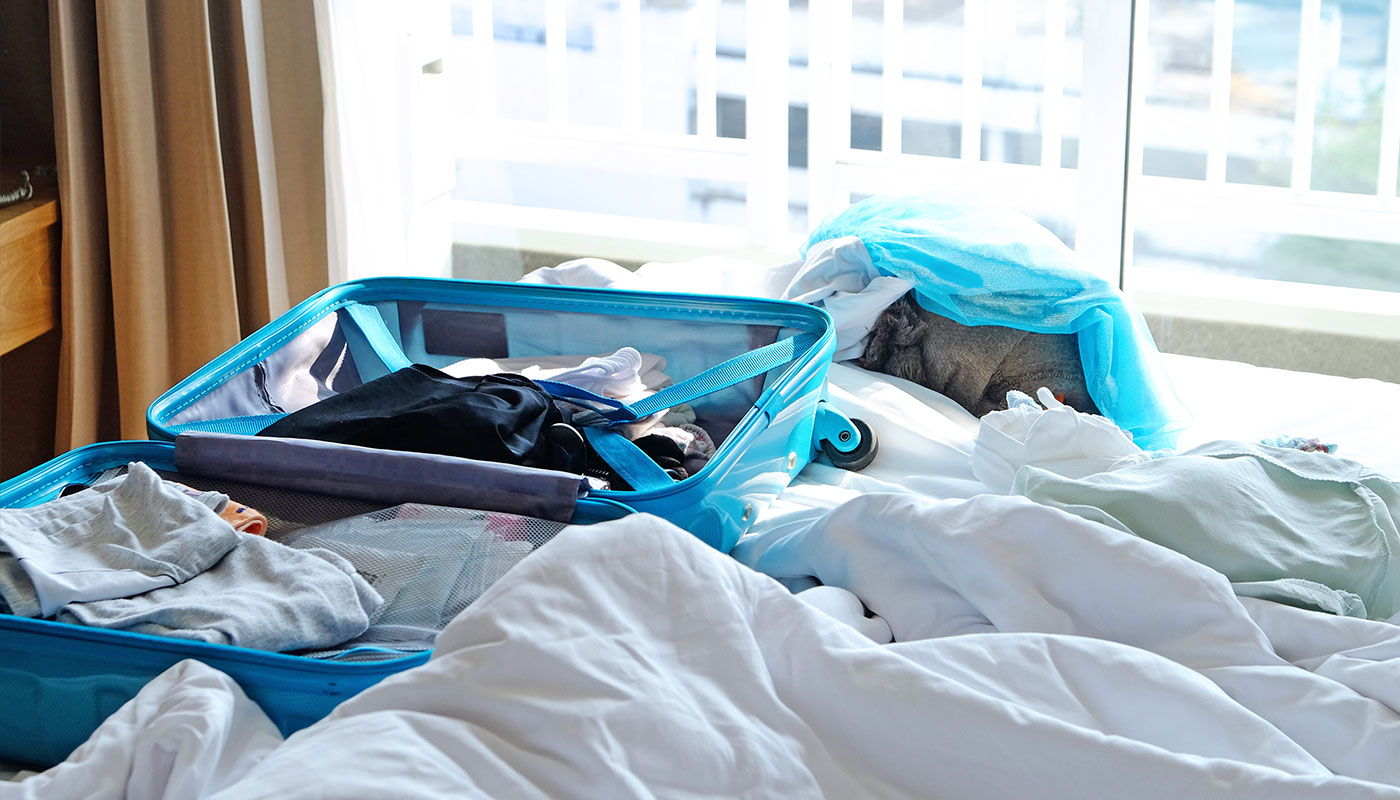 Often, the return home from your holiday isn't quite what you expected. Everyday tasks mean that some things don't get done, and you may have gone away without leaving the house as clean and tidy as you would have wanted to find it on your return.
Therefore, in order to organise things better on your return, its best to plan it out on paper. Mapping a route on a blank piece of paper will enable you to see the challenges more clearly as well as the time you want to set aside for this. By doing so, you will avoid stressing yourself out before you begin.
1. Suitcases. Unpack all the suitcases, don't put away or wash anything that you haven't worn all summer, put it to one side to give away. Once you have taken this first step, wash the rest of the clothes before putting them away. With this small action, you will remove some of the things that you have unwittingly accumulated over the years, and when you change from your summer to winter wardrobe it will be easier and much more manageable. Do the same with your shoes, both those that you have worn and the ones that are worn out and which you no longer want to use. Then clean the suitcases. Vacuum them inside and clean them with a cloth dampened with water and ammonia to remove any dirt residues. If you have used washable travel bags, put these through the washing machine before you store them away.
2. Wardrobes. Now is the time to give wardrobe interiors a good clean before you put the clothes back, once they have been washed and ironed. First, remove the dust with a microfiber cloth and a mixture of water and ammonia, or water and neutral soap for a deeper clean. Although there is still plenty of time before you will need coats and sweatshirts, this is a good time to check if you are missing anything in the wardrobe or if there are clothes that you can donate. Also check if you need coat hangers or more storage space.
3. Bedroom. Firstly, focus on the windows and the curtains, because even though the house has been closed up, they always gather a lot of dust. Make the most of the good weather at this time of year to clean the curtains. First, vacuum them well and, if the washing instructions allow it, put them in the washing machine following the manufacturer's instructions or those on the label. Then hang them up while they are still wet to prevent them from getting creased.
Also take advantage of this time to turn the mattresses over. This is the time to do battle with heat and perspiration. If you have a steam cleaner, use this to deep clean the mattress. But if you don't have one, you can sprinkle the mattress with bicarbonate of soda and spray with oxygenated water or white vinegar. Leave it to work for 45 minutes and spray with water again, then scrub the whole mattress with a clean sponge and vacuum the remaining bicarbonate.
4. Work area or study. Tidy up this area before returning to school or to the daily routine. Check all the documents, papers, books and leaflets you have and separate the ones that are still useful from those that are not. Do the same with the stationery. During the year we accumulate lots of things without meaning to. When you have moved everything, deep clean the area with a microfiber cloth and a general cleaner or a mixture of water and ammonia or vinegar for greater disinfection. Then put everything tidily on the shelves or in the cupboards.
5. Lounge. This is the ideal time to wash the summer print cushion covers, the lightweight summer bedspreads and throws. Everything should be machine washed before being stored away to make way for the autumn fabrics. If you leave a stain on something during the winter, it will be impossible to remove it next year. Storing home linens in a clean state will ensure their preservation.
6. Holiday items and/or accessories. We're talking about beach towels, parasols, beach chairs, beach/pool accessories, etc. Anything that you are not going to use in the coming weeks, the sooner you clean it and store it away the better. It will make the house feel tidier and give it that sense of order that you so desire.