Keep the fabrics in your home in perfect condition
We bring you some very simple tips that will save those delicate items. Take note of our guide about cleaning different types of textile fabrics.

TRIED AND TESTED
Share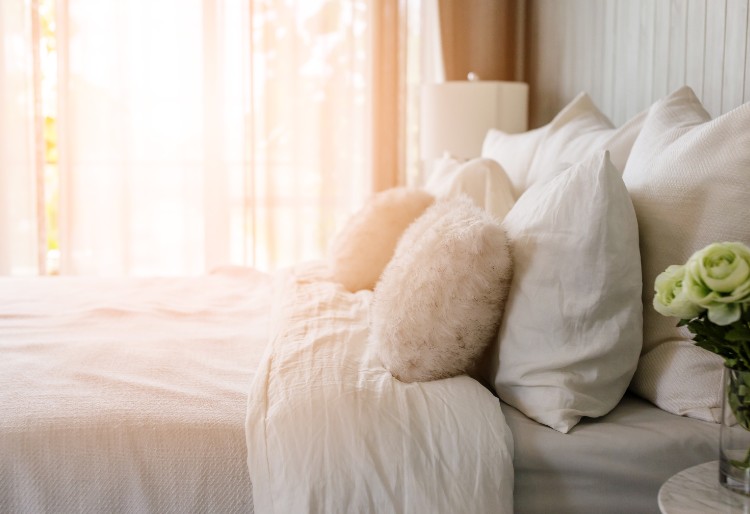 After spending 3 months in lockdown and with summer nearly over, we are bound to be thinking about how to clean, disinfect and maintain the different types of textiles we have in our homes, from the upholstery in the living room, to the rugs, decorative cushions or even the sofa.
Types of textile fabrics and how to clean them:
• Upholstery: the upholstery of chairs, armchairs and sofas are perhaps the most challenging to clean. They are items of furniture that we use every day, that we sit on to eat and are prone to stains and all types of scuff marks. In addition, the covers can't always be removed, which makes the job even more difficult. If they are removable, remove the cover and follow the instructions on the labels to machine wash the items. It is worth using delicate laundry detergent and the appropriate washing programme, without too much of a spin. We recommend closing the zips to they don't break in the wash.

If the fabric is not removable, the first thing we should do is vacuum the area in depth to remove any dirt residues. Then, we will clean the upholstery with an ammonia solution or, simply, with a mixture of water and ammonia in equal parts. Scrub the surface at the same time and leave it to dry.

If we need to remove a stain, it is worth doing so before it becomes encrusted and, as we have just explained, with water and ammonia.
• Curtains: if there is one place in the home where dust builds up and can hardly be seen, it is in the curtains that dress our windows. That's why we should wash them every so often. As a general rule, curtains can be washed in the washing machine, always in cold water and with a delicate laundry detergent. And the same with blinds. We can put them on a short cycle and with a gentle spin so they don't get too creased and, as soon as they have been washed, hang them up and leave them to air dry. That way, we won't have to iron them. If they are made of a material which is prone to creasing, we can iron them once they are dry with a bit of steam, placing the iron vertically.
• Rugs: if you still haven't cleaned the rugs since you removed them in spring, take note. They are not just another item of décor, they insulate us and protect us from the cold, but if we don't look after them properly they can become a focal point for dirt, dust mites and allergens. To clean them, it is best to vacuum them regularly with the brush on the vacuum slowly and constantly, so it can remove as much dust and dirt as possible. If, suddenly, we have a stain on the rug, we should act quickly, placing a piece of kitchen paper without scrubbing it to prevent it from spreading. Then we will use a specific product to remove it, trying it out beforehand in an area that isn't visible. If the rug needs a deep clean, it is best to vacuum it on both sides and sprinkle a mixture of bicarbonate of soda and coarse salt onto it. Leave it to work over night and vacuum it properly the next day.
• Cushions: the key is, whenever possible, to buy cushions with removable covers that are washing machine safe. To clean them perfectly, we should follow the manufacturer's instructions and always wash them on a delicate programme, with cold water, inside out and without fabric softener.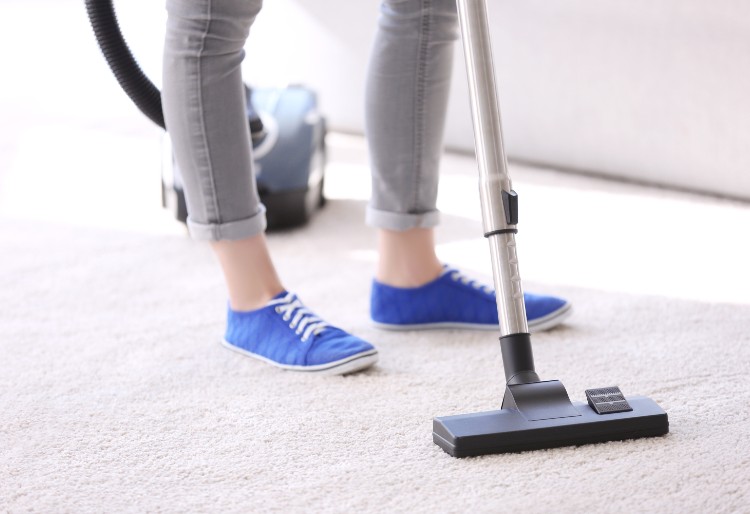 Homemade cleaning tips
- White vinegar: as well as being a good softener for towels and other textiles, it neutralises bad odours from upholstery and removes stains from faux leather.
- Bicarbonate of soda: it will help you to remove dirt from rugs and get rid of bad odours from any garment. It also gets rid of dust mites from mattresses, if you sprinkle it onto the mattress and leave it to work.
- Milk: to remove ink stains from fabrics, immerse the stain in lukewarm milk, or soak with a cloth and leave to work. Repeat if necessary.
- Talcum powder: sprinkle on fat stains, wait at least 24 hours, and brush it.
- Oxygenated water: get rid of blood stains on clothing (always in cold water). Diluted with 50% water, it can remove yellowish stains.