Gastronomy of Almería: typical dishes
We describe the typical dishes and gastronomic jewels of Almeria and the area of Cabo de Gata. Make the most of the 'Spanish Capital of Gastronomy 2019' and this coastal area with all its flavour.


TRAVELLING WITH TASTE
Share
John Dory, sole, octopus, redfish, grouper... the list of typical fish from the coast of Almeria is as impressive as the relationship between the beaches and coves that you should visit: Las Negras, Los Muertos, San Pedro, El Playazo, Roquetas...

A simple gastronomy, affordable and with excellent quality raw materials invites to enjoy the calm and informal atmosphere of this region. In addition to fried dishes and rice dishes based on fish or seafood, traditional tapas are a triumph at the table and in the bars from La Garrucha to Roquetas.


Fish and shellfish
Generally prepared grilled with olive oil or white wine and on a bed of coarse salt. Mullet, shrimp, monkfish, mackerel... There's something for everyone!


Stews
• Seafood stew: mackerel, emperor or monkfish, seasoned with almonds, garlic and bread.

• Gurullos with lobster: wheat flour dough balls sauteed with lobster, cuttlefish. You'll find these in the Roquetas area.

• Migas: flour or bread crumbs, served with fried green peppers and sardines, anchovies or cured meats.

• Cuajadera: prepared with cuttlefish (a mollusk similar to squid), potatoes, white wine, saffron and paprika and is a very filling stew, typical of the Garrucha area.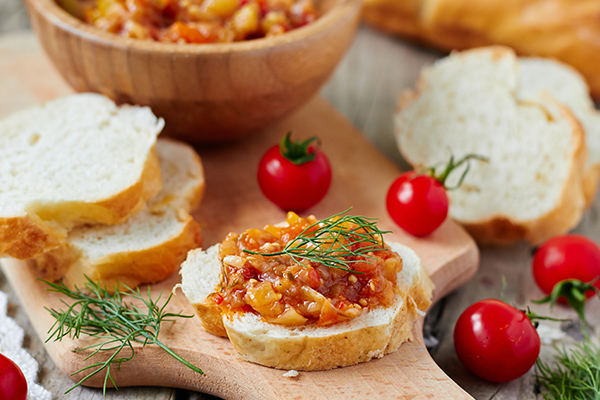 Tapas
• Tabernero or 'enfritá': a kind of ratatouille served on a slice of bread or on a small bun.

• Chérigan (Spanish for sheriff gun, nickname of the chef who popularised it): toasted bread with aioli or garlic mayonnaise, with serrano or cooked ham, tortilla, tuna or anchovies.

• Tortas de avío: a mini-pizza with topping of anchovies, tomato, onion, pepper, garlic, spices and salt. Very typical of the Vera area.