Artichoke stew recipe
Artichoke stew with pork ribs is a dish that will surprise you. Prepare a recipe full of flavour and contrasts. Shall we start cooking?

on today's menu
Share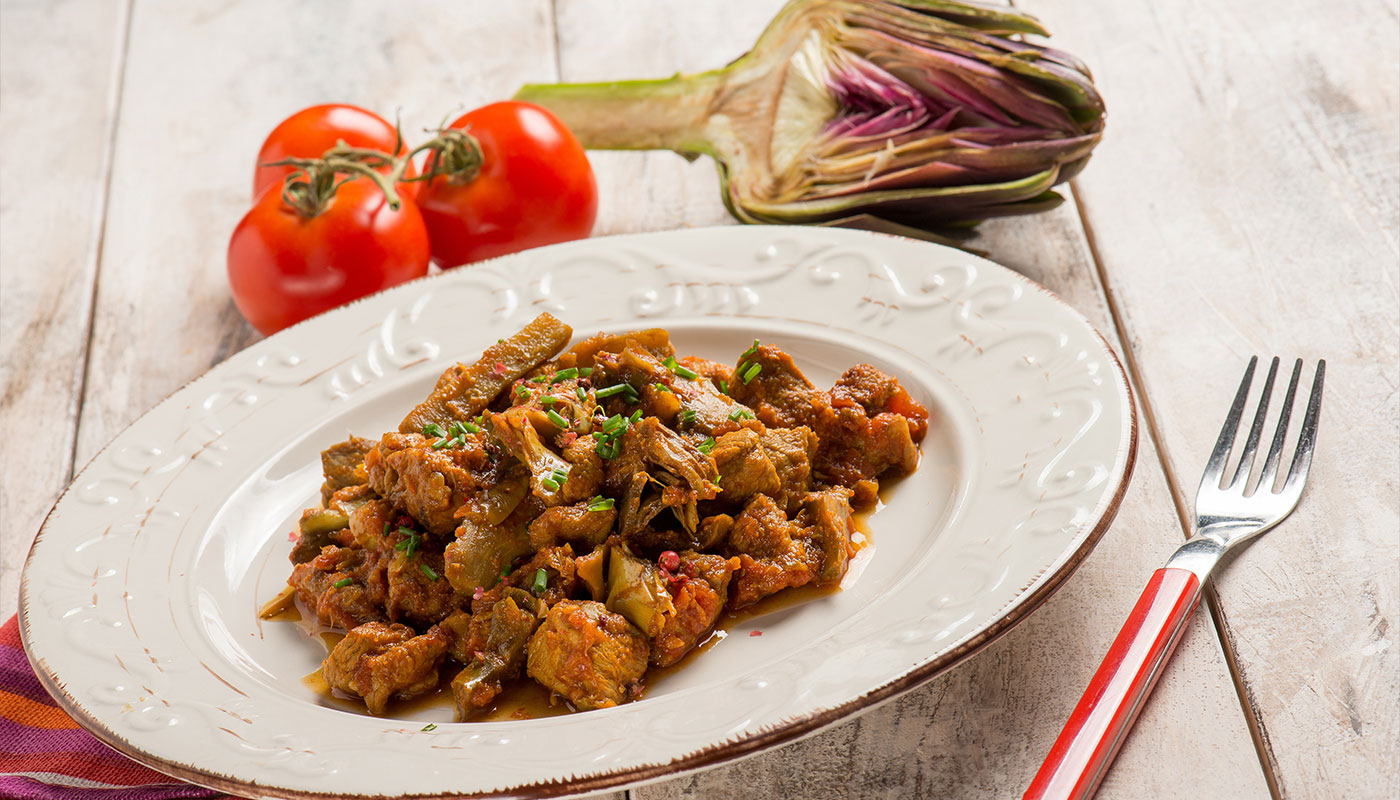 INGREDIENTS:
500 g cut pork ribs

4 artichokes

100 ml white wine
Flour
100 g chopped onion

100 g chopped red pepper

500 ml chicken or vegetable stock

30 g tomato passata
Extra virgin olive oil

1 clove garlic, chopped
Black pepper

Lemon
STEP BY STEP:
1. Peel the artichokes and split them in half. Leave them to rest in a bowl with lemon and water, that way they won't oxidise before you cook them!
2. Coat the ribs with flour and fry them in a frying pan with olive oil until they turn golden.
3. Use the same oil you have fried the ribs in to make a sauté with the onion, garlic, pepper and salt. Finally, add the tomato passata and cook for a few minutes with the vegetables.
4. Reduce the heat, add the artichokes to the sauté and fry lightly until they are well permeated. Later, add the ribs, season with salt and pepper, pour in the wine and leave to evaporate a little.
5. Add the stock to the pan and cook the stew on a medium heat for approximately 15 minutes. Be careful! Stir the mixture occasionally so it doesn't stick to the pan.
6. Serve and ....Enjoy!