Banana bread: Recipe
Banana bread is a very moist cake and is ideal for any occasion; also, depending on how you make it, it can be a healthy choice.

on today's menu
Share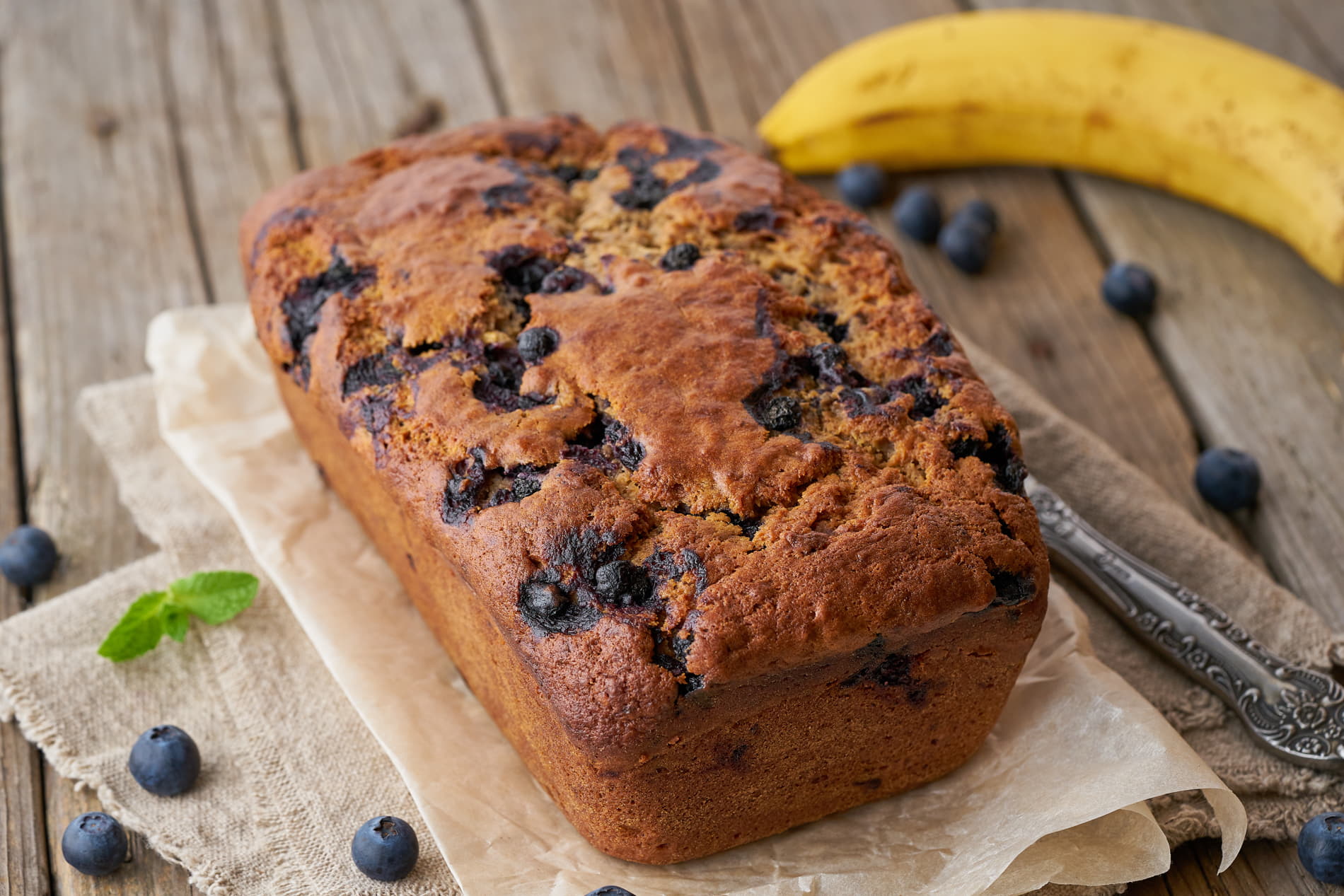 Banana bread is a classic recipe for all those who want to start immersing themselves in the world of baking. The softness of this sponge cake, together with the unmistakable flavour of the banana, makes it an irresistible dessert for any taste.
In fact, as well as being a very easy recipe to make, it is very healthy for us. Banana is a food very rich in potassium, and this means that it helps reduce blood pressure and provides energy to our brain. It is a perfect recipe for a hearty breakfast, which will also naturally provide us with the necessary carbohydrates to face the day, since the recipe is made up of foods free of saturated fat and sugar.
There are many different versions of banana bread, making it is so simple that it allows us to be creative every time we make it. We can add nuts, dark chocolate, berries, even peanut butter. In this case, we are showing you the healthiest version of banana bread, without sugar and, also, with the option of being suitable for vegans.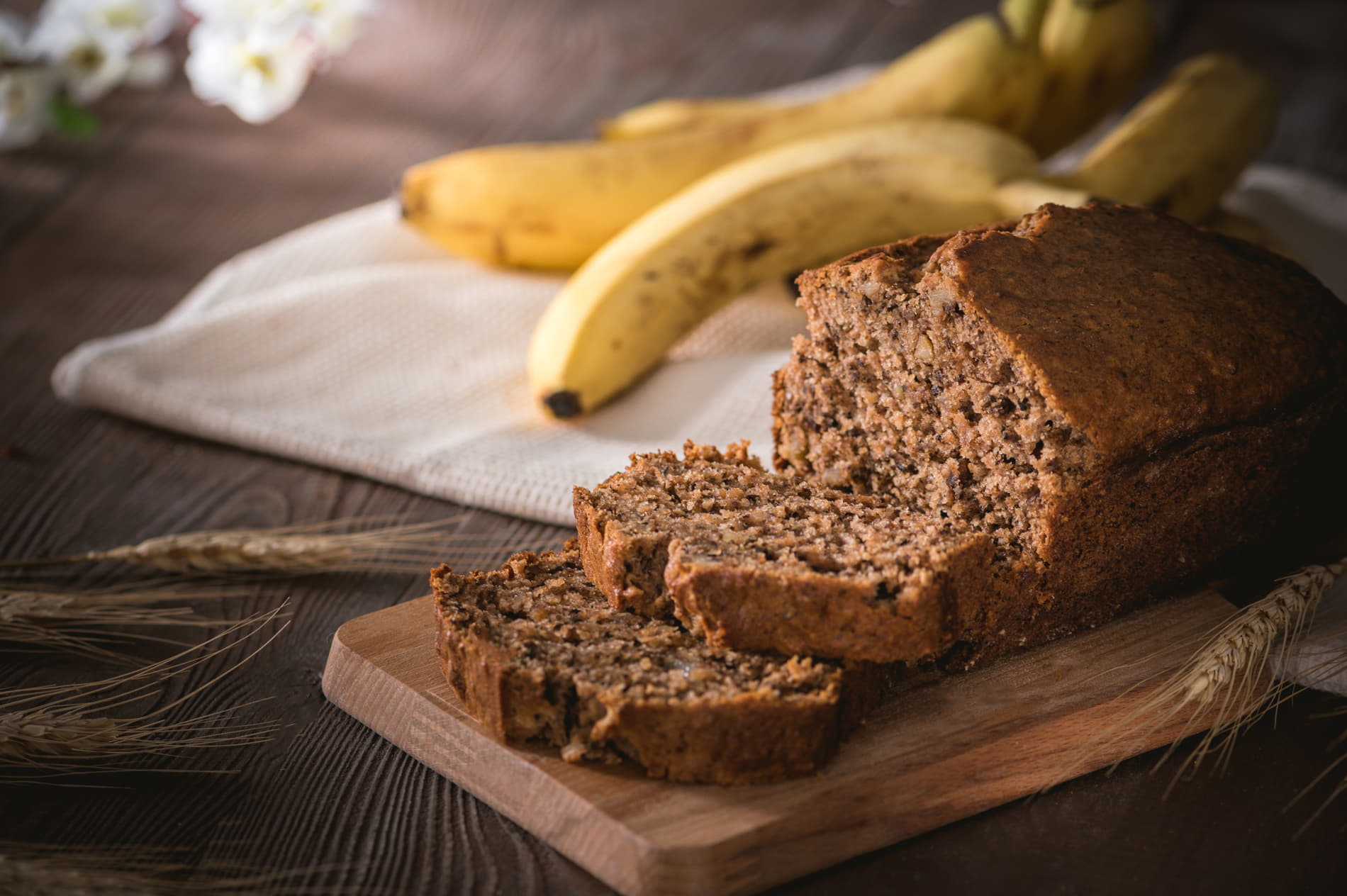 How to make healthy banana bread
Ingredients
4 tablespoons EVOO
170 g of dates crushed with wáter
2 eggs (leave them out if you want the recipe to be vegan)
2 large ripe bananas
60 ml of milk or plant drink
1 teaspoon of baking soda
1 pinch of salt
Ground cinnamon to taste
180 g of 100% wholegrain spelt flour
40 g of 85% dark chocolate (optional)
Step by step recipe
Preheat the oven to 170°C.
In a bowl, mix the oil with the date paste and add the eggs.
Mash the bananas until you get a puree like texture, add them to the bowl together with the rest of the ingredients and the milk and mix them until they are blended.
Then, add the baking soda, salt, cinnamon and flour and beat all the ingredients together until they are perfectly mixed. Once this is done, add the chocolate whilst breaking it into pieces.
Pour the batter into a mould and put it in the oven for about 1 hour. You can check that it is ready by pricking it with a knife and, if it comes out clean, it will be ready.
Now let it cool down and then we can enjoy the recipe.