Beef stew: recipe for winter
Beef stew is a typical recipe of our country's traditional cuisine. Easy, inexpensive and delicious. Don't miss our step by step guide.




on today's menu
Share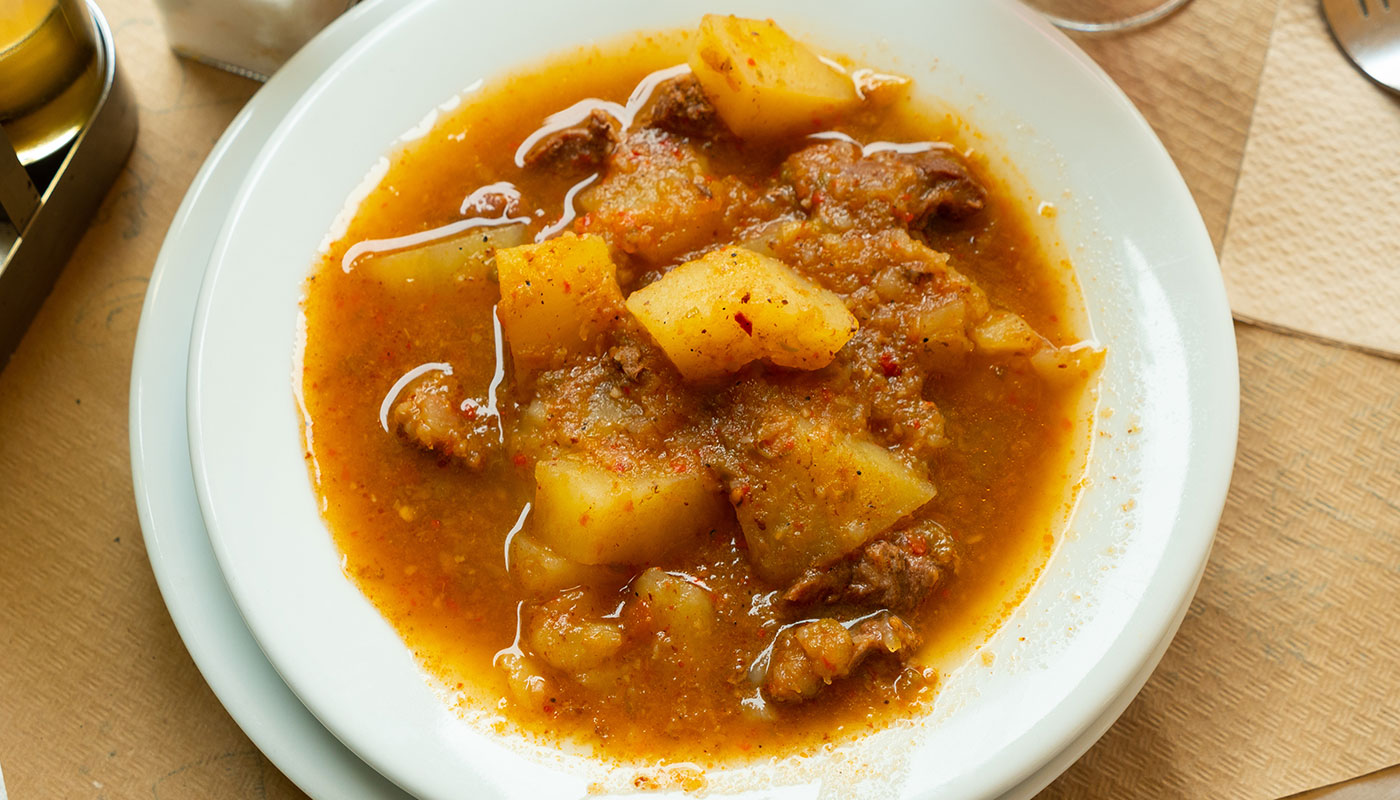 A classic recipe, easy and very complete, perfect for the cold. Discover how to make this dish step by step, using a quality product loaded with flavour. Try making this beef stew and you won't be able to resist dipping bread in its tasty sauce.
Beef stew
Ingredients:
600g diced beef
1 green pepper
1 red pepper
500cl vegetable stock
4 potatoes
4 ripe tomatoes
2 onions
40 cl extra virgin olive oil
Parsley
Black pepper
Oregano
1 tbsp sugar
2 garlic cloves
1 bay leaf


Method:
1. Season and brown the meat in a pot over a high heat to seal it well so it does not lose its juices during cooking.
2. While the meat is cooking, chop the onions, peppers and garlic.
3. Grate or finely chop the tomato, as preferred.
4. When the meat is golden brown, add the onion, peppers, sugar, bay and garlic. Stir well and fry gently.
5. When the vegetables are soft, add the tomato and sauté everything together until all the water in the tomato evaporates.
6. Once the vegetables are softened and the tomato has reduced, add the stock until all the ingredients are covered and leave to cook over a medium heat for 20 minutes.
7. While the meat is cooking, peel and chop the potatoes. Chop them part of the way through then use the knife to make the final break, so that the starch they release will thicken the broth.
8. Add the potatoes to the stew and let them cook for at least 30 minutes more.
9. Add black pepper and oregano to taste and add salt as required.
10. Once the potatoes are tender, the beef stew will be ready to enjoy!