Borreta: a recipe from Alicante
Borreta is a traditional recipe from Alicante, perfect for enjoying in these colder months. We teach you how to prepare it step by step. You're sure to love it!

on today's menu
Share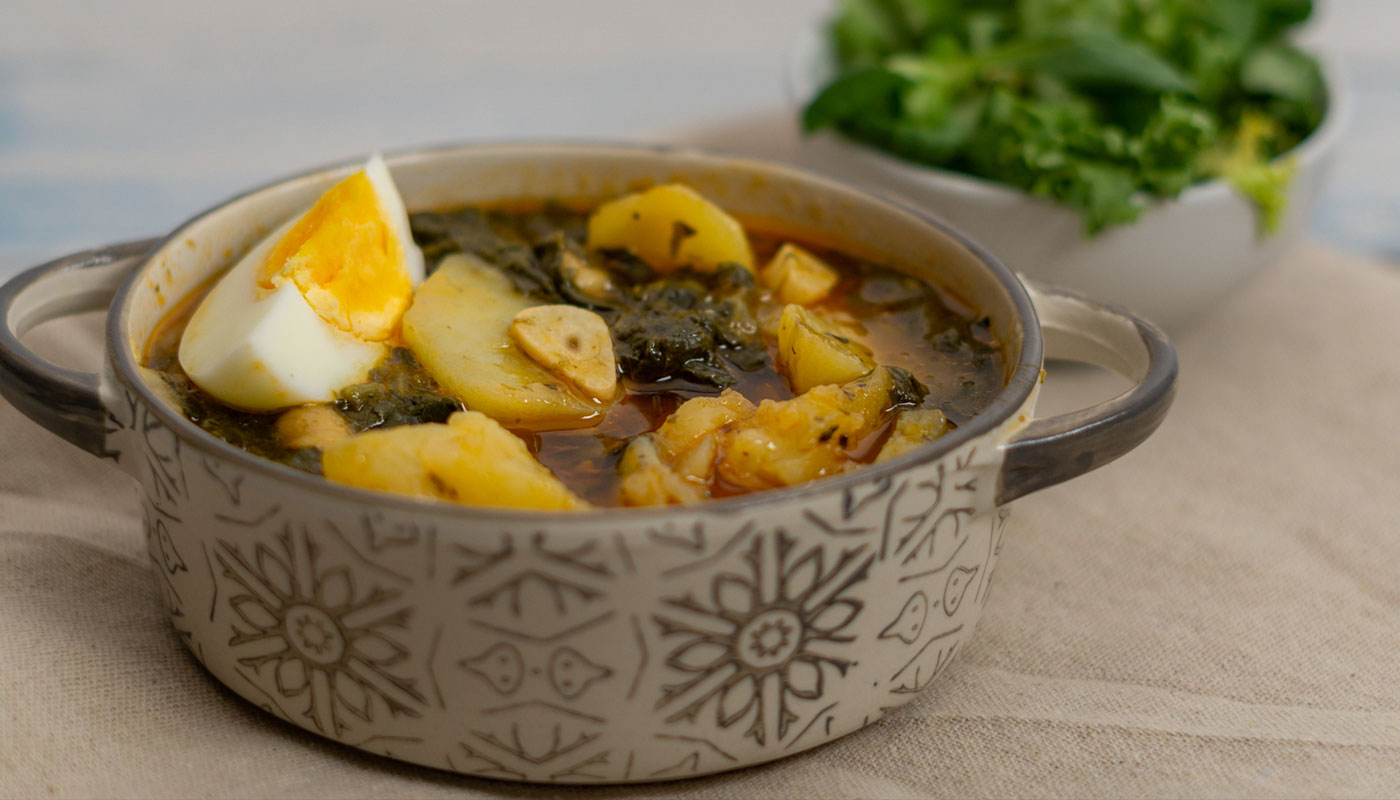 Potatoes, cod and spinach. These are some of the main ingredients of Borreta, a traditional recipe from the province of Alicante that is very appetising on cold days. Its has historic origins, since in ancient times this dish was prepared during Lent as a unique delicacy, providing energy without the need for meat.

Borreta from Alicante, also known as Alcoyan Borreta, is a simple, tasty and very economical stew that is very easy to prepare at home. It must be said that there are many versions of this dish: some add ñoras, a dried and not particularly spicy pepper, while others make it their own with the addition of tomato or paprika. To round off the stew, egg is usually added. Along with other Alicante recipes such as olleta, salsa pericana, or rice with beans and turnip, we are convinced that cod borreta is here to stay in your recipe book. Let's see how to make it.



Borreta Ingredients
To prepare our borreta, we will need the following ingredients:

-400 g salt cod (soaked to desalt it)
-3 potatoes
-1 onion
-1 garlic bulb
-2 ñoras
-½ kilo of spinach
-1 l water
-4 eggs
-extra virgin olive oil
-salt
Step by step instructions for making Borreta alicantina
To make the borreta recipe , put a litre of water to heat in a large pan, to which we will then add the vast majority of the ingredients. Peel the potatoes and add them to the water; and do the same with the onion, after dividing into two halves. Peel the cloves of garlic, cut the cod into pieces (having desalted it beforehand for 24 hours) and clean the ñoras (removing stems and seeds). Add to the saucepan and season.

Afterwards, bring to the boil and add a splash of oil. Cook over medium heat for about 30 minutes without covering. Lastly, crack the eggs into the pan. Season and cover until the eggs are set.

And there you have your Alicante Borreta! As you can see, it is not a challenging recipe, representing a relatively easy to prepare stew that is perfect for those cold days when we do not have too much time. Rich, nutritious and simple, long live the Borreta Alcoyana!