Broccoli soup: a light recipe
Broccoli soup is a perfect dish toenjoy in the winter months and throughout the year it is a tasty and lightoption. We bring you the recipe!




on today's menu
Share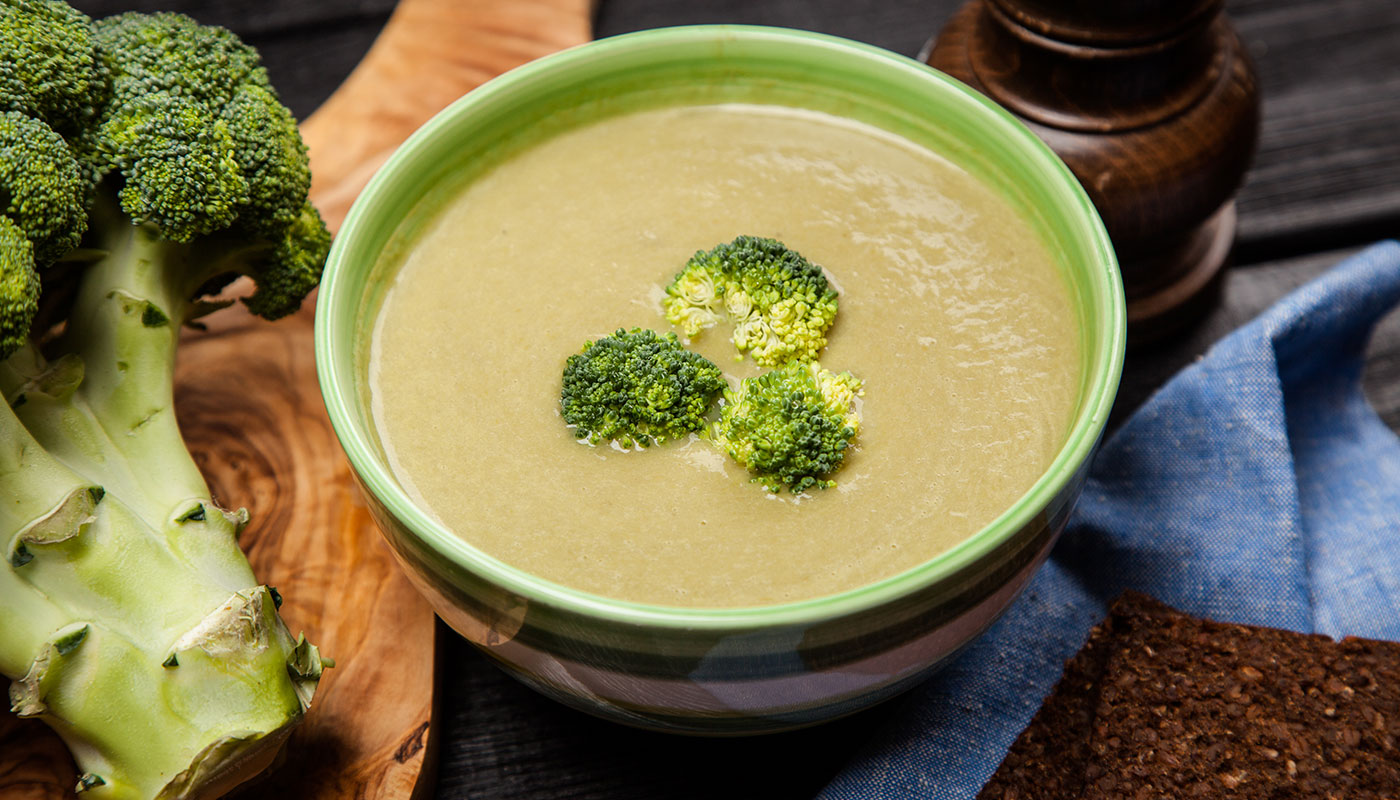 Take advantage of the fact that now is the perfect time of year for broccoli and cauliflower to produce an authentic seasonal vegetarian menu this winter. Two very different recipes, with few ingredients and very easy to prepare: first, a smooth soup to start with something hot and, second, a warm salad with delicious brown rice.
Ingredients:
1 broccoli
1 wedge of mature Gouda cheese (approx. 250g)
1 litre vegetable stock
1 carton of cream for cooking
Salt
Black pepper
Small cubes of serrano ham


Preparation:
1. Clean the broccoli and chop into small bouquets
2. Do not discard the stem: chop it into slices and sauté it with oil, soy and sugar to use it to make a garnish
3. Dice the piece of cheese and set to one side
4. Put the stock in a pan to boil and add the cream, cover and bring to a boil
5. Add the broccoli and cheese to the pan and add salt and pepper
6. Cook for 15 minutes
7. Once that time has passed, check that the broccoli bouquets are tender and remove from the heat
8. Blend with a hand mixer or food processor
9. If the soup appears too thick, lighten it by adding a splash of milk
10. Once it is ready, ladle into bowls and add some small cubes of ham and pieces of broccoli stem
11. This soup goes well with a warm cauliflower and almond salad
12. Enjoy!!!