Cheese…That's what we do
Whether it is from cow's milk, sheep's milk, whether it is made with rosemary or with oil…there are more than 2,000 different types of cheese in the world. Each has its own uniqueness that sets it apart from the rest. Let's get to know this delicious product a little better.

fresh food
4 September 2017
Share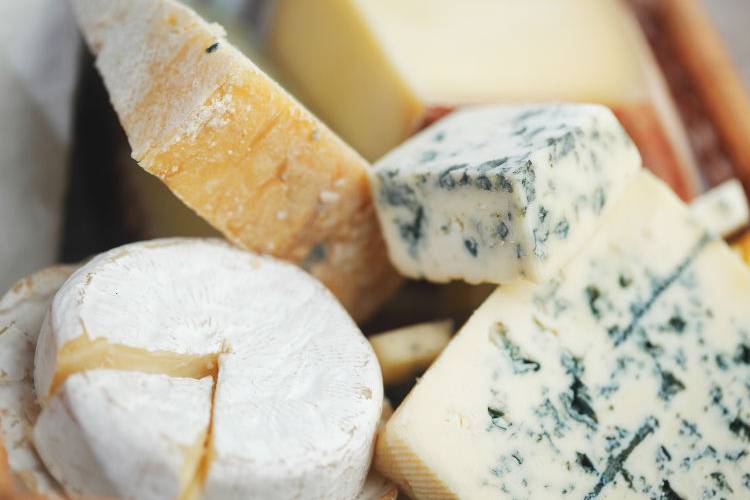 Cheese is one of the pillars of the Mediterranean diet. According to the United Nations, more than 18 million tons of cheese are produced each and every year. And guess what continent has the oldest traditions and the greatest variety of cheeses? Europe. In an effort to protect and enable the development of craft cheeses, the European Union has established geographic quality indicators: Protected Designation of Origin (P.D.O.), as well as the Protected Geographical Indication (P.G.I.).
Nutritional Attributes
Cheese has many of the same nutritional characteristics as milk, although cheese tends to contain more saturated fat. That means that those who suffer from cardio-vascular problems should consume it in moderation. Because of the fact that it has less lactose, it helps to improve our digestion. In addition, cheese is high in calcium and supplies us with vitamins A, D, B12 and B2.
A Country with the Designation of Origin
In Spain, more than 400,000 tons of cheese are produced each year. Most of it comes from sheep, goats or cows. It is one of the products that is enjoyed the most in our cuisine. And because of that, among our 150 varieties of cheese, 32 of them have been designated Protected Designation of Origin (P.D.O.) types of cheese. The climate and the mountainous geography within our country are among the most important reasons why we are able to make so many different kinds of cheeses.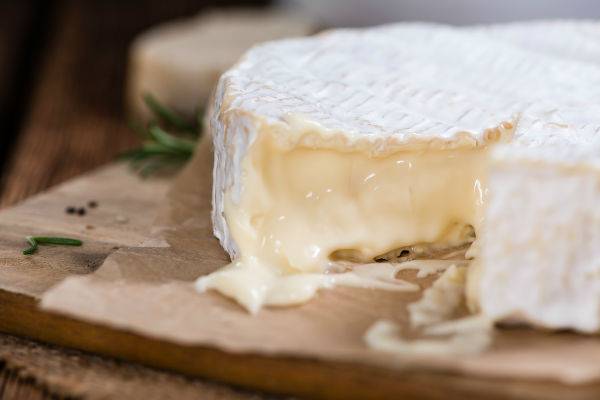 Almost all of the autonomous regions within Spain have their own P.D.O. cheeses. Some of the best known include:
• Manchego: from the Castilla-La Mancha region. It is made exclusively from the milk of Manchego sheep. Excellent for pairing with wine from the same region.
• Torta del Casar: this cheese comes from the Extramadura region and it comes from raw sheep cheese. It has a particularly creamy texture.
• Tetilla: is made in Galicia. It is perfect for savoury aperitifs, snacks or canapés. It has a unique shape.
• Cabrales: this is a blue cheese made from raw cow's milk, or better said, from a mixture of two or three different kinds of milk: from cows, goats and/or sheep. It comes from the Asturias region.
• Idiazábal: is made exclusively from the milk of Latzxa and Carranza sheep. It comes from the Basque Country and Navarra, it is a relatively fatty and strong cheese.
• Mahón: can be found on the island of Menorca. It is made with cow's milk. It pairs perfectly with a young red wine.
• Tronchón: this cheese has its origins in the Aragon, in the province of Homónima. is known for its unique shape: it looks like an egg with a volcano on both sides; and it has a typical drawing of a flower on the crust.
• De 'Cassoleta': this particular cheese does not have a protected designation. It is a soft cheese made from cow, sheep or goat's milk. People love it. It got its name because of its volcano-like shape, which it gets from the mould used to manufacture it. It is from the Valencia region.
International Flavour
When Italians cook, cheese is considered to be part of their national heritage. It is one of the most important countries in the world for exporters, manufacturers and consumers of cheese. And you can assume that among all of the different types of cheese available, Italy is also home to the most widely eaten cheese in the world: mozzarella. That having been said, parmesan and provolone are also high on the list of more than 450 international cheeses Italy produces.
When it comes to cheese, the French do not play second fiddle. You could try a different type of French cheese every day of the year, since the French are renown for having some 400 varieties. One of the most famous is Roquefort, which is made from goat's milk. Among the incredible variety of French cheeses, Camembert and Brie are probably some of the most well-known.
Cheese also plays a very important role in Swiss cuisine. The country is home to approximately 400 types of cheese. Emmental, Gruyere and Maasdam tend to stand out as some of the most famous varieties.
The Greeks consider cheese to be an absolute necessity in their everyday diets. Of the 27.3 kg of cheese that the average Greek person consumes each year, 40% of it is feta. Feta is a "skinless", white cheese that is made from goat's and sheep's milk, and it is cured in brine.