Chocolate Mousse Cake
The chocolate mousse cake is a delicious dessert, ideal for surprising your guests. Enjoy this dessert that melts in your mouth.

on today's menu
Share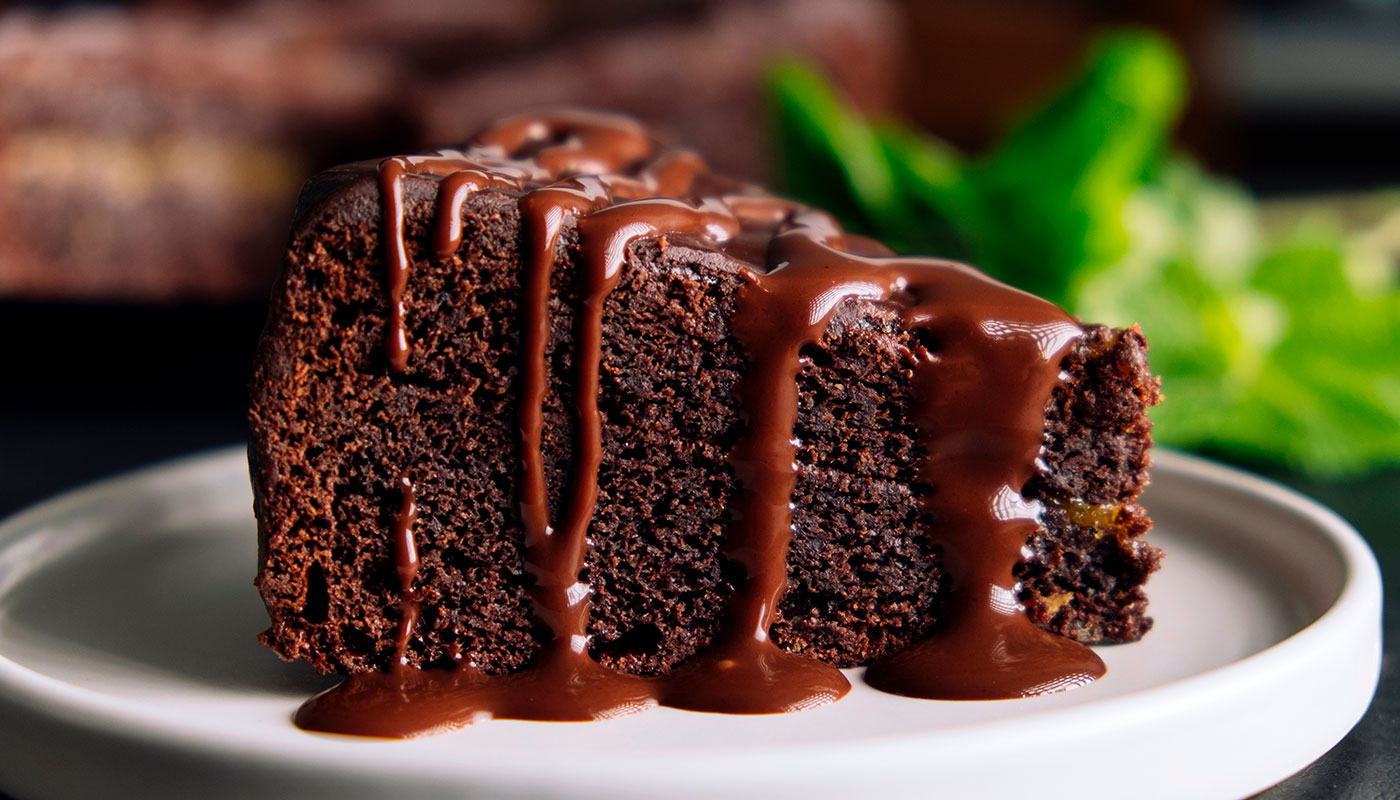 Chocolate is one of those foods that almost everybody enjoys. Rich in antioxidants and a multitude of interesting properties, there are many ways to enjoy it in an endless number of recipes. Today we bring you one more to add to the collection - a recipe that is as easy as it is effective: chocolate mousse cake.

The chocolate mousse cake is a perfect dish for any occasion. Despite its rather rich appearance, it actually has a very gentle flavour, making it a hit with adults and children alike. And it will not only tempt cocoa lovers, but is a true crowd-pleaser, offering great versatility to be accompanied by fruit (such as raspberries), cream or sprinkles, whether chocolate or multi-coloured. It is a dessert that is will always appeal.

One of the easiest ways to make this recipe is to prepare it with a food processor. Let's see how to make chocolate mousse cake in the Thermomix.

Ingredients of the chocolate mousse cake

If we want to prepare a delicious chocolate mousse cake in a Thermomix, we will need the following ingredients, which are very simple to find in any supermarket:

- 25 g sugar
- 100 g cooking chocolate in pieces
- 50 g cream (with a minimum of 30% fat)
- 2 egg yolks
- 2 egg whites
- salt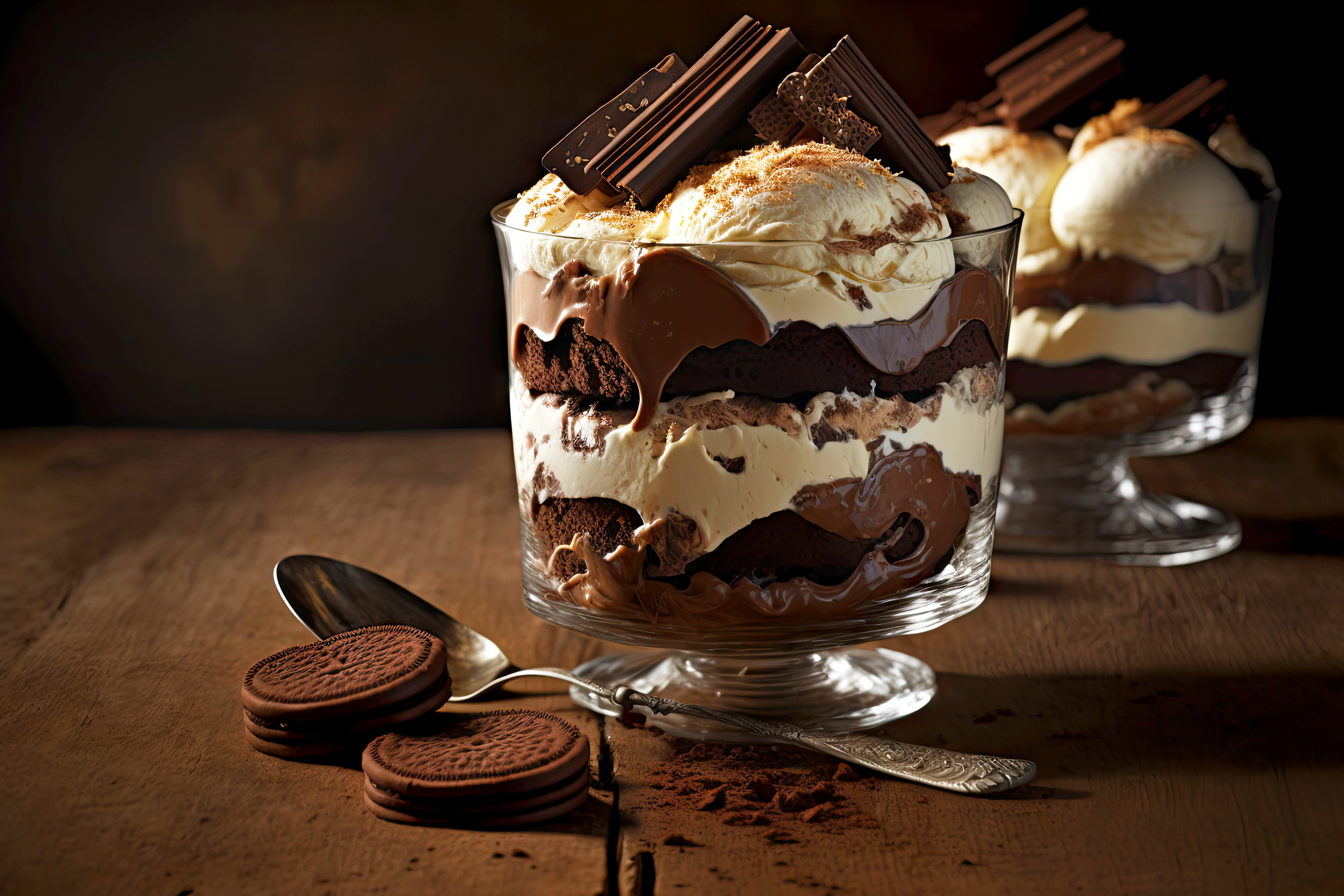 How to prepare Chocolate Mousse Cake
Once we have the ingredients for the chocolate mousse ready, we can get on with its preparation. Of course, it should be borne in mind that we will need time for the mousse to set in the fridge. This means that it is not a dessert that we can prepare at the last moment, and it may even be a good option to do it the night before, to ensure the perfect consistency. But, without further ado, let's see how to make our chocolate mousse cake in the Thermomix.

The first thing to do is pulverise the sugar in the Thermomix. For this, process it for 10 seconds at speed 10. Next, add the chocolate (broken into large pieces) for 10 seconds at speed 7, and then the cream. Melt for 3 minutes and 40 seconds at a temperature of 50 ºC and at speed 3. Once everything is melted, all that remains is to add the yolks and mix them for 15 seconds at speed 4. Lastly, pour everything into a container and set to one side.

To whisk up the whites, first wash the bowl of the Thermomix well with soap and water. One trick to make sure we've removed every last bit of chocolate is to pour in water with a splash of vinegar. In any case, and to continue with the recipe, add the whites with a pinch of salt and whisk them for 3 minutes at speed 3.5.

Next, add the whites to the melted chocolate that we kept to one side and mix them with folding movements. Once you have a uniform mixture, distribute the chocolate mousse between individual containers, and refrigerate for a minimum of 3-4 hours before serving them. Et voila! It can be adorned with a walnut or with chocolate sprinkles. Enjoy!

This is not the only way to prepare a good chocolate mousse cake recipe. We can also make a chocolate mousse cake and delicious biscuits without a food processor. A biscuit base is sure to please lovers of this kind of dessert. To make this recipe we will need the following ingredients:

- 100g broken biscuits
- 55 g butter
- 280 g chocolate
- 400 g of whipping cream (also, as before, with a minimum of 30% fat)

To make the chocolate mousse cake and biscuits, we will start by preparing the biscuit base. To do this, mix 100 g of broken biscuits with 55 g of melted and cooled butter. Grease an 18 cm removable mould and cover the base with this biscuit and butter mixture evenly. Refrigerate.

Melt the chocolate in the microwave in bursts of about 30 seconds until it is perfect. Keep to one side to allow it to temper. At this point, all we are lacking is the whipped cream. Put 400 g of cold cream in a bowl and whisk at a medium speed. How do we know when the whipped cream is ready? The moment the whisk leaves a mark but the mixture is not too firm.

Next, we'll mix it all together. Add the melted chocolate to the cream and integrate everything by making folding movements. Once it is made, we will pour the mousse over the mould with the biscuit base. Smooth the surface of the cake with a spatula and leave it in the fridge for about 4 hours to set. Afterwards, we can turn it out and decorate it to taste.

Two ways to prepare an excellent chocolate mousse cake but one certainty: in both cases it will be delicious.