Crispy chickpeas
If you are looking for how to replace ultraprocessed snacks, we recommend this delicious and healthy snack: roasted chickpeas. Discover them!

on today's menu
2 March 2020
Share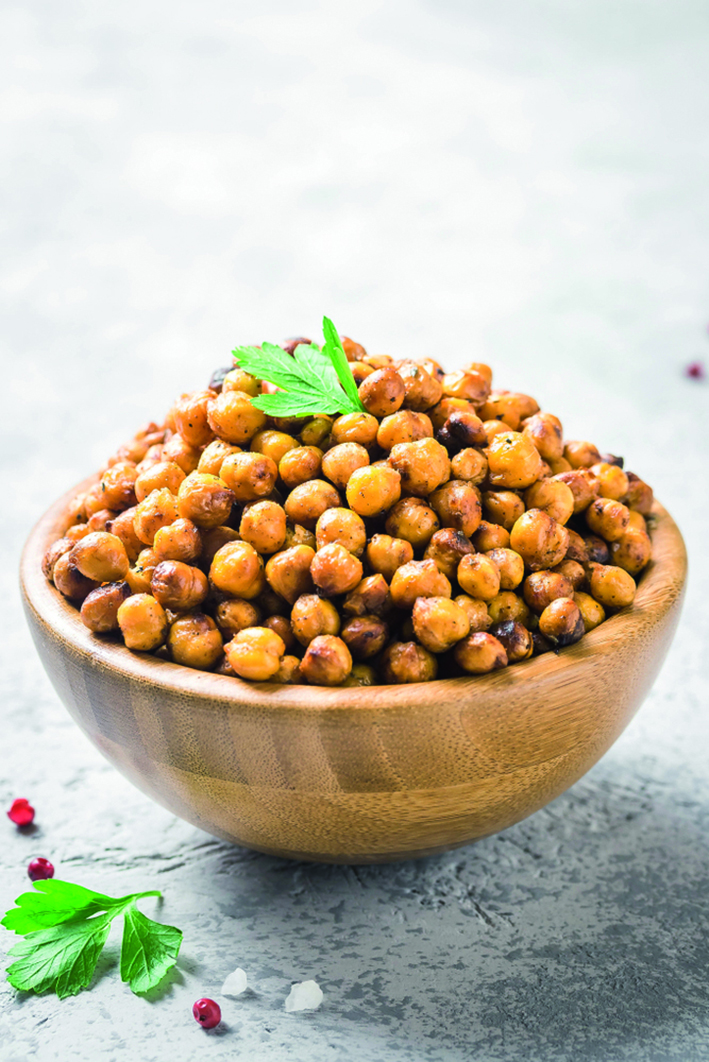 Once the tests, you will do them again and again. These baked roasted spicy chickpeas are a vice, can be taken as a snack, or added as a crispy touch on any plate. In addition, they are a great way to include vegetable protein in meals.
Spicy Chickpea Recipe
Ingredients (4 people)
200 g of cooked chickpeas
40 g extra virgin olive oil
5 g of sweet paprika from La Vera
2 g hot paprika from La Vera
2 g ground cumin
1 g black pepper
Salt
Preparation
Preheat the oven to 180ºC.
Drain the chickpeas and mix them in a bowl with the olive oil and spices. Season with salt and pepper to taste and mix again.
Spread the chickpeas on a baking sheet and cook for about 40 minutes, stirring occasionally, until they are very brown and crispy.