Decorating ideas for terraces
Discover original ideas for decorating the terrace and learn how to decorate your terrace like a professional!

TRIED AND TESTED
Share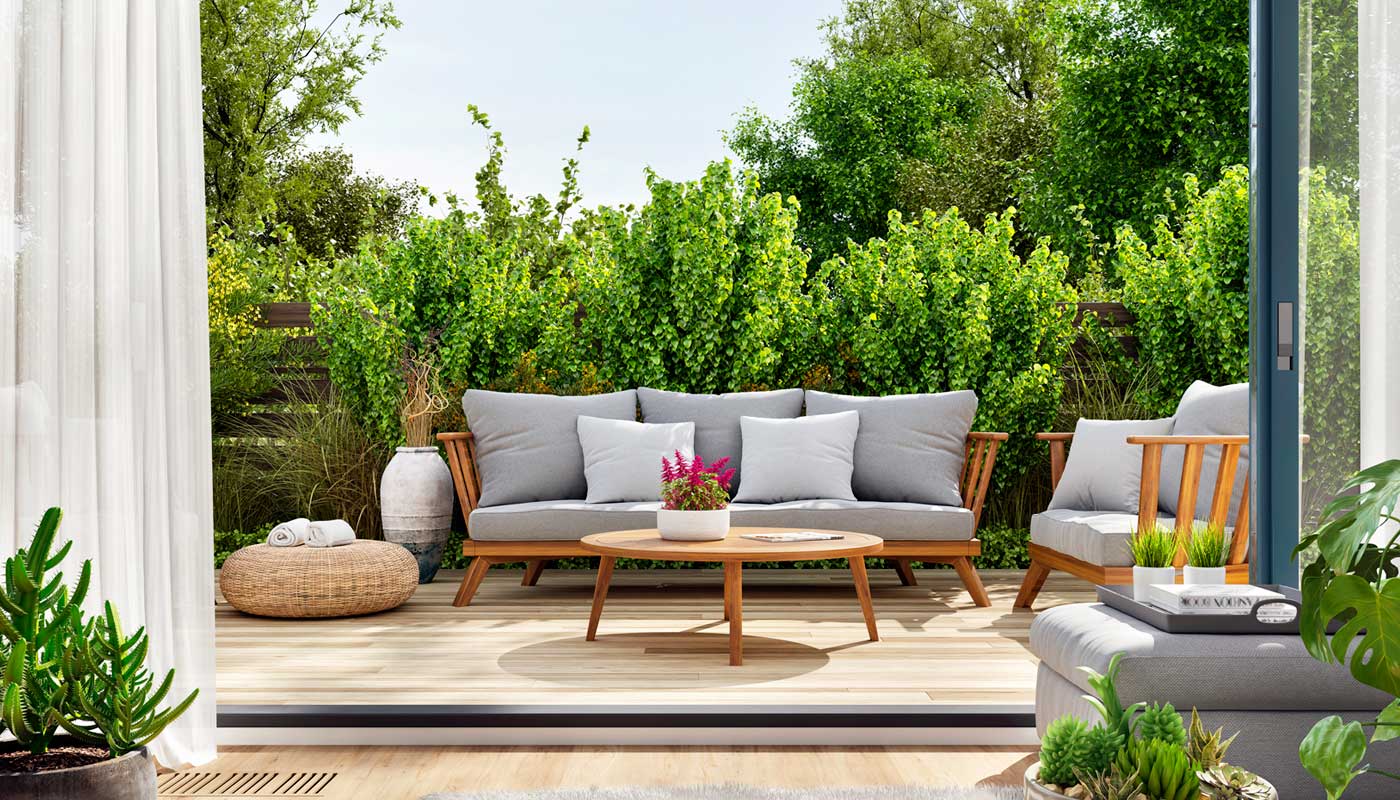 When we think about decorating our terrace, many ideas may come flooding into our heads: we can imagine the furniture, the plants and even the layout. But it is also true that, when the time comes to do it, we find that we don't know where to begin. Learn some advice to make the most of your space and enjoy every little corner of it.
Ideas for decorating terraces on a budget
Who doesn't like to have a chill out space? The truth is that you don't need much to create a relaxing area that is to your taste: an L-shaped corner sofa, some cushions, a table in the centre and a mat, if you want to give it a different or an aesthetic feel.
Plants bring a lot of life to a terrace. Creating a green space in your home always adds something and brings colour and fragrance into your terrace or balcony. It can be fun to play around with different types of plants, such as those of different heights.
The walls are there to be used. You can add some green to them, hang up a picture or mirror, or put up some shelves on which to store or place decorative items; the walls are there to be used. Don't forget about them!
Lighting is another distinctive element. Its true that portable lamps are in fashion and, as they are rechargeable and can be moved from one place to another, they can be very useful. But despite this, candles continue to have a large presence on terraces, as they provide that special cosiness and that welcoming touch that we aim to achieve. Also, candles can be found at good prices and in different sizes.
A terrace doesn't need to be large to be charming. If it is well-decorated and makes the most of the space, a small space can become a charming place to escape to in order to relax, chat and share with friends.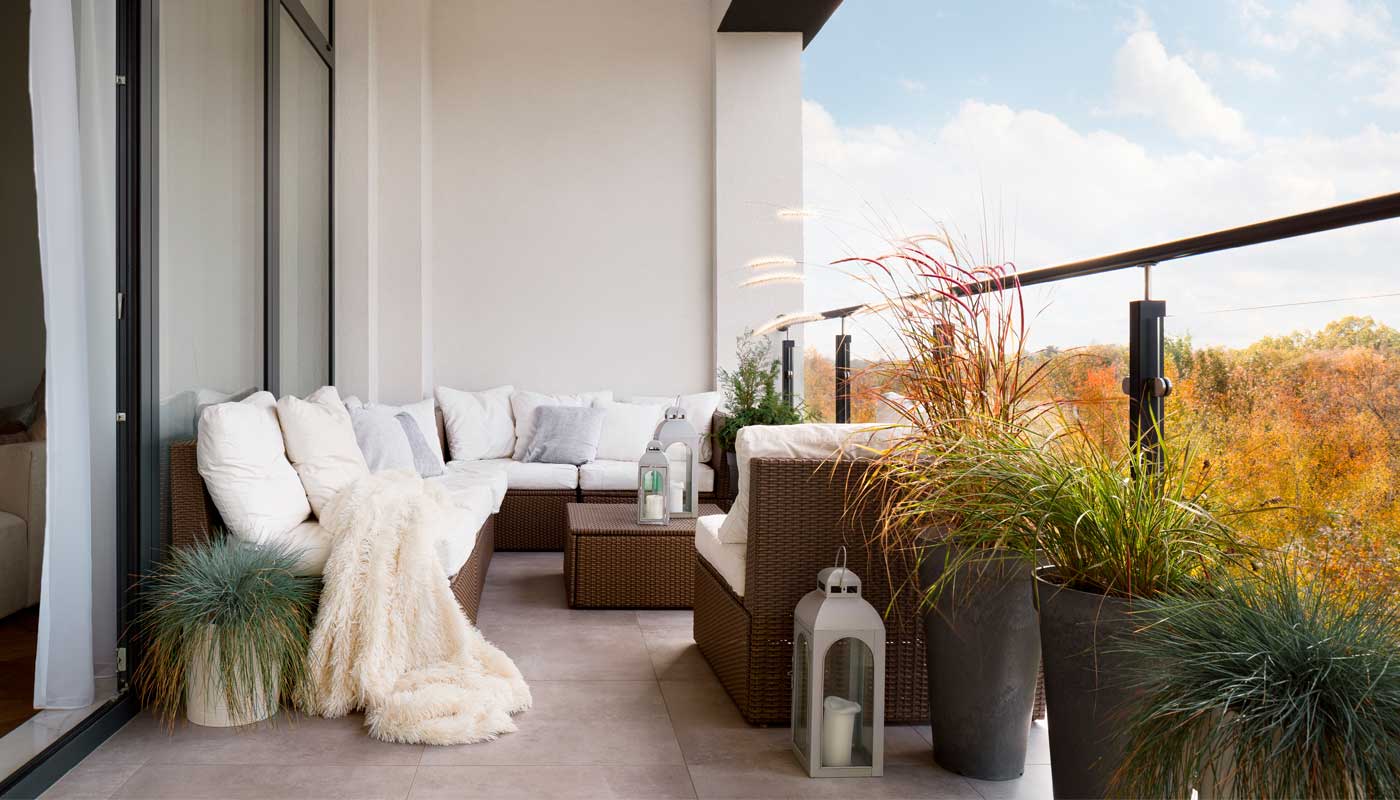 How can I turn my small balcony into a terrace?

It doesn't matter how small your terrace or balcony is. Even if you don't have much space, you can make the most of it. Stackable, folding or multifunction furniture may be key when decorating balconies and small terraces. As you will be able to use them in a different way, you won't get tired of them and you can arrange them according to what you want each time.
On many occasions, less is more. A small table, two chairs or armchairs and something green may be enough to create that little corner you are looking for. Be aware of what you have and make your space a welcoming and different place.
If you don't have an outdoor area, you can still find a solution. You can create a similar feeling to a terrace by dedicating a space beside a window with outdoor furniture and plants of your choice.
The important thing is to use small decorative elements that help you to create a space in which you feel comfortable, and which becomes the space that you go to in order to clear your head or to get together with friends.