Fideuà: an easy and tasty recipe
We'll tell you how to make a seafood fideuà with the best ingredients. Discover the traditional recipe of the best fideuà.

on today's menu
4 November 2019
Share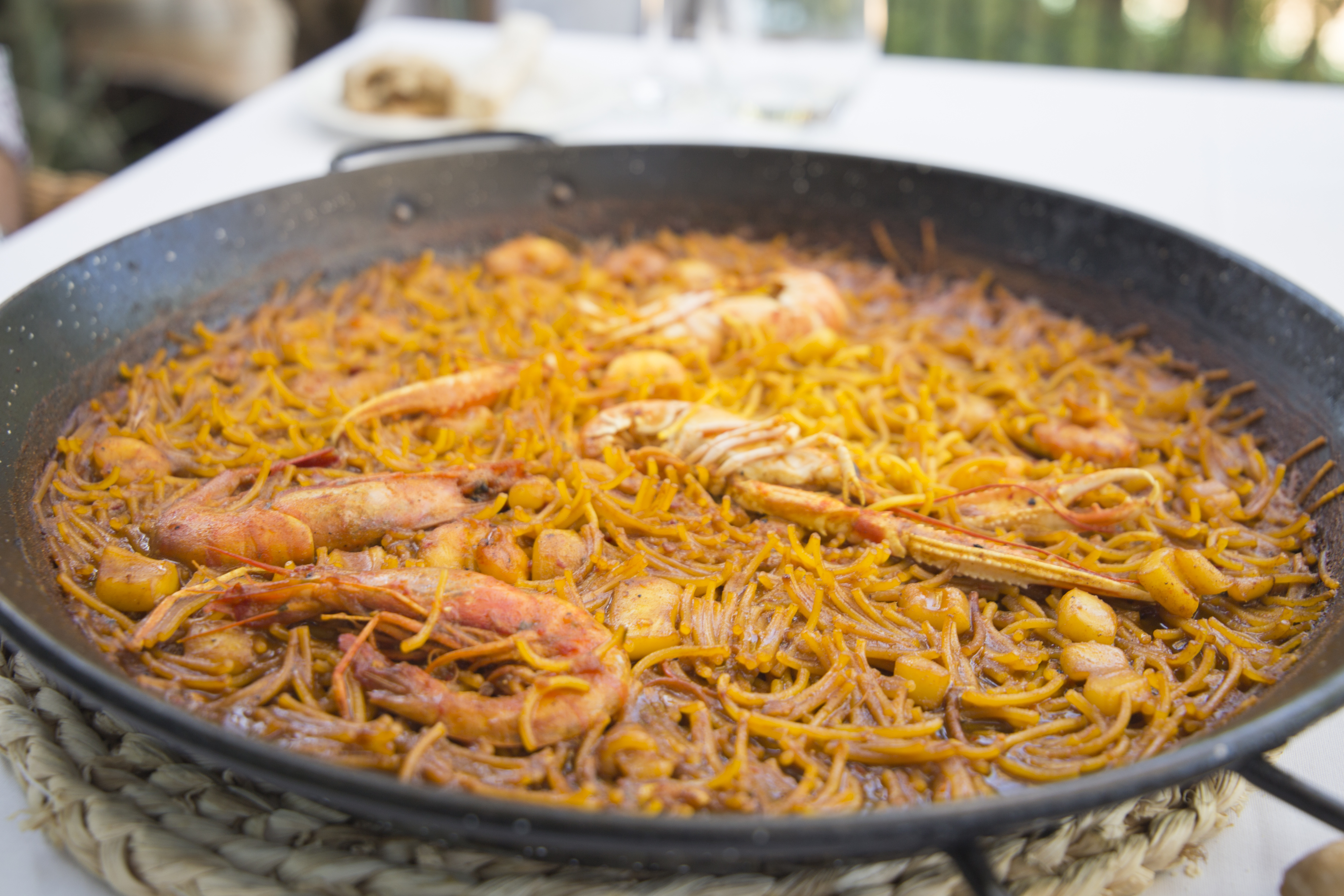 Fideuà is a traditional dish from Grao de Gandía (Valencia). It was apparently invented by fishermen working on trawlers from the Port of Gandía, Santa Isabel. One day the cook decided to make a seafood paella for the sailors, but once the ingredients had been fried and the morralla boiled for the broth he realised that there was no rice left on board. He found some compact spaghetti, so he decided to chop it up and add it to the paella. The result was a pleasant surprise for all and right then and there they baptised the new creation as fideuà. The dish spread throughout the restaurants around the port until a century later it had become one the most emblematic dishes of the Spanish levante.
Like all traditional recipes, today we have many versions of this seafood fideuà, and we even find one made with other ingredients such as duck, mushrooms, foie or artichokes and cuttlefish. What has made this dish popular is the simplicity of the recipe and the intense flavour that the pasta acquires, no matter what they are served with.
Types of pasta for Fideuà
Large, hollow pasta became popular years ago, but these days most restaurants and many homes tend to use the finer type (number 3 or 4) as it's ideal for absorbing all the flavour from the fish broth.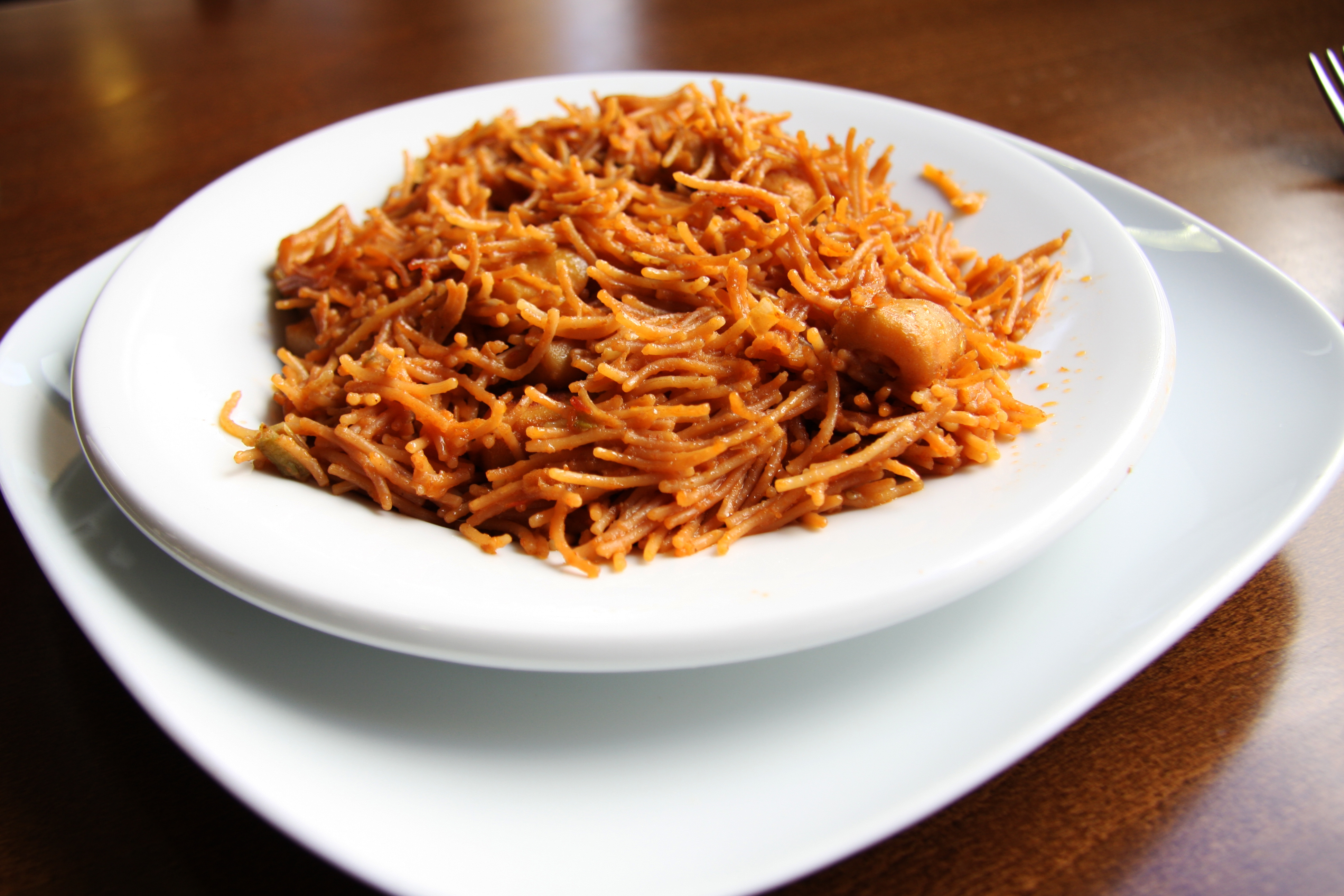 Ingredients for fideuà (6 portions)

600 g of langoustine
250 g of prawns
600 g of monkfish in chunks
600 g pasta (3 or 4)
2 finely chopped garlic cloves
200 g of chopped tomato
1 teaspoon of paprika
1 grated onion
1 pinch of powdered saffron
150 g of oil
2 litres of fish broth
How to make fideuà
1. Place the paella pan on the gas with the oil. When hot, add the langoustines and shrimps and soften. Once they are golden in colour, remove and put to one side.
2. Do the same with the monkfish. Fry and put to one side.
3. Add the onion and then remove the paprika, tomato and garlic over medium heat, taking care not to burn them.
4. Add the noodles and stir well so that they integrate with the rest of the ingredients.
5. Add the broth and cook for 10 minutes at a high temperature, adding the monkfish.
6. Put the prawns and langoustines on top of the paella in an attractive pattern.
7. Turn down the heat when the broth starts bubbling.
8. Leave for 5 minutes without covering, before serving.