Recipe for gingerbread biscuits: How to make them
A gingerbread recipe can transform your Christmas and give it a special touch that everyone will enjoy. Read on to discover how to make them!

on today's menu
Share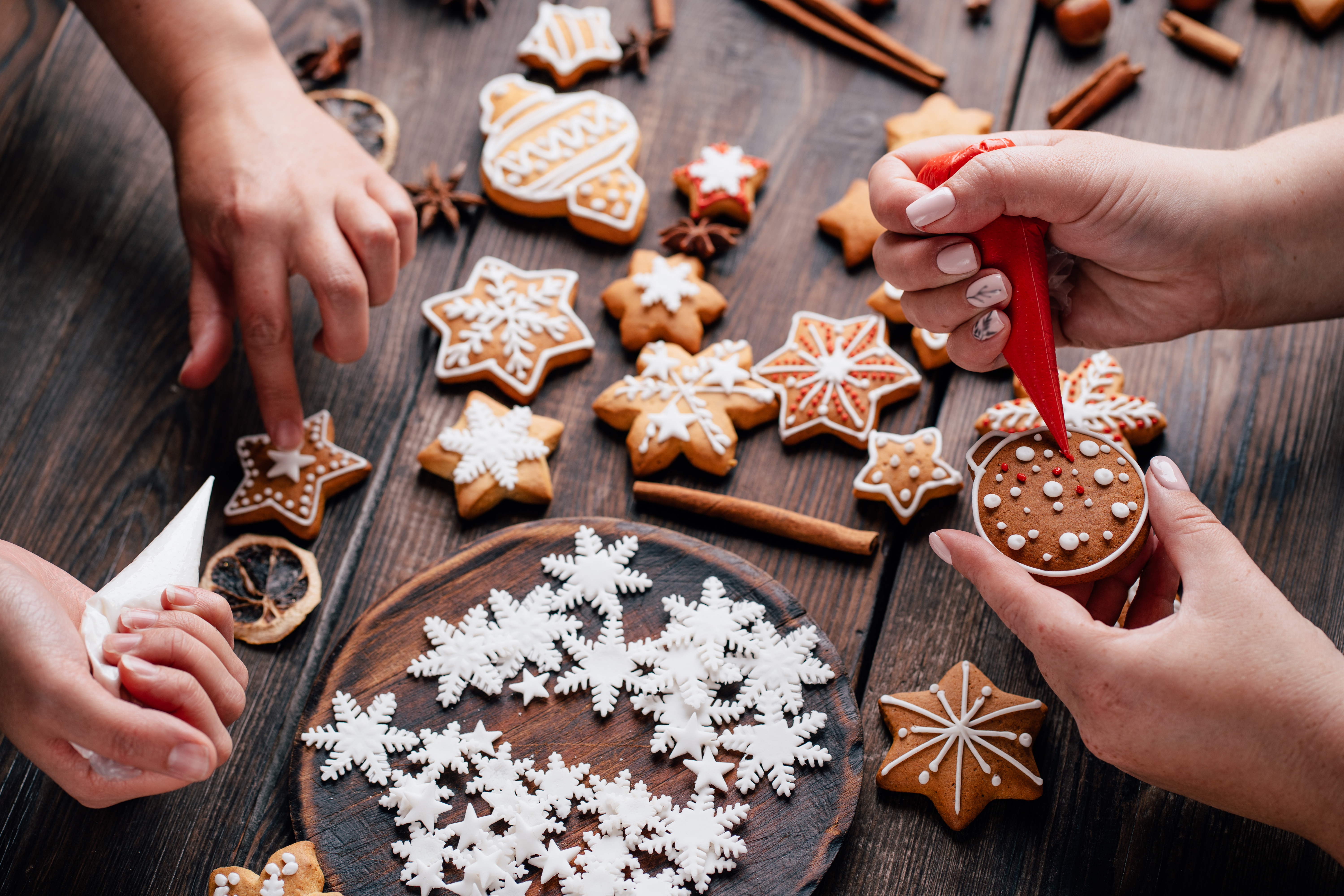 Gingerbread is a recipe that always triumphs, especially at Christmas. So it's hardly surprising if you're already wondering how to make gingerbread at home or are keen to enjoy them with your family or friends as part of these upcoming festivities. Making gingerbread biscuits is pretty easy, but do you know where they come from and why they have become so popular?
Gingerbread biscuits actually originate from Northern Europe. Gingerbread houses (when the biscuits are arranged to form the shape of a house) are associated with 16th century Germany. As the story goes, it was gingerbread that inspired the Brothers Grimm to write the well-known tale of Hansel and Gretel.
Today they are very popular all over the world. Queen Elizabeth II of England, nonetheless, is a faithful devotee of these biscuits (some even say they are her favourites). Rumour has it that she serves them to her guests at her famous tea parties at Buckingham Palace. And why not, because the truth is that they are delicious.
Making gingerbread biscuits at home is not difficult. You will need the following ingredients. Take note!
- 260 g flour
- 150 g butter
- 100 g brown sugar
- 100 ml milk
- 5 g de baking soda
- 1 tsp ground cinnamon
- 1 tsp ground ginger
- 1 egg
- Salt
You can also make gingerbread cookies in a Thermomix, although here we are going to tell you how to do it manually so that you can involve children or friends in the process if you wish. It can become a special and tasty Christmas tradition, and of course it is always very gratifying to taste something that we have made ourselves.
Let's get started with our cinnamon gingerbread recipe.
The first thing we have to do is mix the sifted flour, brown sugar, bicarbonate, ginger, cinnamon and a pinch of salt in a bowl.

Next, beat the egg and add it to the mixture.

Then do the same with the butter, which should be at room temperature (that is, soft and creamy, but not melted). Mix everything until we have a smooth uniform dough.
Knead it with your hands. Make a ball with the dough, cover it with plastic film and leave it to rest in the refrigerator for at least an hour.

Afterwards, tip a little flour onto a smooth surface before putting the dough on top in order to knead it. A rolling pin will make the task easier. Roll it out until it is around half a centimetre thick.

Once we have the dough ready, we can move on to the most fun step: thinking of what shapes we want to make it! For this, we normally use moulds in Christmassy shapes. There are plenty to choose from: gingerbread man (the classic), houses, Christmas trees, stars...

Next, when we have cut out our shapes, we put them in the oven, preheated to 180ºC, and we wait for about 15-20 minutes until they are ready. Bear in mind that, depending on the thickness, they may take more or less time to cook.
And if you thought making the shapes was fun, now it's time to decorate them! First they need to cool so that they remain crisp and then we can start to make them beautiful. We can use icing for cookies, food colouring, chocolate... There are many options!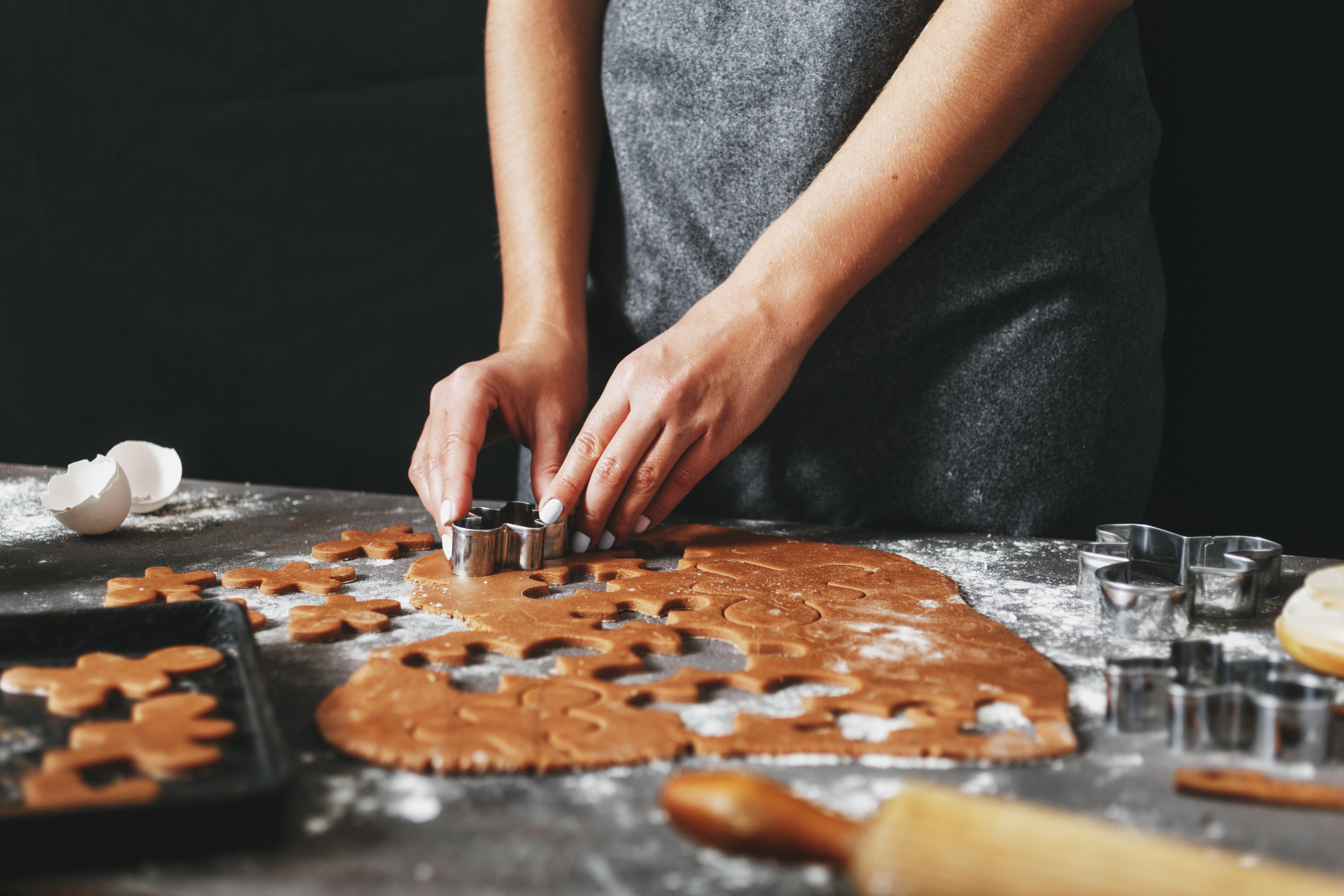 Also make healthy gingerbread biscuits
If you thought these biscuits could only be enjoyed with the recipe above, you're wrong! We can also make healthy or healthier gingerbread cookies by slightly altering the ingredients. To do this, we will have to use whole spelt flour, coconut oil instead of butter, coconut sugar instead of brown sugar and, should we wish to avoid using eggs, opt for non-dairy milk, which is another alternative. As far as the method is concerned, it is practically the same when using these other ingredients.
You no longer have any excuse not to try to make gingerbread biscuits this winter and give a really Christmassy touch to your breakfasts, snacks or cravings. Enjoy them!