Grapes: delicacy of gods
The grape is one of the most characteristic foods of the Mediterranean diet. It is a fruit that grows in bunches on the common or European vine (Vitis vinífera).


fresh food
28 August 2019
Share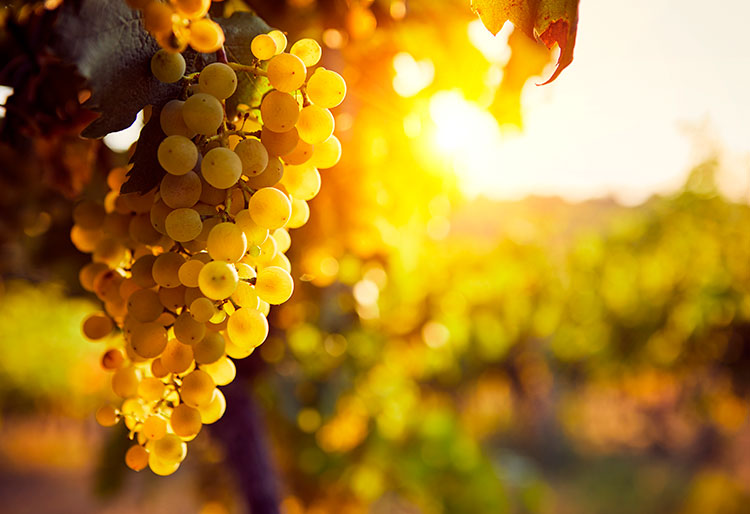 From antiquity, the grape has been one of man's most well-known and appreciated fruits, whether whole, as juice, as must or as wine.

Hipocrates, the father of medicine, already considered it to be the most complete food, and recommended for all stages of life.


Properties

• Grapes are essentially made of water, carbohydrates and sugars.
• Black grapes contain around 67 calories per hundred grams, while white grapes contain around 63 calories.
• Grapes are a source of potassium, which helps maintain normal blood pressure and contributes to the normal functioning of muscles and the nervous system.
Varieties
Currently, its cultivation has been developed in warm regions throughout the world, and the largest producers are: in Europe, Spain, France, Italy, Portugal, Turkey and Greece; in America, California, Chile and Argentina; as well as Australia and South Africa.
There are around 3.000 varieties of grape in the world, although not all are appreciated equally. Normally, grapes destined for wine production, for raisins and for eating raw are of European origin, as these are considered to be of a superior quality to the American ones. Nonetheless, the latter are preferred for juices and jellies
The largest part of grape production is destined for making wine and sweetdrinks.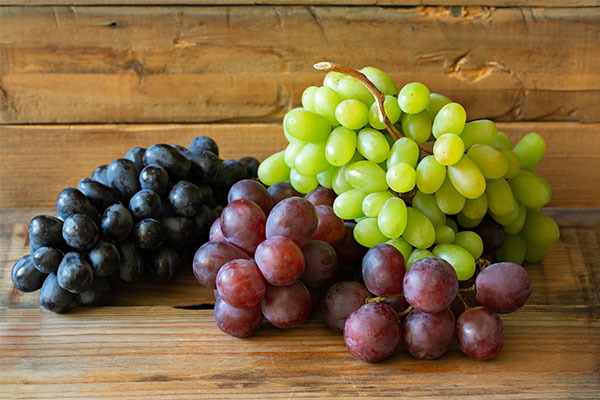 Depending on their end use, they can be classified into two large groups: table grapes, for eating fresh or as raisins, and, wine grapes that are used to make wine.
There are many varieties of table grape which are differentiated by their pulp texture and by their colour (which varies between light green, green, claret or violet) and the size and shape of the grape. The muscatel is of note because of its sweet, flavoursome taste; the Aledo, because of its crunchy pulp and pleasant taste, and the Red Globe, because of its red wine colour and the large size of its grapes. The Vinalopó grape, which has a Certificate of Origin, is also greatly appreciated in Spain.
Among the grapes, there are also seedless varieties. These were normally destined for the production of raisins because of their low acidity, but today, they are also much appreciated for eating fresh. The most valued varieties for the production of raisins are those from Malaga, as demonstrated by their certificate of Origin; those from Corinto, are small and dark but very tasty; and sultanas, are light in colour and extremely sweet.
Grapes with a high level of acidity and moderate sugar content are destined for wine production. The ones that are most used for white wines are: Moscatel, Malasía, Macabeo, Palomino, Chardonnay and white Garnacha; and for red wines: Cabernet Sauvignon, Merlot, Pinot Noir, Syrah, Tintorera, Cariñena, Tempranillo, red Garnacha and Graciano.