Hake with prawn sauce: a perfect dish
Hake with prawn sauce is the perfect combination between texture and flavour. Follow our recipe and prepare a delicious dish to your taste.

on today's menu
Share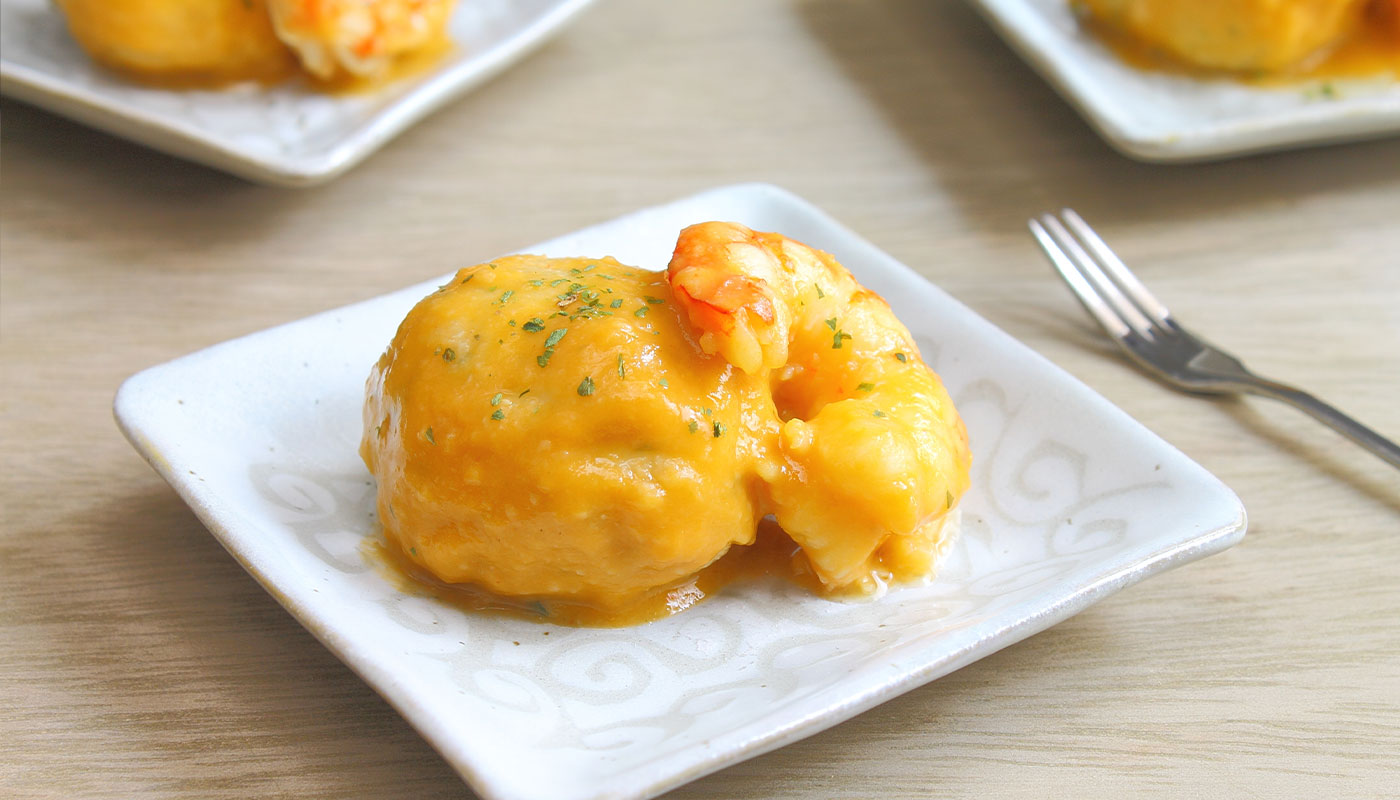 INGREDIENTS (for 2 people):
½ chopped onion
50 ml EVOO
200 g small red prawns

Salt
100 g chopped tinned tomatoes

50 ml white wine
250 ml of water Flour
400 g hake loins
METHOD:
1. Chop the ½ onion and lightly fry in a medium height saucepan with a generous drizzle of EVOO.
2. When the onion turns golden in colour, add the prawns and a pinch of salt and fry on a medium to high heat.
3. Add the chopped tomatoes. If you use natural tomatoes, they will contain more water and you will need to wait for it to reduce before following the next steps.
4. It's time to add the white wine and wait until the alcohol evaporates. Once it has evaporated, add the water and stir well to release everything that has stuck to the bottom of the pan.
5. When the water starts to boil, cook for 5 minutes on a medium heat and set aside.
6. Meanwhile, in another saucepan, heat the oil and add the hake loins, that have previously been dipped in flour, so they don't break up.
7. Fry the hake on both sides, remove the saucepan from the hob and take the hake loins out. Set side.
8. Go back to the stock you prepared already and blend it with a blender, with the prawns included.
9. Add the oil you used to sear the hake and add a tablespoon of flour and stir.
10. Next, add the prawn stock that you have just blended, straining it first through a colander so no shells or skin falls into the mixture. Stir until the sauce thickens.
11. Add the hake loins.
12. Add salt to taste.
13. Leave to cook on a medium heat all together so the flavours combine for 5 minutes and it will be ready to enjoy!
Tip:
You can use some of the sauce to make a rice or spaghetti in seafood sauce.
Keep the head and bones of the hake to make a fumet.