Horchata, an extremely healthy drink
Horchata isn't just the perfectly refreshing drink to have on hot summer afternoons. Various studies have shown its nutritional properties and the positive effects that this drink has on the health.

health and beauty
Share
Horchata has been considered to be a source of nutrients and vitamins for millennia. It's believed that the tiger nut, the tuber that this drink is made out of, was planted in Ancient Egypt, as tiger nuts have been found among the funerary objects of some Pharaohs. There are also ancient Persian and Arab authors that mention the digestive and disinfecting properties of tiger nuts, used then as a medicinal drink considered to be energetic and diuretic.
For a long time now, the tiger nut has been used not just for making horchata, but has become a so-called 'superfood', above all due to some diets like paleo, which is based on the idea of a diet of proteins and fats. In recent years, the tiger nut has become more popular in countries like the United States, Germany, or the United Kingdom, where it's consumed as a natural snack, or in the form of flour for cooking.
Horchata is one of the most typical summer drinks, especially in the Levante region, put according to various studies horchata contains a large number of essential nutrients for our bodies. The content of lipids in tiger nights is higher than 20%, but it's worth noting that it's profile, rich in unsaturated fats, is similar to olive oil. It's a food low in sodium, which means it's great for people with high blood pressure.
Consum's Horchata 1L is a product with designation of origin (D.O.) status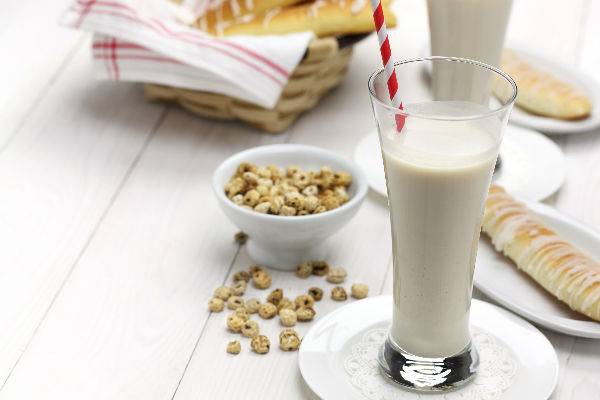 It's an energetic and nutritious drink, completely plant-based. Consum's Horchata 1L is a product with designation of origin (D.O.) status. This is the highest recognition of quality that a product can be given by a public institution.
It's known that tiger nuts are cultivated in a clearly defined area of the Valencian region of l'Horta Nord. The tiger nuts of Valencia have medical studies that assess their numerous nutritional properties and benefits for the health. The composition of oleic acid is a large part of its beneficial properties for cholesterol and cardiovascular health.