How to make arroz al horno
Discover how to make arroz al horno with the authentic traditional Valencian recipe. We'll tell you step by step how to easily prepare this delicious dish.





on today's menu
Share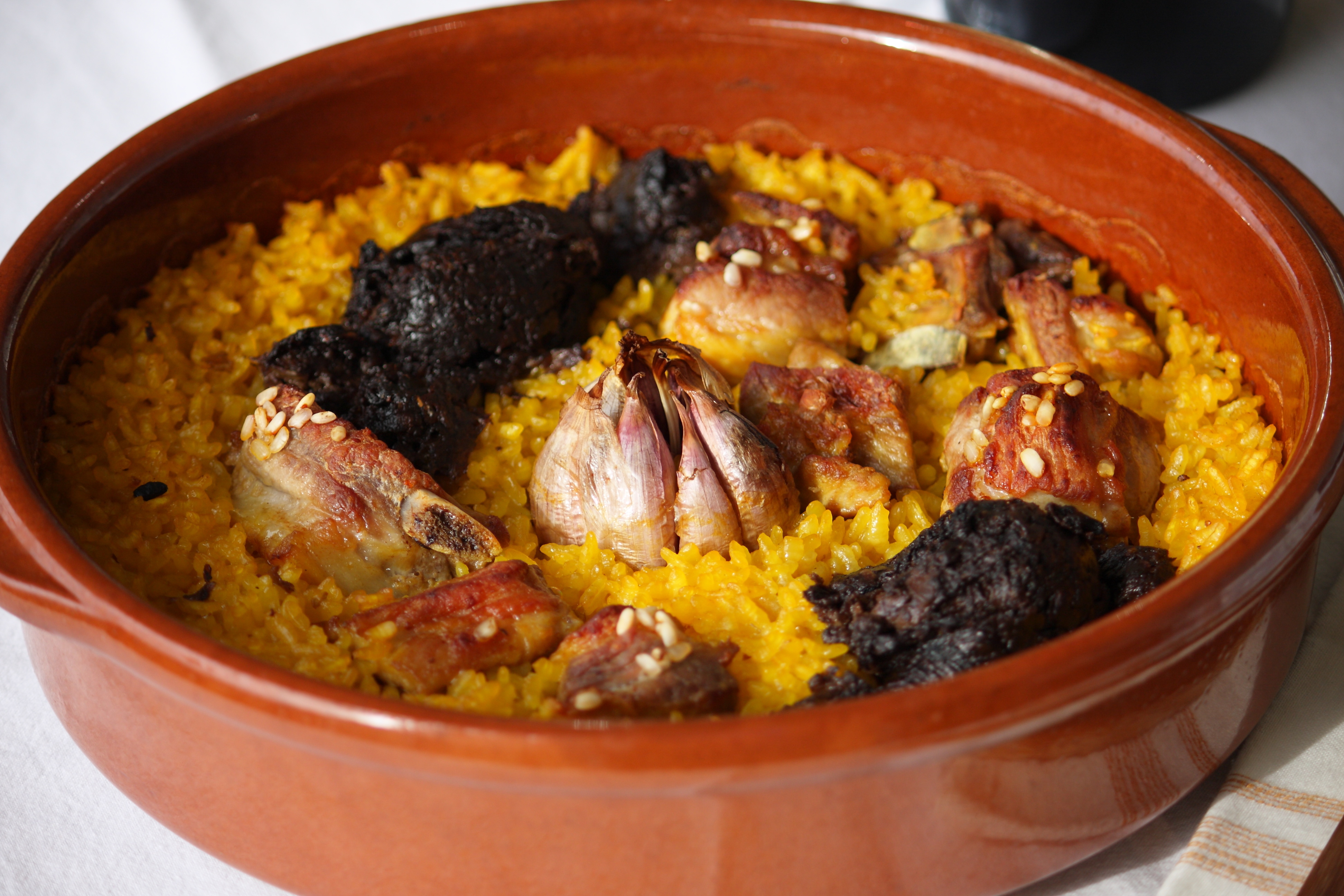 Arroz al horno is a traditional recipe in kitchens throughout the Valencian Community. It was usually prepared with the leftovers of the stew so there are usually variants in the main ingredients depending on the meats which were typical of each area.
In the absence of domestic ovens, the bakery's 'public' ovens earned the nickname of passejat ("strolled") because of the coming and going of casseroles full of baked ingredients for people's homes.
To the variations by people or area, for instance baked rice with sausages or balls such as those from the stew, we must add the winter and summer versions. In the hottest months the casseroles were reduced in fat content, such as ribs or bacon, to focus on vegetables.
With the same philosophy of this recipe, 'toasted' in the oven, other fish-based casseroles have emerged, for example, Lenten casserole, prepared with cod, artichokes and beans.
This is a recipe which doesn't make much mess, when prepared in the oven, it is simple and fast, very comforting in the cold months and, in addition, in case you don't have broth, it can also be made with water. The result is a flavour which is somewhat less intense, but equally delicious.
Ingredients for 4-6 people
- 300 grams of rice
- 600 ml of cooked broth (or water)
- 100 grams of cooked chickpeas
- 4 pork chops
- 4 onion black puddings
- 1 slice of fresh bacon
- 1 potato
- 1 tomato
- 3 tablespoons of crushed tomato
- 1 garlic bulb
- Extra virgin olive oil
- Salt
- Sweet paprika

Method
1. Sauté the ribs and the bacon cut into strips with the garlic bulb. Season and brown.
2. Next, fry the paprika and the crushed tomato.
3. When ready, add the rice and the sliced potato and turn it in the pan.
4. Place it all into a clay pot with the garlic bulb in the centre, the black pudding, the cooked chickpeas and the sliced tomato.
5. Pour the broth, always two measures for each measure of rice, salt to taste, and evenly distribute all the ingredients. Put the casserole into the oven at 220ºC for 20 or 30 minutes. Until it is dry and golden.