How to make the perfect maki sushi
Learn how to make maki, one of the most popular sushi variants. This Asian recipe will surprise your family and guests. Ready to give it a try?

on today's menu
Share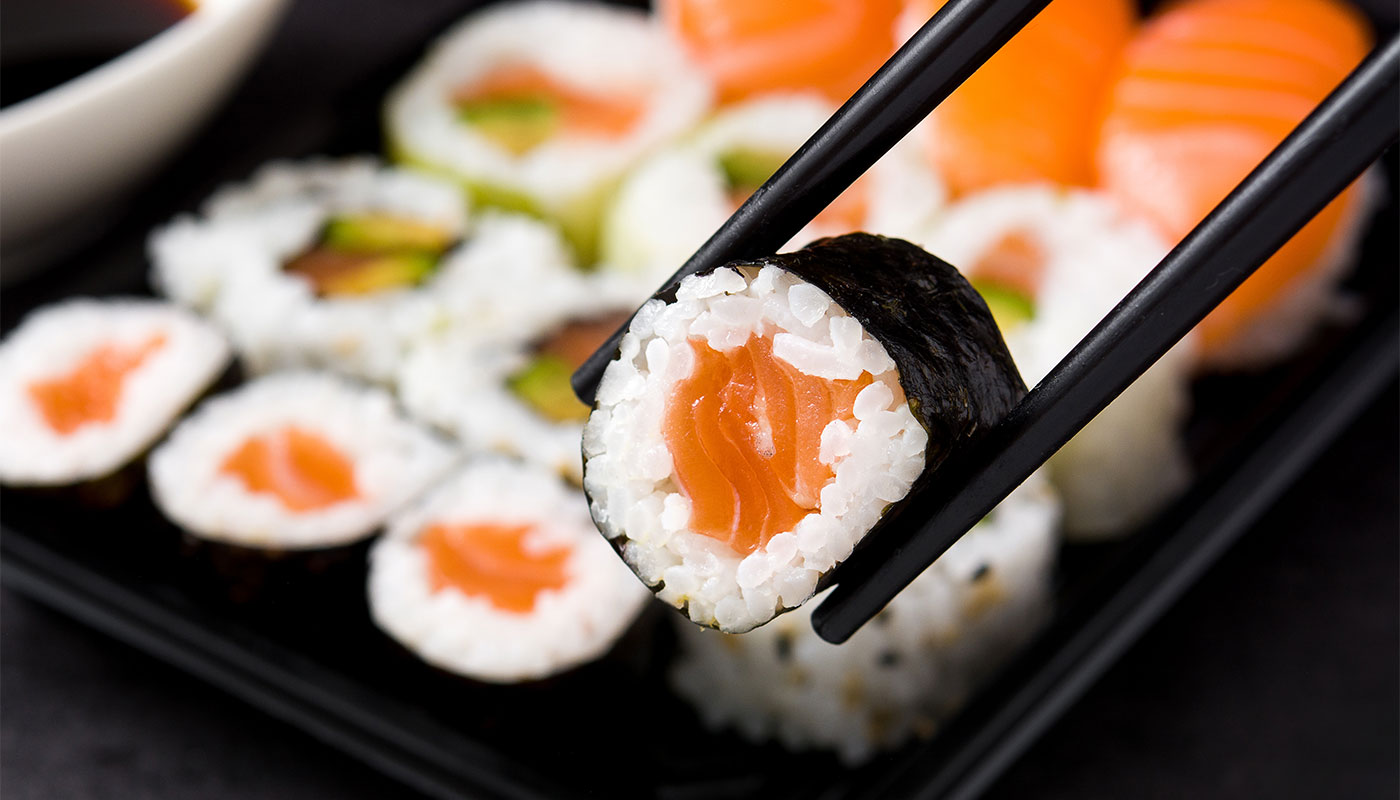 INGREDIENTS (for 6 people):
STEP BY STEP:
1. When it comes to making any type of sushi, it is worth freezing the fish you are going to use for 48 hours at a temperature of at least -18 ºC. We tell you about its importance in our article about Asian cuisine.
2. In order for the rice to stay compact, you need to wash it. To do this, put the rice in a colander and wash it in cold water until the water runs clear.
3. Once you have removed the starch from your sushi rice, place it in a pan with a lid (you can also do it in a pressure cooker) with 440 ml of water and bring to the boil. Once the water is boiling, lower the heat and leave the rice to cook until the water has evaporated completely.
4. Prepare the rice seasoning in a bowl. For this, mix the rice vinegar, sugar and salt.
5. Take a wooden or plastic bowl, add the boiled rice and the seasoning. Stir it together until the mixture is fully integrated and, gradually, the rice has cooled down. Cover the bowl with a clean and damp kitchen cloth.
6. Cut the salmon into thin strips and chop well.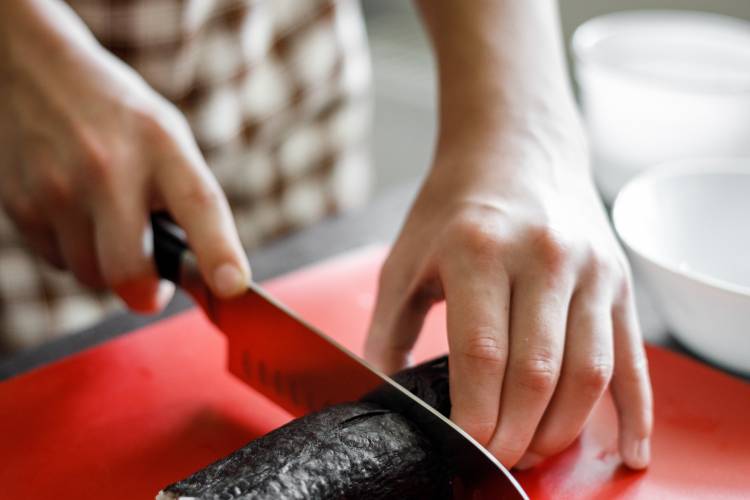 7. Place the nori seaweed on a bamboo mat for sushi or makisu and add a thin layer of rice on top (you can work the rice with clean hands). If you can tolerate it, you can pour a few drops of wasabi on top of the rice before you add the pieces of salmon.
8. Place the seaweed at the end of the mat and roll it gradually to form the shape of your maki.
9. Cut the maki into tacos and serve it to your taste. Accompany it with soy sauce to add a special flavour!