Melon Gazpacho: original and easy recipe
Do you want to surprise your guests with an original recipe that is easy to make? The two summer kings that create the perfect combination: melon gazpacho


on today's menu
Share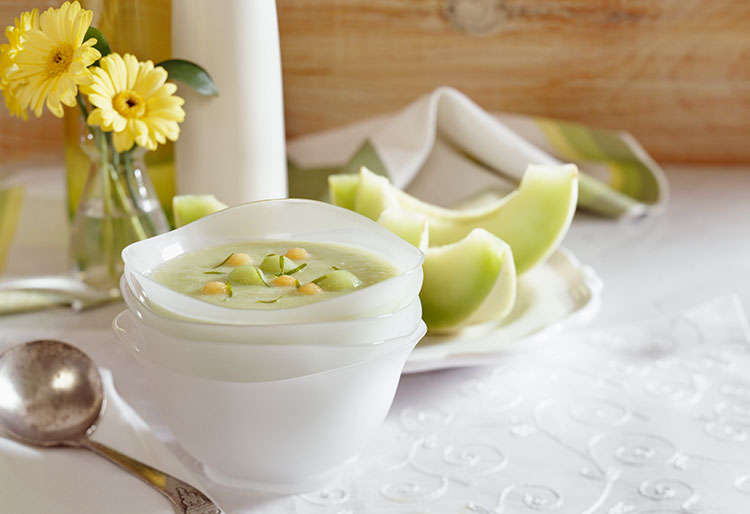 If there are two foods that are characteristic of the summer, it is these: gazpacho and melon. Although it is becoming increasingly common to find them in the supermarket all year round, what is certain is that the summer is the best season to eat them. Both the melon and the vegetable ingredients of the traditional gazpacho are at their best for eating during the summertime.
Although it feels that they should be eaten separately, because one is a vegetable and the other is a fruit, we tell you how to make the most of all the virtues of these seasonal foods at the same time. This gazpacho is light, refreshing, tasty and has a sweetish flavour which will encourage to you make the recipe time and time again.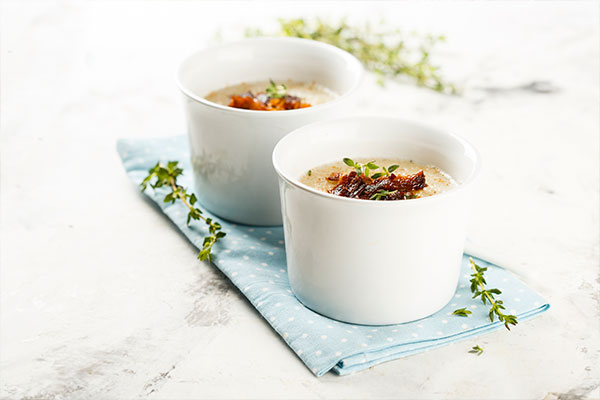 Recipe for melon gazpacho
Ingredients (for two litres of gazpacho):
-A little over half a melon weighing 4kg. Use only the flesh without the seeds.
-Half an onion.
-1 peeled tomato.
-1/2 green Italian pepper.
-1/2 of yesterday's bread, you can also use sliced bread (10gr).
-1 drizzle of vinegar.
-1 good drizzle of extra virgin olive oil.
-1 clove of garlic.
-Salt.
-To garnish: Bread croutons fried in garlic, chopped serrano ham, melon balls, chopped pepper.
Preparation:
1. Place the ingredients in a large bowl and blend well with blender, adding the oil a little at a time so that it emulsifies.

2. Once this is done, place in the fridge for at least two hours.

3. Serve in individual bowls and garnish with small melon balls, ham shavings or cubes, croutons, or diced cucumber and pepper.