Mozzarella in carrozza
Mozzarrella in carrozza is a simple and quick dish to prepare. With just a few ingredients you can make a delicious and traditional Italian snack.

on today's menu
Share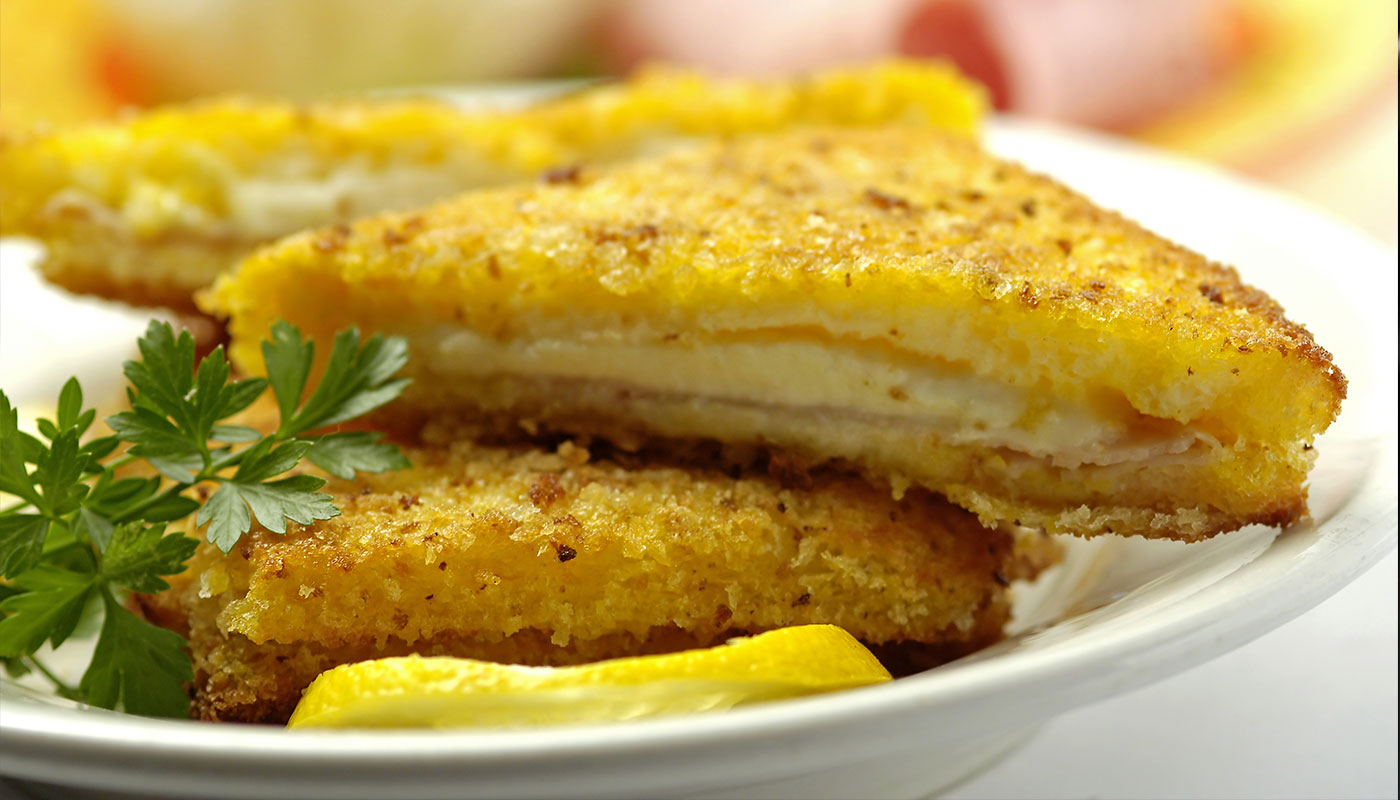 Mozzarella in carrozza, an ideal dish to share with friends. A traditional Neapolitan recipe that will make you fall in love with all the traditional flavour of Italian food.
INGREDIENTS:
8 slices of sliced bread without crust
2 bags of fresh mozzarella
3 eggs
Flour
Milk
Salt and pepper
Fresh basil
Sun-dried tomatoes
Sunflower oil
INTRUCTIONS:
1. Cut the mozzarella into slices and set aside.
2. In a bowl, mix the eggs with the milk, beat, salt to taste and add a pinch of black pepper.
3. Now take the bread and coat it in flour on each side. Add a few leaves of fresh basil, a couple of pieces of dried tomato and the mozzarella and close it as if it were a sandwich with another piece of floured bread.
4. Put plenty of sunflower oil in a frying pan and let it heat up. Meanwhile, coat the sandwich in the egg and milk mixture and then fry it in the pan.
5. Finally, let it drain on paper towels to absorb any excess oil and serve while still warm.