Cherry muffin recipe
Discover our muffin recipe. A delicious homemade dessert to which we have added a special touch: cherries! Don't miss our step by step guide

on today's menu
Share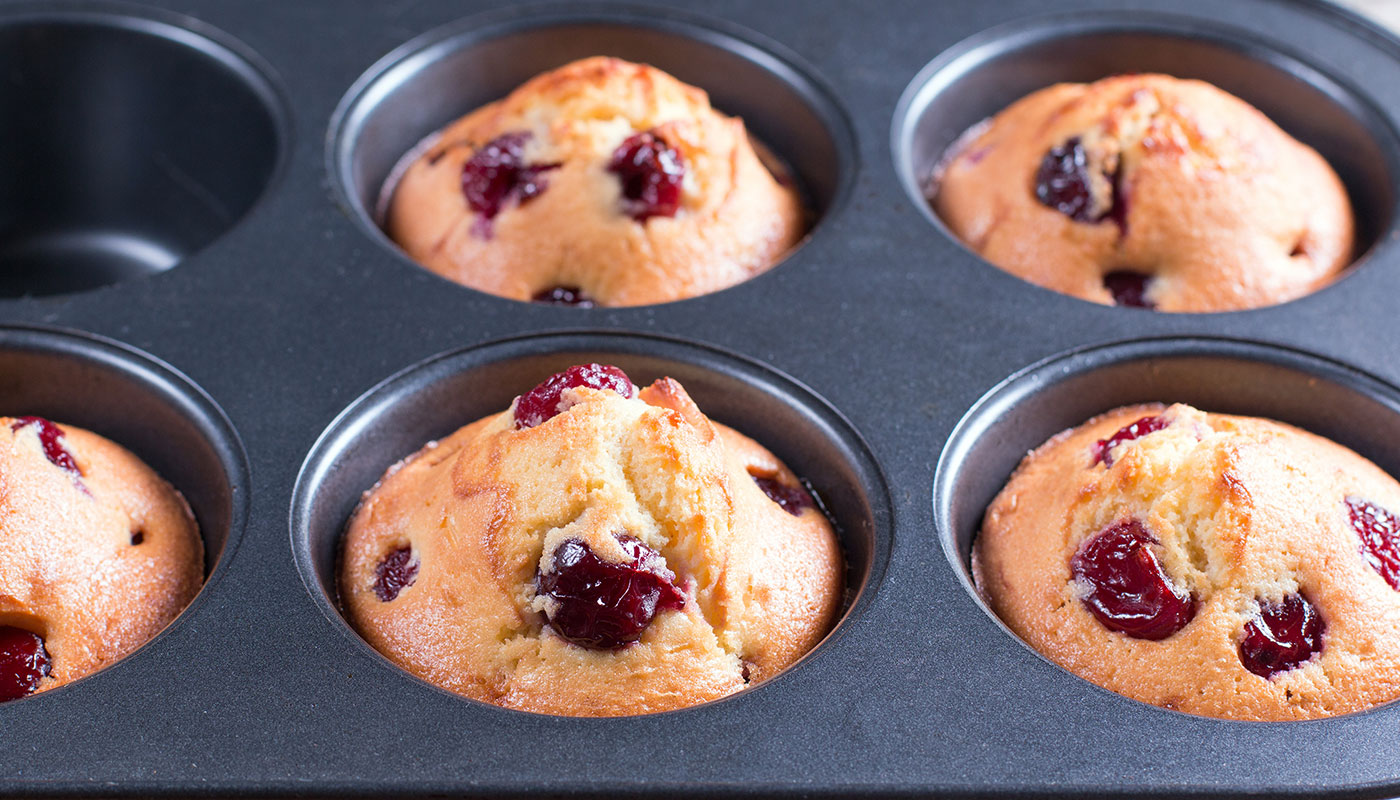 If we add a delicious seasonal fruit like cherries to traditional homemade muffins, what do we get? An interesting combination of fruit and cake that everyone will like.



Ingredients for 12 cupcakes
24 cherries
Paper moulds
200g flour
120 g sugar
Lemon zest
100 g butter
60 ml whole milk
5 g baking powder
3 eggs
Salt


Method:
1. Wash and dry the cherries before removing their stones and quartering them.
2. In a separate bowl, mix the baking powder and flour with a pinch of salt and stir until all the ingredients are integrated.
3. Add the butter and sugar to the blender and whisk until evenly mixed.
4. Add the eggs to the mixture one by one, and beat again until all the ingredients are perfectly integrated.
5. Add the lemon zest and gradually incorporate the mixture of flour and baking powder. Do it gradually in 3 parts and mix again with the blender.
6. Add half of the milk and mix again before adding the rest and mixing a final time.
7. Place the moulds in an ovenproof muffin tray and add the mixture little by little.
8. Fill the moulds no more than a third full, so that when the mixture rises they do not overflow.
9. Add the cherry pieces that you cut and set to one side before.
10. It's time to bake our cherry cupcakes. We will put them in the oven preheated to 180º for at least 20 min, depending on the oven.
11. And finally they will be ready, our homemade muffins with a touch of fruit, to enjoy with the little ones.