Nougat is still king at Christmas
Marzipan, shortbread, cakes… at Christmas, there's never a shortage of typical sweet treats but, without doubt, nougat is still the best Christmas sweet.

TRIED AND TESTED
Share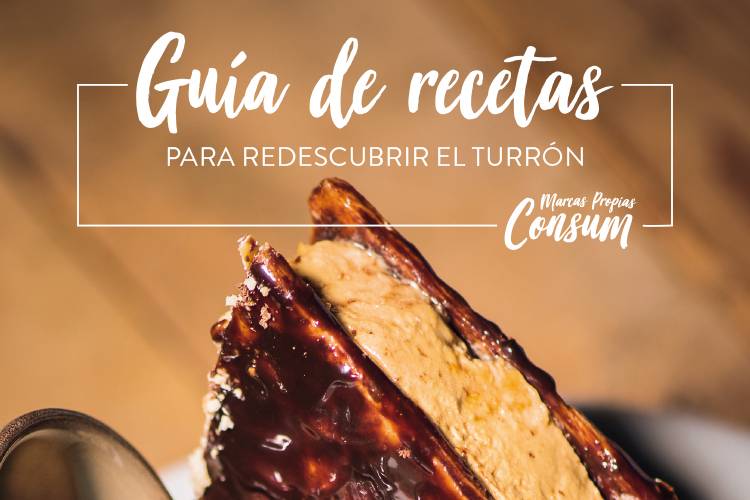 If we're talking about nougat, everyone thinks about the two classics: soft nougat and hard nougat. But there's so much more. Today, we can find any flavour we could possibly think of in the aísles of the supermarkets. From egg yolk, to coconut or chocolate, there's a huge amount of variety.
Nougat, nougat
There are technically only two types of nougat: hard and soft. Within these categories, we often hear about Jijona Nougat (soft) and Alicante Nougat (hard), as they're made within certain geographic regions, and certified by the regulating board of Jijona.
Those two varieties are the true stars of Christmas when it comes to sweets. They're made with a dough that's a mixture of honey and sugars with egg whites, with almonds added, peeled or with skins. They are differentiated by:


• Jijona Nougat: a soft variety of nougat, using peeled,toasted almonds, honey, sugar and egg whites. The correct level of toasting isvital, followed by the cooking of the sugars and honey until it forms balls inthe 'cocedoras'. There is then a process ofgrinding and refinement followed by a second cooking in the so-called 'boixets'.
• Alicante Nougat: this has a hard texture made withpeeled and toasted almonds, honey, sugar, egg whites and wafer. It follows theprocess mentioned above for Jijona nougat until it reaching the 'ball point'. Here, the resulting dough restsfor approximately 45 minutes and then, when the nougat master deems the time tobe right, the almonds are added.
The minimum percentage of almonds used in the makingof Jijona and Alicante nougat determines the two categories: Supreme Qualityand Extra Quality.



| | | | | |
| --- | --- | --- | --- | --- |
| | | Supreme Quality | Extra Quality | |
| | Jijona Nougat | 64% almonds | 50% almonds | |
| | Alicante Nougat | 60% almonds | 46% almonds | |
* The honey content should be at least 10%.Consum's nougats are in the supreme category, meaningthe almond content is 60% for Alicante nougat and 64% for Jijona nougat.
Chocolate, egg yolk and other flavours
They're not exactly nougat, but similar varieties that are set apart by their flavour. Legally, they're called 'mixed nougat'. The most consumed are:

Chocolate:
This is one of the most common as chocolate goes reallywell with any dessert. There are loads of version: with dried fruits, differenttypes of chocolate, with popped rice,etc.

Custard:
Created as a way of making the most of the yolks that were thrown away when hard and softnougat are made, the flavour is likecreme catalán.

Coconut:
Made mainly with grated coconut, it's one of the mostpopular varieties to have appeared on the market.

Truffle:
Perfect for chocolate-lovers. It has a really intenseflavour and can be quite sweet. It really reminds us of the sweets.

Brittle:
Strange tablets made just with whole almonds joinedtogether with caramel.

Varied flavours:
With fruits, marzipan, even with cheese or dulce deleche, there are huge amounts of options for all tastes.
Did you know that…
In Jijona and Alicante nougats:
The presence of vegetable fats from the almonds, with a low content of saturated fats and high content of mono and polyunsaturated fats. They are sources of vitamin E, a vitamin that helps protect cells from oxidative harm, ribloflavin, and phosphorous.